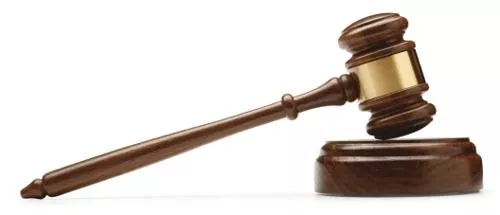 From the minutes of a May 2 Mount Oliver Borough public hearing to discuss a council motion to vacate the seat of Councilwoman Billie Michener. Two weeks later, borough councilors voted 4-0 to remove her, citing her failure to attend several consecutive council meetings.
One day after that council action, Michener was the top vote-getter running for borough council in the Democratic primary.
The minutes were written by borough secretary Joanne Malloy.
[Ms. Michener made an opening statement:] "Mr. President, I would like to notify Council as a whole and the Solicitor in particular, that the basis for having this hearing to declare my seat as a Councilwoman, vacant, due to the fact of my not attending several meetings, runs counter to the Pennsylvania Constitution. ... I would like to remind Council ... [that] Mr. Obeldobel ... missed four or five consecutive meetings back in January 2008. At this time, he was not sent any letter advising him that he was being removed [from] his seat. Also, Councilman John Smith and Mayor Jeff Repasky [haven't] been to a single meeting this whole year. It would be nice if you could advise the public and I why their [absences] were handled so differently." ...
The Solicitor told Ms. Michener that he would address her points ... : "As to the issue that you raised about other members of Council or the Mayor missing some meetings, they are not the subject of this hearing tonight." There were bad outbursts from the audience, so Council President Cassidy used his gavel to stop all comments and said, "Again, again as was stated previously, the only person who can address this Council is Ms. Michener." Ms. Michener asked, "[C]an I ask the difference [between] me and Mr. Obeldobel, then?" There was another bad outburst by Ms. Cassy Lowe who said, "[T]hat's because you're a woman Billie, the men get away with it." ...
[Solicitor]: "So is it your position that you don't have to give a reason why you haven't attended January, February, March and April meeting[s]." Ms. Michener said, "[N]o, I gave you a reason, I am under doctor's care." ... Councilman Farneth asked, "Ms. Michener, are you willing to disclose to us the specific nature of your physical or mental disability or infirmity[?]" Ms. Michener answered, "No ..." Councilman Farneth asked, "[A]re you willing to explain to us what about your illness of infirmity makes it so that you cannot attend Council meetings." ... Someone in the audience called Councilman Farneth an "asshole" and he asked, "[D]o you want to put that on the record, maam, feel free, state your name and put on the record the fact that you think I'm an asshole, go ahead." ...
Councilman Farneth asked, "[C]an you explain to us why if your medical or psychological diagnosis is legitimate, you are able to run for re-election?" Ms. Michener answered, "No." ...
Council President Cassidy asked the other Council Members ... if they had any questions and they all said, "No." He asked Ms. Michener if she would like to make a closing statement and she answered, "No." Someone in the audience said, "I would like to give Billie a hand." People in the audience made an outburst by clapping, yelling and screaming and thanked her. Ms. Cassy Lowe made an outburst with, "Billie, you're the one on Council here that's serving us" ... with other outbursts the rest of her outburst could not be heard because of too many people screaming all at one time. ...
Councilwoman Brendel said, "No I'm just saying["] and got interrupted again by outbursts from the audience by yelling it's discrimination and that this is a witch hunt. Council President Cassidy kept hitting his gavel but the audience would not stop yelling so Council President Cassidy said, "THIS HEARING IS ADJOURNED" but the audience kept yelling and screaming, where at this time, the Police had to come in and escort everyone out of the room.