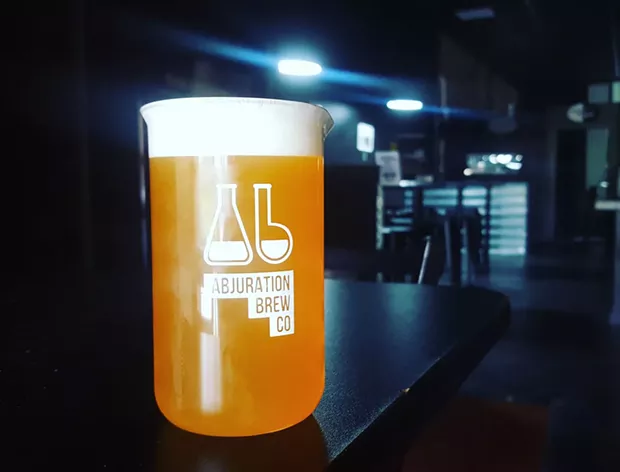 When Kennedy native Aaron Stubna was reimagining the Parkway Theater, he wanted make sure he contributed to the momentum of McKees Rocks' bustling business district.
"As somebody who's trying to revitalize that area by saving a little movie theater, there are certain things you're going to need there in a business district," Stubna said. "You're seeing that things are starting to happen here. My wife and I are craft beer nuts, and I thought it would be great to get a brewery here in Stowe Township."
His creation,
Abjuration Brewing
, is now celebrating its one-year anniversary of offering one-of-a-kind beers alongside its distinct programming at Parkway next door.
Co-owner Dave Hallam explains how the brewery's philosophy influenced its name, saying, "Abjuration means to abjure, to break a vow or to break a pattern. In the context of beer, we chose Abjuration because we break [flavor] norms with our flagship beers."
At Abjuration, each batch is a single barrel, and the taps are constantly rotating, which allows for some bold experimentation. "If the beer ends up being weird because we use some strange ingredient, and no one wants it, it's not that big of a financial burden for us to say, 'OK, that one failed, let's move on,'" Hallam said. "We've put Boo Berry in beer. We've put Fruity Pebbles in beer. We keep it unique."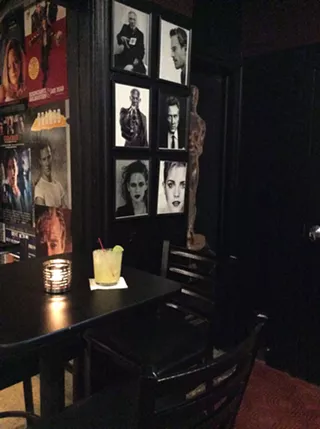 Abjuration's tap room shares a physical space with Stubna's film lounge, which offers cocktails, wine, traditional draft beers, and food. The lounge also features a massive screen where patrons can watch sporting events or enjoy a variety of scheduled activities. Patrons can pop in for Taco Tuesdays, open mic, comedy or trivia nights.
"We introduced this trivia night, and it's just packed," boasts Stubna. "You've got to figure out what works, what are people into. We started it back in September and it was a home run out of the gate."
This weekend's anniversary celebration will feature the debut of two canned beers and a barrel-aged brew. Outlaw DJ Josey will perform, Pittsburgh Tortas food truck will be there, and everyone is invited to get into the spirit of coexistence and experimentation by sampling all the diverse treats Abjuration has to offer.