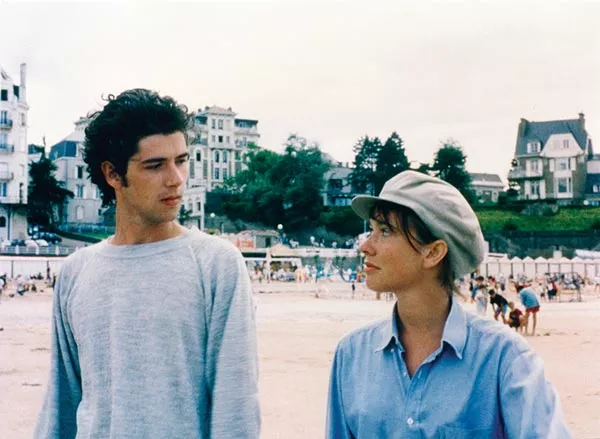 There's something about everyday life in France that makes for compelling cinema. But long before Richard Linklater, there was Eric Rohmer, a master of both the mundane and the humane. Do we really need to watch a young man unlock the gate to a beach house and unpack his bag at the start of Rohmer's lovely 1996 film? If your answer is "no," then go see Teenage Mutant Ninja Turtles.
Set at a beach resort in Brittany, A Summer's Tale follows the new friendship of Gaspard, a mop-haired engineer and musician, somewhat reserved, who's waiting for his girlfriend, Léna, to arrive; and Margot, a gregarious ethnologist with a boyfriend across the world. Gaspard later meets Solène, who's single and fancies him. The three relationships unfold with charm, ease and measured erotic tension. And yet, for all these people say to each other, Rohmer clearly knows it's the unspoken that intrigues the most.
Rohmer's colors, lighting and background noises are all unadulterated: Are those paid extras milling about the outdoor scenes, or did they just happen by? We can't tell, and we don't want to know, lest it ruin the illusion of watching life and love unfold with a mutually reassuring and unsetting grace.