Paul Deng Kur uses the catharsis of memoir-writing to revisit his war-torn childhood. His book Out of the Impossible: The Hope of the Lost Boy, revolves around hope, he says, and what can survive because of it.
"It was a relief in a way just to put it together," Kur says.
The self-published Out of the Impossible tells Kur's story as one of thousands of children abducted or separated from their families in South Sudan during that country's civil war. Past sorrow, Kur's book documents history from the frontlines. At age 8, Kur joined the Sudan People's Liberation Army to survive and someday find — or avenge — his family.
The SPLA began as a rebel, guerilla movement in 1983 and is now the official military of the Sudan Peoples' Liberation Movement. Human Rights Watch has reported that SPLA uses child soldiers and separates families.
"People fighting war for political reasons is evil," says Kur. "It will destroy families. It will destroy children. It will change everything around children, who didn't know anything, like myself."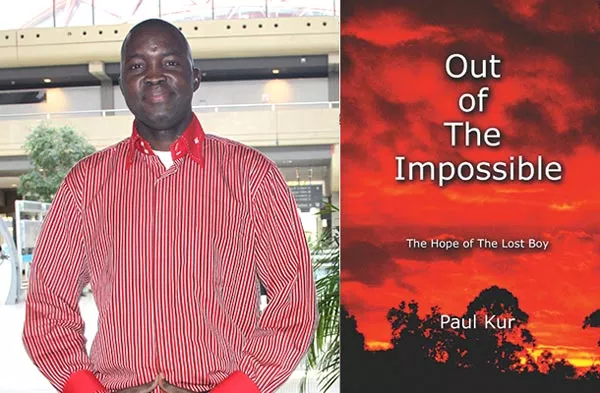 In the book, Kur, who now resides in Castle Shannon, repeatedly almost succumbs to sickness in refugee camps. His remaining cousins and other orphans often fared worse. Once, as the children made their way to Ethiopia, Kur found his cousin swallowed whole by a python.
Kur maintains writes that SPLA also gave the children varying amounts of shelter, food and protection from the dangerous Sudanese government.
"I offered my life. I said I would die searching for my family because life was so meaningless," Kur says.
Kur's writing spares no detail, and his 226-page memoir acts partly as a lesson in geography, politics and African culture. One chapter outlines President George W. Bush's assistance in the 2005 Comprehensive Peace Agreement, or the Naivasha Agreement. Kur says the agreement brought relative calm to Sudan, allowing some of the Lost Boys to find their families.  
Kur was 18 when he came to the U.S., in 2001; he now works Downtown as an office assistant. He plans to return some day to Sudan, reunite with his family and work to close the education system's gender gap by eradicating early marriage. "We have ... 80 percent to 90 percent of women in my country who can't read or write, so that is my ambition," Kur says.
Out of the Impossible is available on Amazon.