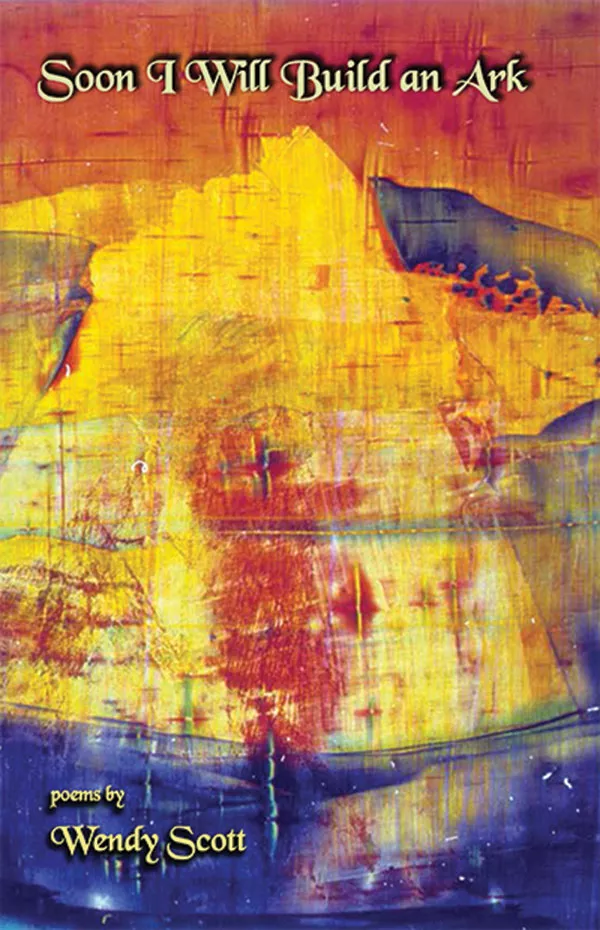 William Carlos Williams' modernist maxim No ideas but in things was a 20th-century call for poetry to do away with abstraction, focusing on the concrete imagery of everyday life. In her debut collection, Soon I Will Build an Ark (Main Street Rag), Wendy Scott takes this literary advice seriously. Scott studied at Pitt and lives in Pittsburgh, but the city isn't her focus. Instead, her speaker builds a poetic world using strong images: a hummingbird feeder, family photos, an old barstool, origami and bottles of Jagermeister, among others. It's a focus that grounds the 72 pages of narrative poems, making them both accessible and interesting.
By relying on imagery, Scott employs common items as an entry into the speaker's life, her work centering on difficult relationships with family members and an ex-husband. A sister's death from the effects of alcoholism is a poignant topic that gets sensitive treatment in several places throughout the collection. In "Suddenly I Want Your Leftovers," the reader is confronted with what is left behind when a sibling passes, with Scott writing, "You left six bottles of Jagermeister in your fridge / when you died. Three empty, save for a shot. / Two full: one hidden by take-out containers, / another in the produce bin. / One more in your freezer, half-full." It's a successful portrait, spread over several poems, that conveys sadness without melodrama.
Other pieces allude to the speaker's childhood sexual abuse. It's a difficult topic that's handled bravely in poems like "At the Bars." Here, Scott relies again on description of objects to provoke something more profound: "We played with the vinyl seats, made little / rips bigger, poked our fingers into the wooly clumps / inside. Fluffy and hidden, soft secrets, / but the wood beneath was hard / if you poked your fingers in too far." This elevation of common objects to totems full of emotional rawness is compelling.
While the confessional tone of most of the work is spot-on, poems dealing with the breakup of a marriage feel less focused, and more like an axe being ground. Thankfully, Scott understands that dysfunction can be overbearing, and mixes in poems about nature, cheese-making and motherhood to balance the heaviness carried in much of the other work. Soon I Will Build an Ark is a self-assured book written with straightforward honesty.