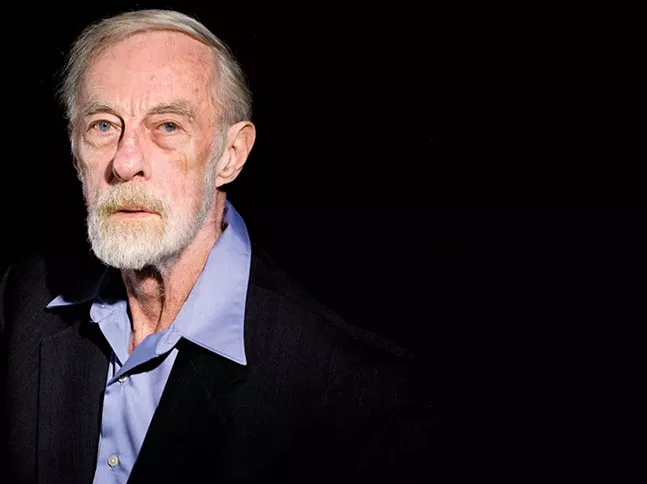 The magnitude of Pittsburgh actor
Bingo O'Malley
's career is easy to measure, represented in year-in-review lists, online databases, Pittsburgh film histories, and the archives of nearly every theater producing in the past several decades. It is well-documented information, factual and quantifiable. If there was a movie made in Pittsburgh, Bingo was in it. If there was a company whose work was worth seeing, Bingo trod their boards. Defining and encapsulating the actor can be done thoroughly with a few keystrokes by anyone with internet access.
Bingo the actor was good — beyond good, great. Bingo the man was even better because what he brought to the stage, the community, and the world was something far more valuable than talent, commitment, dedication or punctuality. He brought kindness. Bingo was thick with it, fully and completely, to the point that it often felt it wasn't a quality he possessed but rather the thing of which he was made.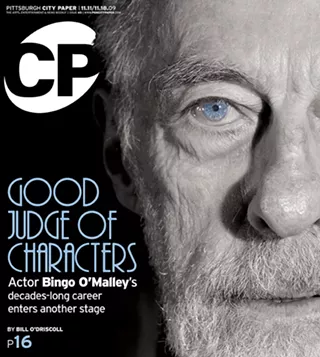 There is not much kindness in theater. There is smiling, and hugging, and over-the-top greetings with bleats of happiness and delight at the sight of those who will be later torn apart when there's no one to act as audience. Kindness typically rates no room or time.
Bingo had it, and it was solid and rich and rare. Seeing him always prompted a burst of joy because you knew that smiling and hugging and greeting with happiness and delight were true and would only be followed by building you up. Bingo was a champion of everyone who needed someone fighting for them, if only for a moment. When he queried with genuine interest on what you were up to, and you sadly had nothing to share, he was able to give you faith and hope. And you believed him.
No one in this community knew Bingo better than
Patrick Jordan
. Jordan worked with him multiple times, including with his own company barebones productions, and last summer held a Bingo O'Malley Day celebration at his theater to honor the artist and man. No one can speak of Bingo better:
"Bingo was the best of all of us," says Jordan. "He had a quiet elegance and warm kindness that you could see in his eyes. Everyone always commented on those remarkable eyes. For as gentle and loving as he could be, he was also fierce and brave. He was a bad ass. He didn't suffer fools lightly and he could not stomach injustice.
"I have so many memories of him stepping up — stepping out, pulling his car to the side of the road, getting involved when it wasn't comfortable or convenient, to stand up for what is right. He was a force, and I was in awe of him from the minute I met him and continue to be even after saying goodbye. His performances were transcendent, pulling from that spirit and that light he exuded, showing audiences time and again what it means to be a human being. He was the best ... he was Bingo."