The main floor of Matt Very's new recording studio is beginning to take shape. There are no soundboards, no microphones, nothing like that. In fact, there are few lights or doors, and the "studio" layout requires some imagination. But two years into the construction of Very Tight Recordings' new Sharpsburg location, the space is starting to resemble what Very sees in his head.
Very Tight Recordings has been Very's production project for almost eight years. In that time, he's worked out of four different locations; he currently rents space in the South Hills. With a new studio — which he hopes to complete this summer — Very aims to give his company and recording career a permanent home.
Very purchased the building ("a piece of land with four walls") in 2012 and discovered problems from the start — leaky roof, water and fire damage, and an endless supply of junk left by the previous owner. With help from his father, an electrical engineer, Very has spent nearly every free moment in the past two years cleaning, repairing and fixing up the three-floor, 9,000-square-foot fixer-upper.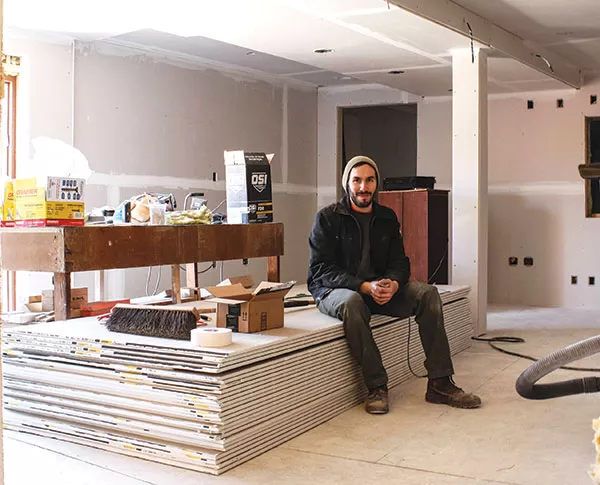 "Everybody wants to be the cool engineer," says the 25-year-old West Mifflin native. "But nobody wants to put in the work."
That DIY mentality is a staple of Very Tight Recordings and the person behind it. Very started learning production in high school after his band hired a local producer to record its demo CD — with less-than-stellar results. 
"That was my wakeup," says Very, who then resolved to do it better on his own. He spent his senior year poring over recording textbooks and learning production by trial and error in his high school's music-tech lab. 
Now, nearly a decade later, Very has recorded nearly 400 projects in a variety of genres. He has a particularly good ear for hardcore, and his resume includes Code Orange Kids' 2011 release Cycles, which Very says helped shape his production style early on. He's comfortable recording in any musical style, but, predictably, he prefers projects where he's involved from start to finish.
"Every time I do an album a full way through, record, mix and master it," Very says, "that's my favorite thing to do."