Is your dial always pre-set to talk radio? Always asking how you can make a difference in the world? Are you just hungry for some learning? Peruse our curated list of educational, volunteer, and social-justice events this week in Pittsburgh.

---
Election 2020
6-7:30 p.m. Wed., Nov. 6.
Heinz Field, 100 Art Rooney Ave., North Side. Free.
Still patting yourself on the back for pulling a lever on Tuesday? Your civic duty isn't over yet, champ. Keep that momentum going as you look ahead for what will be an even more contentious election year in 2020. Join James Carville, political commentator and Democratic consultant, and political journalist Al Hunt for a live recording of their
2020 Politics War Room podcast
, moderated by
Pittsburgh Post-Gazette
editor emeritus David Shribman. (Registration is currently full, so if you can't get in, let this be your reminder to show up if you already registered, or your reminder to look for the podcast when it's released later this month.)
---
Disability and Justice-Related Issues
9:30-11:30 a.m. Fri., Nov. 8.
ACHIEVA, 711 Bingham St., South Side. Free.
ACHIEVA
, an agency advocating for the rights of those with disabilities, has partnered with the
Autism Connection of Pennsylvania
for a panel discussion on justice-related issues in the disability community. Panelists include attorney Jeff Ruder; Lu Randall, the executive director of Autism Connection; and Stacy Condie, from Justice Related Services. Those interested in learning more but who are not able to attend in person can join in via
webinar
.
---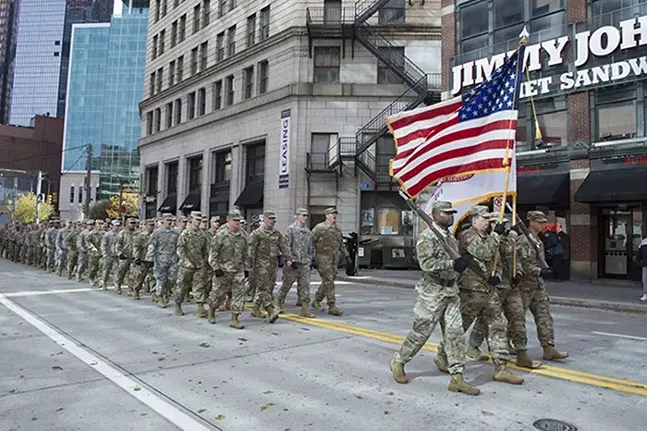 Veterans Day Parade
10:30 a.m.-12 p.m. Sat., Nov. 9.
Liberty Avenue and 10th Street to Point State Park, Downtown Pittsburgh. Free.
There are a lot of Veterans Day activities happening around town this week — one of our favorites highlighted in last week's issue is
I Am Not Invisible,
a photography exhibit and reception in celebration of women veterans on Wed., Nov. 6 — but the city's most popular is the annual Veterans Day Parade. Honor local military veterans, enjoy the music of high school marching bands, and don't forget to grab some bags for scoring some candy for the kids.
---
The Silence When Black Women Die in Pittsburgh: Video Installation and Dialogue
2-5 p.m. Sat., Nov. 9.
The Kingsley Association, 6435 Frankstown Ave., Larimer.
Pittsburgh-based documentary filmmaker
Chris Ivey
's films have long addressed social-justice issues facing people in his own community, including race, class, and gentrification. On Saturday, segments of Ivey's most recent video installation, "We Are Here," will be shown continuously throughout the day during an event for "the most ignored and neglected group of people in Pittsburgh's history: Black women." Tresa Murphy Greer, who is featured in "We Are Here," will moderate a conversation by and for Black women, including activist and artist
Bekezela Mguni
, fashion designer and
CP
contributing writer
Tereneh Idia
, SisTers PGH founder and trans activist
Ciora Thomas
, and state Rep.
Summer Lee
. "The goal of the dialogue," according to event organizers, "will be to address the ways Pittsburgh is not livable for Black women, whose lives are highly endangered in the city."
---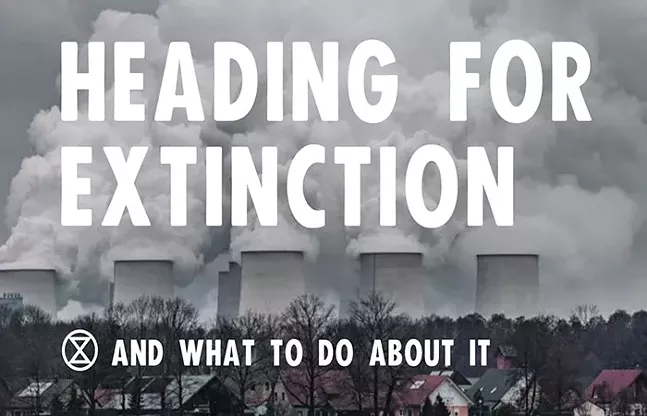 Heading for Extinction and What to Do About It
3-4:30 p.m. Sat., Nov. 9.
Maurice Falk Auditorium, Mellon Hall at Duquesne University, 913 Bluff St., Uptown. Free, donations suggested.
If you're concerned about climate change and the potentially damaging effects it may bring our planet, join environmental activism group
Extinction Rebellion Pittsburgh
for a talk and discussion featuring David Lampe, professor in Duquesne University's Bayer School of Natural and Environmental and Biological Sciences.
---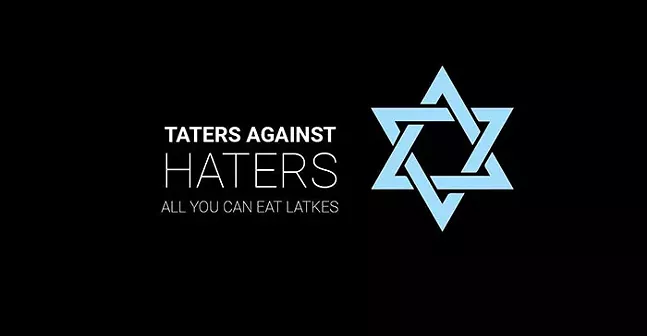 Taters Against Haters
7-9 p.m. Sat., Nov. 9.
AEPi at Carnegie Mellon University, 1091 Morewood Ave., Oakland. $10.
OK, we can't lie. We're pretty much just highlighting this event because we love the name. But come on, latkes are delicious and for $10, you get as many as them as you can eat. Plus, hosted by the
Alpha Kappa Chapter of Alpha Epsilon Pi
which prides itself as "a home for Jewish students at Carnegie Mellon for almost thirty years," the event benefits the Hebrew Immigrant Aid Society.
---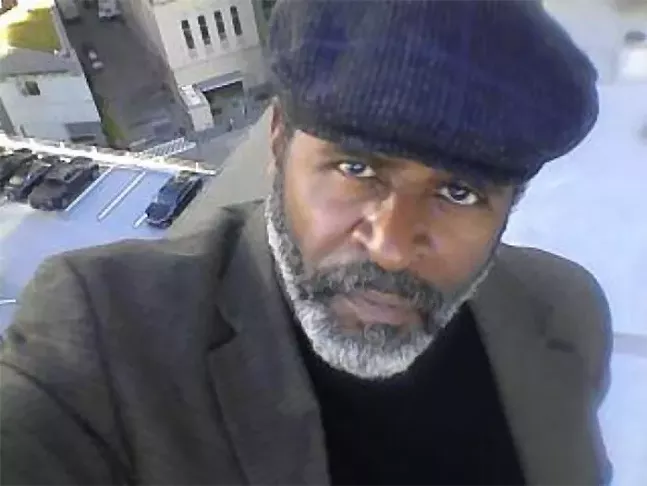 Learn from the Past; Move into the Future
7-9 p.m. Mon., Nov. 11.
Warren United Methodist Church, 2606 Centre Ave., Hill District. Free.
One of Pittsburgh's greatest actors, Wali Jamal, has made history by performing in all of August Wilson's plays, earning him
Pittsburgh Post-Gazette's 2018 Performer of the Year
. He's frequently seen on local stages in a wide range of roles, from Pittsburgh Playwrights Theatre Company's recent
Savior Samuel
to Bricolage Production Company's Midnight Radio series. At
Learn from the Past; Move into the Future
, the acclaimed actor will read Dr. Martin Luther King Jr.'s "Beyond Vietnam: A Time to Break Silence," followed by a discussion, "How can we use MLK's insights in the work we are doing?"
---

Volunteer Spotlight:
Southwinds, Inc.

Southwinds
, a nonprofit human service organization that provides life-skills training to adults with developmental and intellectual disabilities throughout Allegheny County, has numerous volunteer opportunities for those looking to help its mission. Share a skill or talent, help complete a house project, work an event, or get matched for a special one-on-one relationship with someone in need. To learn more about volunteer opportunities,
contact staceyk@southwindsinc.org
.