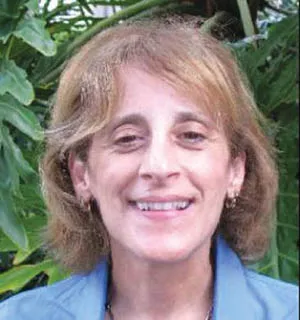 Mim Harrison discovered her fascination with regional language in college: "I did my junior year abroad in England, and that was really where I started to kind of hear language -- because I couldn't understand what anybody was saying to me!"
But really, she'd already been primed. In the 1970s, Harrison moved from Olean, N.Y., to attend Allegheny College, in Meadville, Pa. "Geographically I didn't live that far away, but what you heard in Western New York was not at all what you heard in that part of Pennsylvania," she says by phone from her current home in Fort Lauderdale, Fla.
Western PA is well-represented in Harrison's new book, Wicked Good Words (Perigree Books), a lighthearted 190-page sampling of American regionalisms. So alongside givey (humid, in the South) and skookum (very good, in the Pacific Northwest), we get gumband, jag-off, neb-nose, yinz and even Kennywood's open. (No 'n' 'at, though.)
Harrison's research convinced her that regionalisms, though enervated by electronic media, retain more vigor than some scholars think. The terms aren't even all that old: half a bubble off plumb, connoting a nutty person, was coined in Portland, Ore., in 1982.
Harrison's other books include Words at Work, about the language of professions, and vocab-builder Smart Words. Wicked is organized geographically, and Harrison might raise some hackles locally by grouping Western PA with Eastern … and with New York, New Jersey and Maryland. Thus is city chicken shelved alongside New York delicacy egg cream.
"I wanted to be careful not to make this the kind of book that only people who study linguistics would be interested in," she says. "The ways that I kind of clustered places were not the ways a linguist would do it. I was trying to make it a little more user-friendly."
Also somewhat iconoclastically, she traces redd up not to Pittsburgh's typically cited Scots-Irish heritage but to the 16th-century legal term "void and redd," meaning "vacated for the next person." (Harrison cites the Oxford English Dictionary on that one.)
Harrison loves that people are proud of their regionalisms. "To me it's this wonderful badge you wear -- 'This is where I'm from.' I think we need more of that. It's that whole idea of when it's local it's meaningful," she says. "We have all these virtual communities, but your neighbors, the people that you do business with, that all adds to a certain commonality and really can strengthen a sense of community."