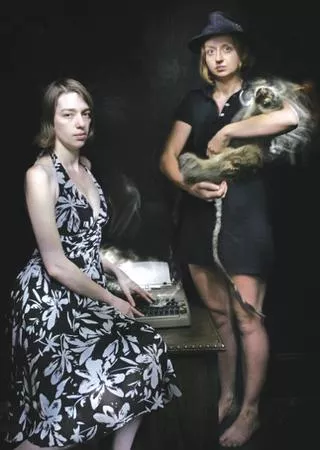 By some estimates, the war in Iraq has claimed about 130,000 lives since the 2003 U.S. invasion. The vast majority of those names have never been spoken to Americans, and most of those that have been are forgotten.
A work by local artist Herman Pearl debuting at the Pittsburgh Cultural Trust's April 29 Gallery Crawl aims to give voice to some of those anonymous or forgotten civilian and military casualties. Named-UnNamed is a custom-built, walk-in enclosure housing a sound sculpture based on the recorded sound of the names of war dead being read aloud. Techniques that Pearl developed with famed Danish sound-designer Andreas Wetterberg turn the names into a blend of tones, ranging from something like breathing to a rumble. Lighting effects and video projections complete the experience.
Named-UnNamed, created with support from the Pittsburgh Foundation, is housed on the second floor of 937 Penn Ave. Pearl, a musician who works as DJ Soy Sos, also worked with collaborators including John Barbera, Rob Long, Doug McDermott and Staycee Pearl.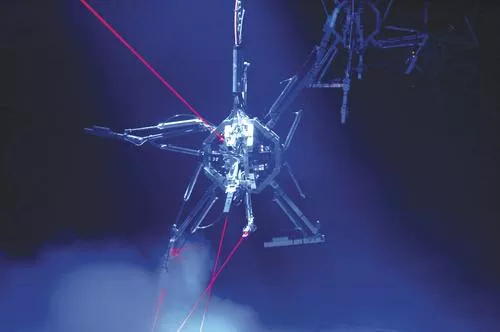 Other Gallery Crawl highlights:
Robots take over as Wood Street Galleries premieres Hysterical Machines, with two works by internationally-exhibited, Montreal-based artist Bill Vorn. "Hysterical Machines" are Vorn's spherical, eight-armed robots that react to stimuli, while "Red Light" is "an interactive robotic environment." Both pieces are meant to encourage viewers to question any anthropomorphic feelings the machines incite.
A show of bike-themed work by 30 local artists, from photography and painting to jewelry and furniture, benefits advocacy group Bike Pittsburgh at 805-07 Liberty Ave. (fourth floor). Outspoken is the first in a series of "60/40" shows benefiting local advocacy groups, with 60 percent of proceeds going to the artists, and 40 percent to the groups (sixtyfortyseries.com).
In an attempt to foment artist-led revolution, The Typewriter Girls occupy the lower-level theater at 805-07 Liberty. The art-and-performance cabaret features dancers, circus performers, musicians and poets, an "exquisite corpse" audience-participation poem and more.
Beauty-Strength-Reflection (five local female artists focusing on the female form) opens at Shaw Galleries; Paper Streets, a solo exhibit of cut-paper works by Bovey Lee, continues at 709 Penn Gallery; and widely acclaimed, internationally touring salsa-fusion group Bio Ritmo plays a post-crawl show at the Cabaret at Theater Square starting at 10:30 p.m.
PITTSBURGH CULTURAL TRUST GALLERY CRAWL 5:30-9 p.m. Fri., April 29. Downtown. Free. 412-456-6666 or www.pgharts.org