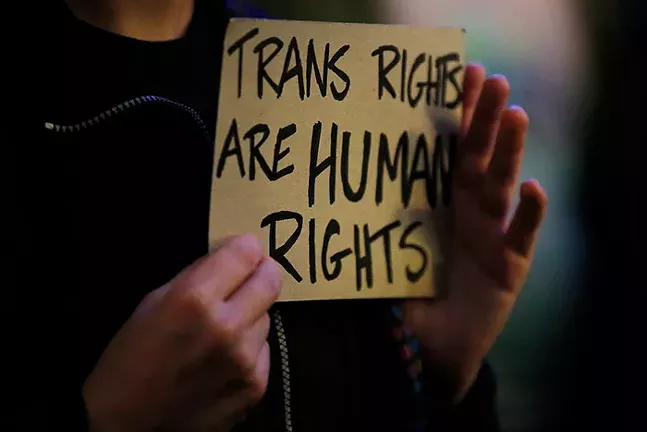 Is your radio always pre-set to talk radio? Always asking how you can make a difference in the world? Are you just hungry for some learning? Peruse our curated list of educational, volunteer, and social-justice events this week in Pittsburgh.


---
An Evening with Dr. Yusef Salaam

(Open to Pitt Oakland undergraduate students only)
WPU Assembly Room, 3959 Fifth Ave., Oakland. Free.
Pitt students shouldn't miss this opportunity to ask questions of one of the most prominent figures in the world of criminal justice reform, wrongful convictions, and exoneration campaigns. Dr. Yusef Salaam was one of the "
Central Park Five
," a group of five men wrongfully convicted of raping a woman in New York City's Central Park in 1989, a verdict that was overturned in 2002. Salaam was in jail for over six years before being exonerated. This event is presented by the Pitt Program Council and open only to Pitt students with a valid Oakland student ID.
---
An Evening with Sue Klebold
Penn State Greater Allegheny, 4000 University Drive, McKeesport. Free.
On April 20, 1999, Dylan Klebold was one of two gunmen who killed 12 fellow students and a teacher at Columbine High School in Colorado. After years of grief and mourning, the gunman's mother Sue Klebold has become an activist for suicide prevention and mental health. Proceeds from her memoir,
A Mother's Reckoning: Living in the Aftermath of Tragedy,
go to organizations that promote mental wellness, brain research, and suicide prevention. The Staunton Farm Foundation, "dedicated to improving the lives of people who live with mental illness and/or substance use disorders," brings the activist to Penn State Greater Allegheny for a lecture.
---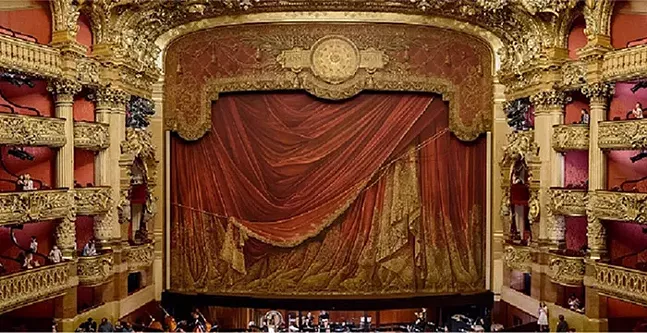 Teaching the Holocaust through Theater
Allegheny Intermediate Unit, 475 E. Waterfront Drive, Homestead. $25-40.
The
Holocaust Center of Pittsburgh
is joining with
Prime Stage Theater
for this day-long training, connecting the Holocaust with plays in the local theater company's upcoming season:
The Scarlett Letter
,
The Outsiders
, and
Mockingbird
.
---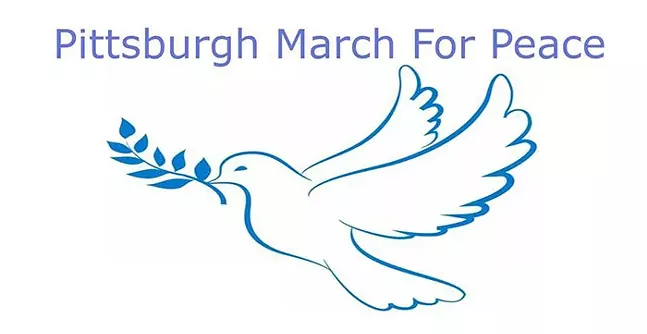 Schenley Plaza, 4100 Forbes Ave., Oakland
Join Pittsburgh organizations including the
Thomas Merton Center
,
Casa San José
,
Women's International League for Peace and Freedom
, and more for the third annual March for Peace. Anti-war protesters are asking supporters to "help end Pittsburgh's role in the global military-industrial complex that exploits so many in the name of profit rich and wealthy."
---
Pittsburgh Trans Dyke and Bi March
Morrow Park, 5250 Liberty Ave., Bloomfield.
Earlier this year, organizers announced that the formerly-named Dyke and Trans March was changing to the Dyke, Trans, and Bi March "in an effort to move toward intentional inclusion of the Bi community." Join members, family, and supporters of Pittsburgh's trans, dyke, and bisexual communities for the annual march through Bloomfield. Speakers for the event are expected to be announced soon, and participants are encouraged to bring food to share at a potluck in Friendship Park following the march.
---
Volunteer Spotlight:

Pittsburgh Action Against Rape (

PAAR

)
Join PAAR in supporting children, men, and women seeking help from sexual violence. Volunteers are needed to listen and provide crisis support to victims on the Helpline, as well as providing education and coping strategies to survivors.
Click here for more information
on how to become a volunteer.
---
Do you have an event you'd like to share?
Email u
s for your chance to be included in next week's round-up.