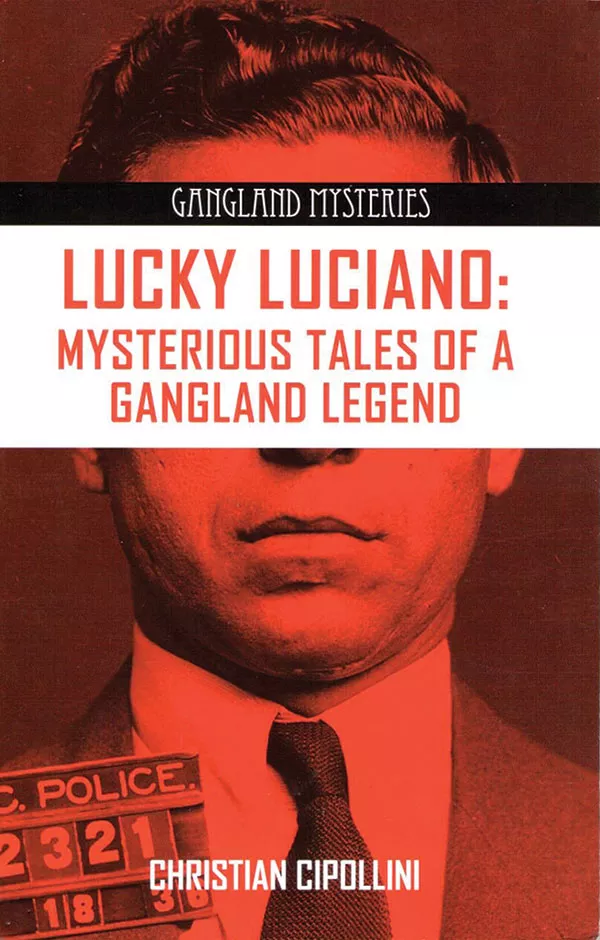 With revenue estimates into the hundreds of millions of dollars annually, bootlegging liquor, a cornerstone of American organized crime, had major economic consequences.
Yet, notes local author Christian Cipollini, "In school, the textbooks say maybe one sentence about prohibition and Al Capone."
Cipollini's new book is a straightforward and rigorously researched biography of renowned mobster Charles "Lucky" Luciano, whose development of the National Crime Syndicate helped give the mafia power and longevity.
Cipollini, an Indiana County native, is a freelance journalist turned true-crime expert who's been interviewed on the History Channel, and on the Biography Channel series Gangsters: America's Most Evil. Lucky Luciano (Strategic Media Books) is his second book, after Diary of a Motor City Hit Man: The Chester Wheeler Campbell Story. The new book is subtitled "Mysterious Tales of a Gangland Legend" for good reason: What's clandestine isn't usually well-documented. So Cipollini needed a new research method.
"I worked in reverse," he says. "I tried to acquire very rare photographs and look at the notes on the back, which led me into weird little archives. It was daunting; there were a lot of long nights."
Lucky Luciano dispels as many rumors as it confirms. And supplementing its 109 pages of prose is an insert with more than 60 photographs and prints, many of them debuts from Cipollini's personal collection.
Among the author's more interesting sources was an article from a 1962 edition of the Sarasota Herald-Tribune about the police officer who apprehended Luciano. "Some little reporter found this guy and put together a story that virtually no one had seen," says Cipollini. "That's the kind of stuff I live for."
Long hours of sorting through microfilm, yellowed newspapers and illegible police reports have informed a portrait all the more lively for its veracity. Cipollini even reprises the rosters of gangland conferences, whose names include the likes of Jake "Greasy Thumb" Guzic and, of course, Alphonse "Scarface" Capone. The chapter on Luciano's girlfriend Gay Orlova spares no detail all, the way through to her suicide.
Books, films and TV about the mob by turns demonized and celebrated organized crime's icons. Lucky is devoted to objectivity. It simply retells Luciano's achievements and failures, and exactly what they've meant for America.
"People glorify the mob because there is an undoubted humanity in it, but we have so few facts about it," says Cipollini. "I just wanted to compile everything we know is certain about Lucky."