Earlier this week, I sent an SOS text to my mom: "Help! I need dinner ideas." With the Stay-at-Home order in place, I (along with many other people) have had to confront the fact that my cooking skills are miserable.
But thanks to many Instagram stories, I also know that being stuck at home has turned many people into gourmet at-home chefs. So, I've posed the question: What are you cooking during quarantine?
This collection of recipes, snacks, and bad pantry finds is what everyday people (aka non-chefs) are eating while they're stuck at home. All illustrations are by Abbie Adams and captions from the cooks themselves. Email mweaver@pghcitypaper.com to submit yours.

__

1. "Pickles that I think have been in my fridge way too long" - <!—————StartFragment—————>@alexeatstoomuch

2. "A true quarantine meal": split pea soup with sauerkraut on top. Recipe here. – CP Staff Writer Hannah Lynn
<!—————EndFragment—————>
3. " A
massive bag of roasted peanuts
(extra work but lord knows we got the time)" – @lauracapybara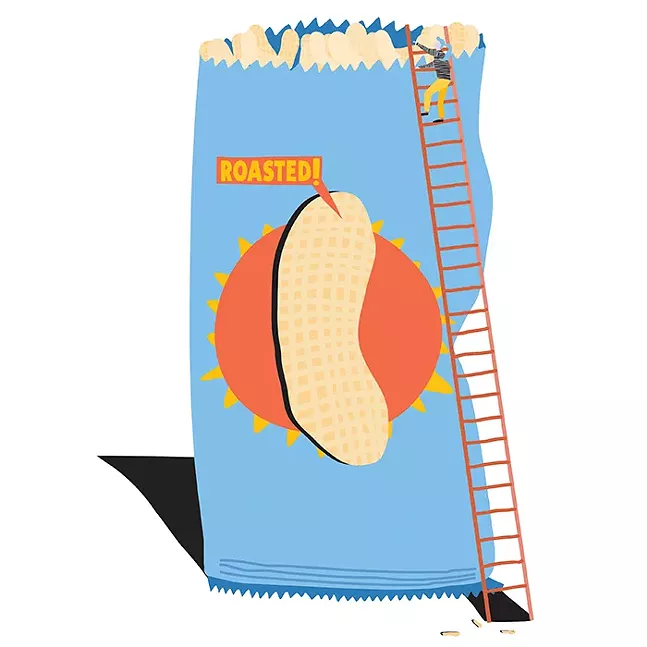 4. "Best:
homemade sourdough bread
. Worst: one bag of pizza rolls left." – Blake Lewis,
City Paper
events and sponsorship manager
5. "
Hot dogs and mac and cheese
for the first time since I was a child." – @madspidel
6. "
Homemade carrot top & pistachio pesto
." – @sonoralikethedesert
7. "I made
lemon poppyseed muffins
. Disappointed." – Bryer Blumenschein,
City Paper
events and marketing coordinator
8. "My go-to one right now is
chicken parm zucchini.
" – Denise Marasco