In his 2013 book Robot Futures, Carnegie Mellon University roboticist Illah Nourbakhsh explored the dark side of high tech. He raised alarms about how increasingly powerful and ubiquitous robots and virtual realities might compromise our privacy, our safety and even our psychological well-being. But he says the biggest question the book generated came from parents: What will a roboticized future mean for my kids' job prospects?
Nourbakhsh doesn't have a comforting answer. "There is no safe job. Everything is always at risk," he says. But he does sketch out some suggestions in his new book (part one of a planned two-parter), Parenting for Technology Futures.
Broadly, the self-published, 60-page book ($5 on Amazon) advises that assuring that your kids are technologically "literate" — able to use apps, say — isn't enough. Instead of mere consumers of technology, Nourbakhsh recommends that you help your kids become technology fluent: producers of technology, not just consumers.
That means, in part, turning technology to problem-solving. At CMU, for instance, Nourbakhsh — who heads the school's robotics master's program — also directs the Community Robotics, Education and Technology Empowerment (CREATE) lab, which helps individuals and communities create tech to do things like monitor air and water pollution. He also cites the example of school kids in Maryland who used a 3D printer not to fabricate toys from a downloadable design, but to design and manufacture an adaptive pencil-holder for classmates with muscular dystrophy. "Are you making for the sake of making, or are you making for a real reason?" he says.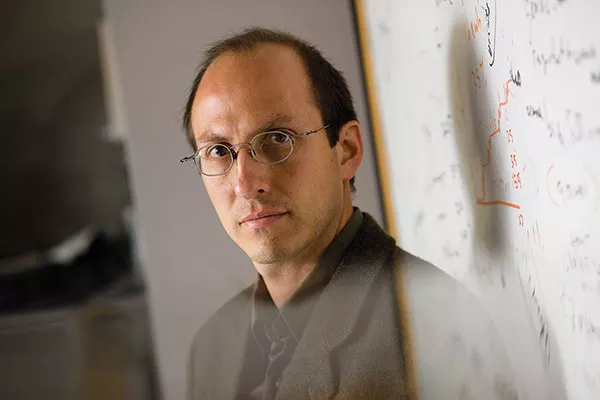 Perhaps surprisingly, Nourbakhsh critiques current buzz concept STEM — Science, Technology, Engineering and Math. Nourbakhsh — who has two young children himself — cautions that STEM is no educational cure-all, even for kids' employment prospects. He notes that basic engineering jobs are among the most easily automated.
But problem-solvers, he argues, will always be valued. And the best problem-solvers, he says, are people who can think across disciplines — language, history, the arts — not those who simply hunker down in a STEM silo.
He'd like to see people with such cross-disciplinary training pursue "maker culture" (admittedly, another buzzword) to tackle real problems on the local level, helping people make choices about their lives, and using technology in ways that no one's thought of yet.
"I think that's where a lot of the promise of technology lies in the future," he says.