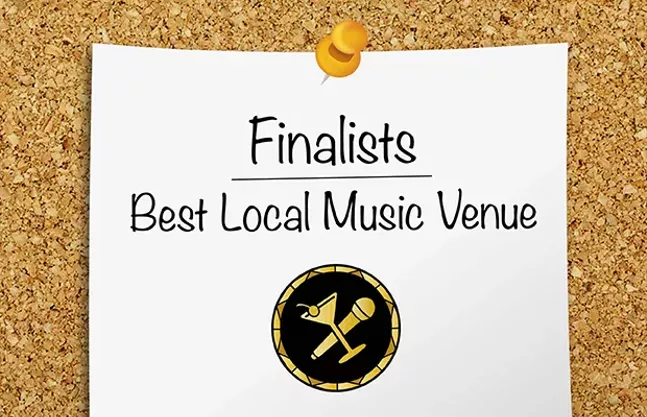 We're revealing the top 10 nominees for this year's Best of Pittsburgh readers' poll. Below are finalists for Best Local Music Venue. Check back here on August 8 to see who takes the top three spots, and
click here
to get your tickets to this year's Best of Party before it sells out!
Stage AE
Stage AE, located on Pittsburgh's North Shore, has hosted artists like Marilyn Manson, Rusted Root and Tyler the Creator. See a show before winter hits to check out their outdoor amphitheater!
Club Cafe


Want to hear live music, but don't want to sit with 5,000 other people? Club Cafe is perfect for you. The small, intimate club has live music every night.
Mr. Smalls Theatre



Mr. Smalls turns religion into rock, rap and more in a de-sanctified Catholic church.
Jergel's Rhythm Grille
A cigar and scotch bar, outside seating, a full restaurant AND live music? Is there anything that Jergel's doesn't have?
Rex Theater
The Rex Theater has taken its Vaudeville roots and become a fixture of everything theater in the Southside.
Cattivo
Tucked into Lawrenceville, Cattivo offers a live music that caters to every taste.
Howlers Coyote Cafe
Howlers will make you a part of their family at your first show. The Bloomfield dive bar features local and touring artists.
Belvedere's Ultra-Dive
Come for the roller-skating, stay for the live music.
The Stage at Karma
Two rooms! Multiple levels!
Black Forge Coffee House
Are you a new artist who needs a stage? Look to Black Forge, where new talent is always welcome.