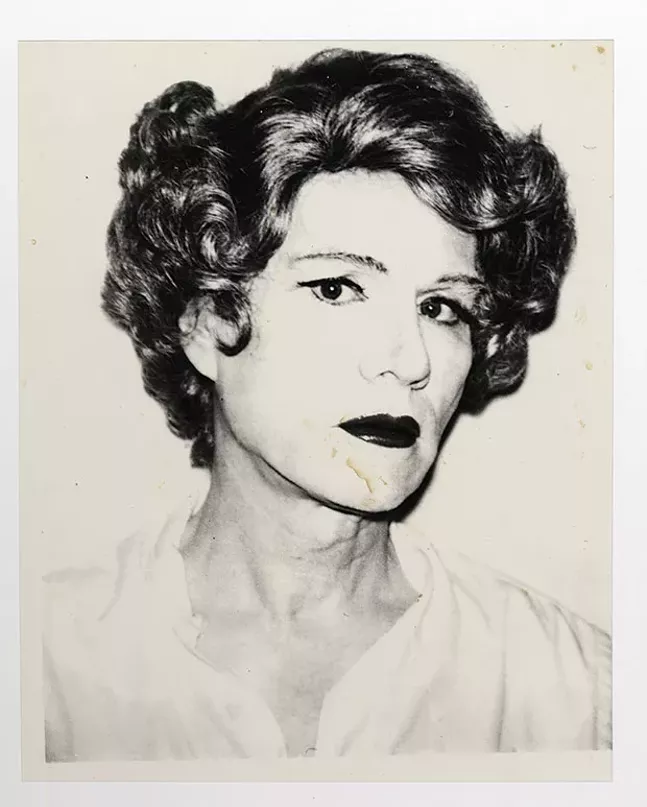 Andy Warhol is an LGBTQ icon. Not just for Pittsburghers, but everyone.
On the last Saturday of every month, the Andy Warhol Museum holds a specialized tour dedicated to that iconic status. The Dandy Andy: Warhol's Queer History tour will be trading its end-of-the-month slot for one more fitting of Pride month – every weekend until the end of June.
Though the museum contains many of Warhol's famous and most recognizable works, from Campbell soup cans to Marilyn Monroe prints, this tour focuses on his works that explicitly reflect his and his friends' and collaborators' queerness.
"Really, there's something to talk about in every decade of Warhol's career when it comes to the subject matter," says Grace Marston, creator of the tour and gallery educator. "Obviously it was his orientation that affected his entire life in one way or another."
The tour first started in 2014. It was presented to the world on National Coming Out Day and has been given at the museum ever since.
Warhol's sexual orientation has been a topic of debate and was disregarded and ignored during his life due to widespread homophobia and, according to queer theorists and Marston, lack of language and conversation around sexuality in the 1960s and '70s.
This tour includes a decade-by-decade telling of Warhol's life, his lovers and queer people he employed and worked with, contextualized with historical information about LGBT rights activism and how it affected his art.
Pieces featured include Warhol's "Boy Book" drawings from the 1950s featuring a slew of all the handsome men he met while living in New York City. "Come let me draw you," was a favorite pick-up line of Warhol's, says Marston.
This tour moves right on into the 1960s. The focus is on many films Warhol created in his studio, The Factory, that often involved people who weren't widely accepted by society, such as trans women, drag queens and fellow queer artists.
Marston assures that Dandy Andy is an educational tour. It's not juicy or filled with gossip. It's the true life and work of a gay man she hopes can foster a sense of community among LGBT people.
"We're not just spreading juicy rumors about Warhol's sex life," says Marston. "It's more of a queer history lesson through Warhol's art."


3 p.m. Sat., June 9 and Sun., June 10. Continues through June 30. The Andy Warhol Museum, 117 Sandusky St., North Side. $20 (included in admission). warhol.org