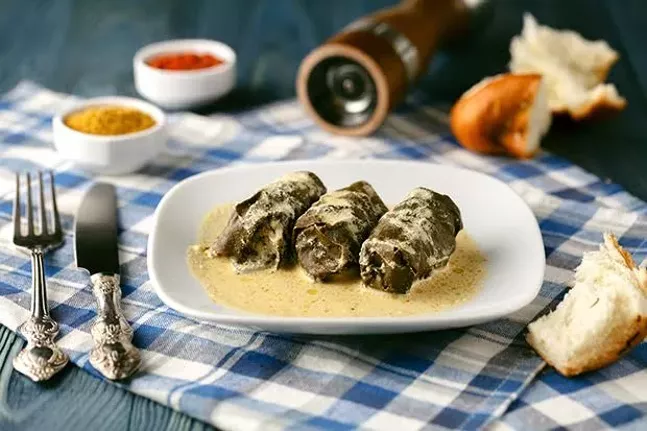 Spring is finally upon us. In Pittsburgh, that's synonymous with the 57th annual Greek Food Festival at St. Nicholas Greek Orthodox Cathedral in Oakland. I discovered this goldmine back when I was a hungry college student at Pitt and $10 was enough to get me dinner for two days.
On May 6-12, prepare to gain a couple of pounds in grape leaves, moussaka, gyros and spanokopita (either dine in or take out) for lunch and dinner. All the food is homemade by church members and live Greek music and dancing accompany each service. Rock out until midnight with the band on Friday and Saturday.
For a full list of homemade culinary delights, visit
stnickspgh.org
.
419 S. Dithridge St., Oakland