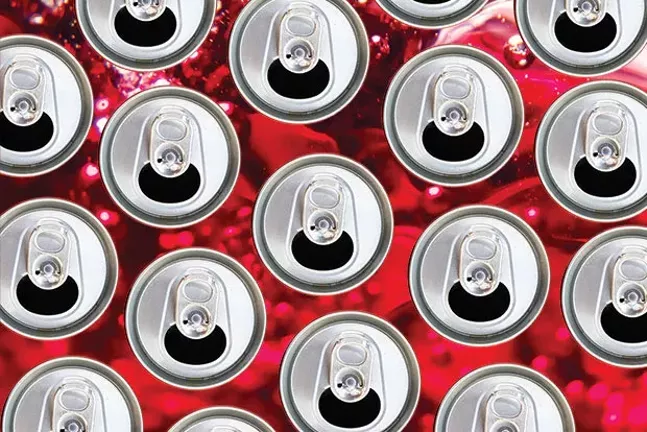 Wine drinkers are used to buying wine by the glass, the bottle and, yes, by the box. But now there's a new option: wine by the can. Recently, wine packaged in cans has been gaining popularity among wine drinkers who want to try something new or indulge in a more casual method of imbibing. Wine is a big business, with global wine sales cited at $100 billion by the Society of Wine Educators study manual. In 2016, in the U.S., the total wine sales were estimated at $59.5 billion according to the Wine Institute, with canned wine sales amounting to just $14.5 million, according to Nielsen. Though canned wine makes up just a tiny fraction of the total wine market, that's certainly no chump change.
Megan Miller, a certified specialist of wine with Vine Street Imports, is a local wine representative in Pittsburgh and has seen the interest in canned wine start to catch on. "[Cans of wine are] great if you're out somewhere, like you're going to the movies and want to throw some in your purse. [If you're] somewhere mobile, and you just want to be able to toss it or recycle it," says Miller. Cans also give the drinker the option of opening a smaller amount of wine, instead of cracking open a bottle and having to store the remaining portion. Miller also argues that packaging wine in this way is more sustainable, since it's more easily crushed and recycled than glass.
Canned wines come in three sizes depending on the brand: 187ml, 250ml and 375ml (about a quarter, a third and half of a bottle, respectively). "Sometimes, the smaller sizes are more approachable," says Miller. "Some people are sort of scared of these 375ml cans, because they might pay eight dollars for this. When if you think about it, you could have, for $16, a whole bottle of wine that's a little better quality." Quality does vary dramatically with canned wines, and some companies are starting to make vintages better suited for being canned.
Miller provided a few cans for sampling, including two rosés, a sparkling, a red blend and a chardonnay. I tried them all, both in the can and poured into a glass. To my palate, all of them were superior drunk from the glass and away from the tinny flavor of the can. But even sipped from a glass, most were fairly one-note on flavor. The sparkling wine, Frico Frizzante, stood out as the exception, with pleasant carbonation, slight minerality and a good level of dryness. I can imagine putting it in my pack for a hike in the summer and being pleased to drink it along the way.