The beautiful weather last week encouraged me to make the trek from Downtown to the North Side on foot. It's always good to get in some exercise before committing to the dessert table. And at Our Lady, Queen of Peace, what a dessert table it is!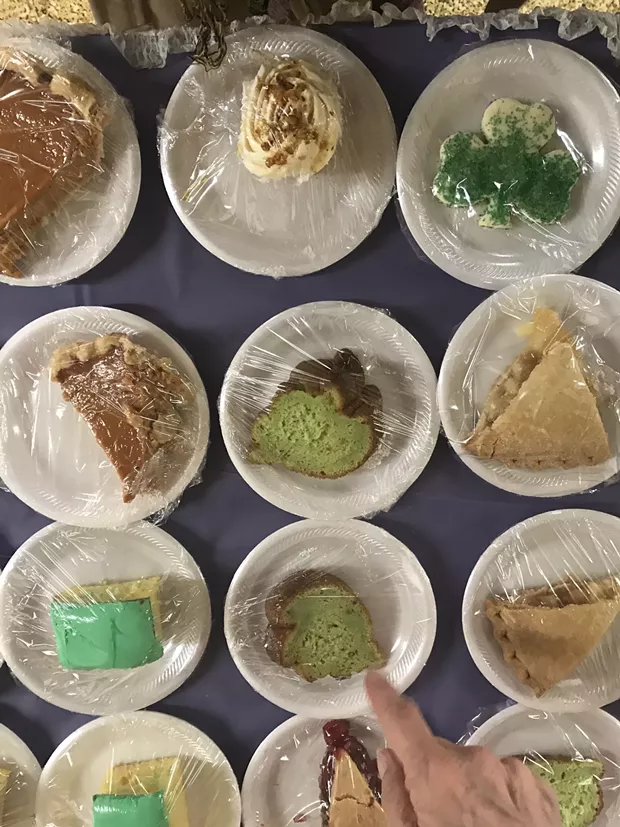 Price-wise, this is the best fish fry I've yet attended. Ten dollars buys you a fish dinner with a choice of baked or fried cod (or if you prefer salmon cakes or crab cakes), as well as haluski or mac-and-cheese, pickled beets or coleslaw, mixed vegetables or stewed tomatoes, and finally a roll and a choice of the dessert table.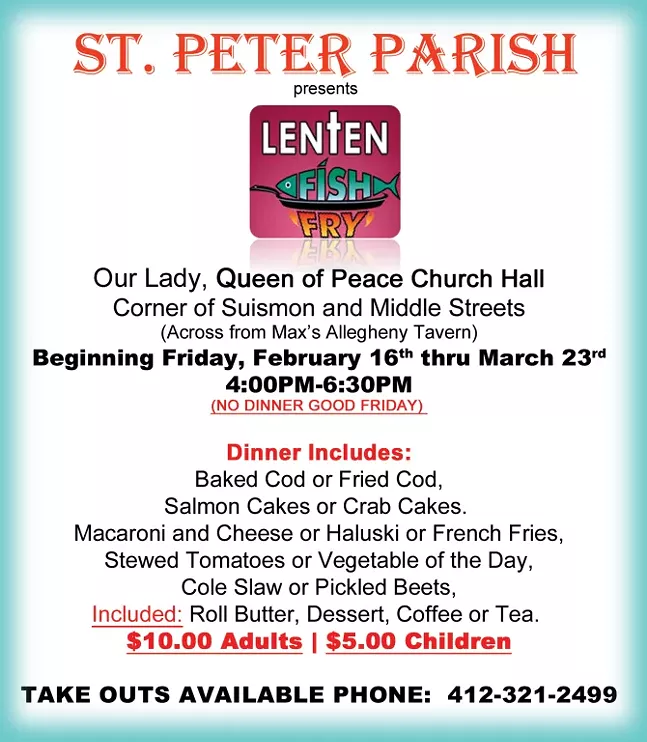 Unfortunately, my quest for the perfect fish sandwich continues. The fried cod wasn't crispy, and the roll was too small to make for a real sandwich experience. But I was happy to trade it for the pickled beets which were a refreshing and delicious offering among what is almost always exclusively brown and white foods.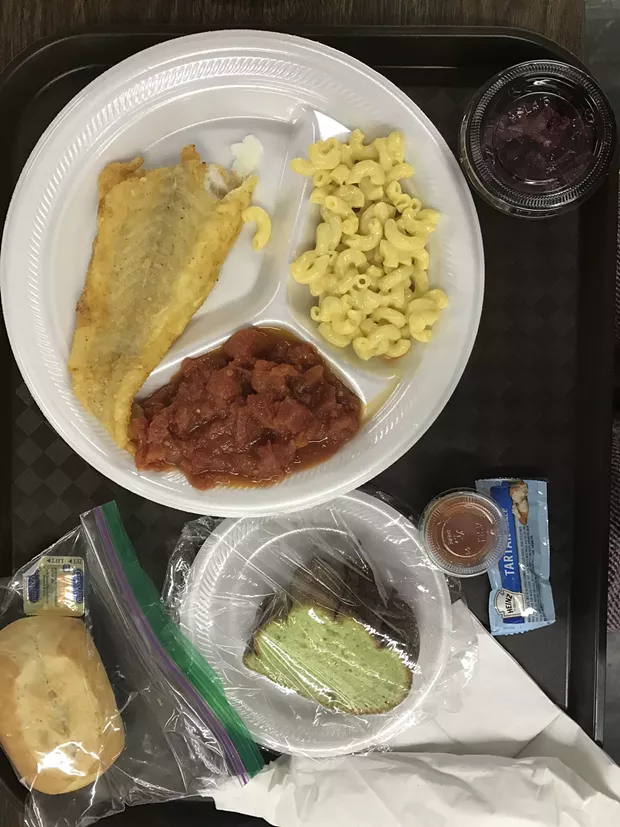 The space was small and cozy, and the volunteers were the most friendly of all the churches I've been to so far. They were all dressed up for St. Patrick's Day, which added some extra festive cheer to the season.
Check out the
Pittsburgh Lenten Fish Fry map
for lots of options throughout the season.
Our Lady, Queen of Peace Church
907 Middle St., Northside
www.stpeterparish.com