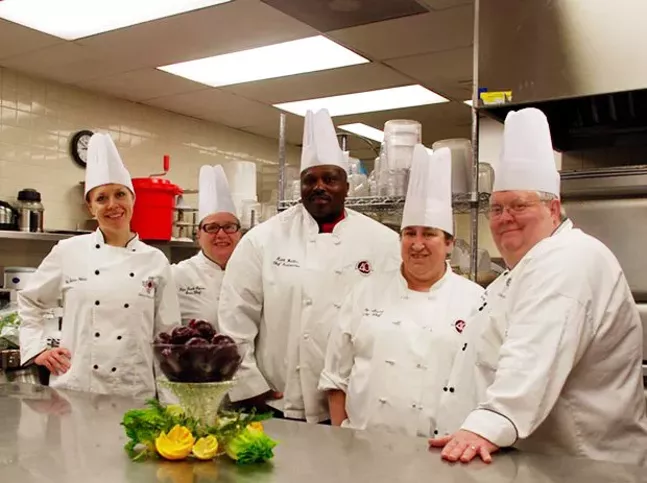 Are you a fan of the Food Network's
Chopped
, where cooking meets challenges in a face-off that can't be won by following the instructions found on a box? This Saturday, Jan. 20, the Northside Common Ministries
(NCM)
, in partnership with the Greater Pittsburgh Muslim Association, the Pittsburgh Somali Association, and members of the Latino community, are holding their annual Food Pantry Brunch Challenge, but with a bit of a twist.
This year, representatives from the local Muslim, immigrant and refugee communities will be joining the fundraiser. Using only food found commonly in a community food bank or soup kitchen, the 10 chefs will be tasked with making a brunch item.
There will be various brunch treats, and salsa music provided by Pittsburgh-based Latin fusion group,
Gavas Beat
. Funds collected will go toward helping the NCM continue to shelter hundreds of homeless men and women, and provide food assistance for families all over the Pittsburgh area.
The event begins at 11 a.m. at the
New Hazlett Theater in Allegheny Center Mall
on the North Side. Tickets are $25. To secure a ticket, call 412-323-1163 or email:
jay.poliziani@ncmin.org
.