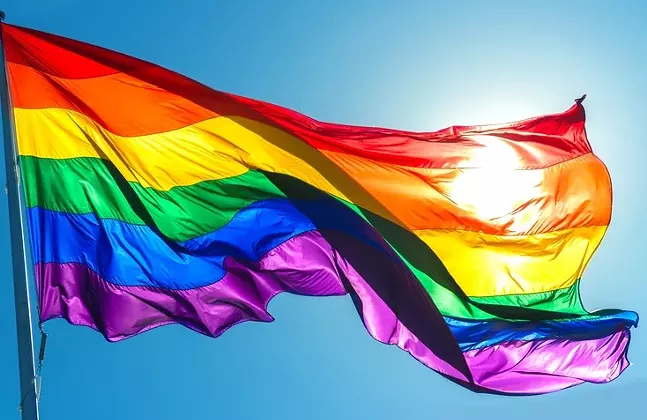 The Human Rights Campaign, the nation's largest pro-LGBTQ organization, released its 2017 annual report detailing every state's legislative efforts to provide, or inhibit, equality for LGBTQ Americans. The Pennsylvania state government, again, left much to be desired for those advocating for LGBTQ rights.
The HRC gives four general scores to states, with "working toward innovative equality" being the best and "high priority to achieve basic equality" being the worst. Pennsylvania ranked "high priority to achieve basic equality" in 2017. (The state also received this distinction in 2016, 2015 and 2014.) Pennsylvania is also the only state in the Northeast U.S. to be given the bottom score for LGBTQ equality. It should be noted that some Pennsylvania cities, like Pittsburgh, have been given high-marks by the HRC, despite the low grades on the state level.
As mentioned in the report, Pennsylvania still lacks statewide nondiscrimination protections for LGBTQ residents. (Meaning in parts of the state that don't have local laws offering protections, people can be fired or evicted for identifying as LGBTQ.) The state's
Fairness Act
, proposed numerous times over the years by state Rep. Dan Frankel (D-Squirrel Hill), would grant LGBTQ Pennsylvanians the same civil rights that are currently granted to people based on religion, gender, race and national origin. However, the bill has been consistently held up by state Rep. Daryl Metcalfe (R-Cranberry), who chairs the state house committee that takes up civil rights laws. Metcalfe is arguably the general assembly's most
anti-LGBTQ legislature
and he refuses to allow the bill to see a vote.
The HRC report also indicates Pennsylvania still has a
"religious freedom"
law on the books, although the law only applies to individuals, churches and tax-exempt organizations, not for-profit entities. On the pro-LGBTQ rights side, Pennsylvania has strong LGBTQ-adoption laws, and good healthcare protections for trans individuals. Name and gender changes are also allows on driver's licenses and birth certificates.
But progress on the passage of pro-LGBTQ laws on the state level has decreased over the years. From 2009 to 2014, the reports indicates that 15 pro-LGBTQ laws were passed in Harrisburg. But since 2014, only one pro-LGBTQ law has been passed. Also, in 2015 and 2016 combined, 39 pro-LGBTQ laws were introduced, while only nine anti-LGBTQ laws were introduced. But in 2017, only two pro-LGBTQ laws were suggested, compared to 3 anti-LGBTQ bills.
This makes some sense as the both the state house and state senate are controlled by Republicans, who are generally against additional protections for LGBTQ people. And anti-LGBTQ members like
Metcalfe
and state Sen. Mike Folmer (R-Dauphin) chair state committees that handle civil-rights issues, so they can make sure pro-LGBTQ bills don't see votes.
With the lack of state protections, municipalities are left to offer protections. As
City Paper
documented in
Butler, Pa
. in October 2017, getting the thousands of small towns across the Commonwealth to enact LGBTQ protections can be challenging. This leaves a patchwork of some municipalities in Pennsylvania offering protections, but the majority not.
The lack of protections and big changes in laws between municipalities in states like Pennsylvania is why the HRC is calling for a federal Equality Act, which would provide LGBTQ Americans protections anywhere in the U.S.
"If an LGBTQ couple drove from Maine to California today, their legal rights and civil rights protections could change more than 20 times at state borders and city lines. The vast majority of Americans today understand that this crazy quilt of protections — and lack thereof — is wrong, impractical, and unacceptable," said HRC president Chad Griffin in a press release. "The time has come for us to do away with this ragged patchwork of state laws that fail to protect LGBTQ people equally by passing the Equality Act once and for all."