Karl Marx, his reputation long a victim of what's been done in his name, has been viewed with new eyes by many since the global financial collapse.
The authors of two acclaimed bios published since then visit Carnegie Mellon University as part of the
[email protected]
event series, meant to explore the continuing relevance of the author of
Das Kapital
and
The Communist Manifesto
.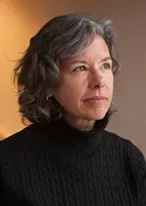 Mary Gabriel and Jonathan Sperber speak as part of a program titled
Love, Capital and Writing Marx's History
.
Gabriel
's 2011 book
Love and Capital: Karl and Jenny Marx and the Birth of a Revolution
focuses on the human side of Marx, and his intellectual and romantic relationship with his wife, Jenny. Slate called the book "a page turner, an erudite, sensitive look at the world-changing man and, most of all, the overlooked women in his life, who sacrificed much happiness to help him evangelize his vision of class equality."
Sperber
's 2013 bio,
Karl Marx: A 19th-Century Life
, by contrast, aimed to portray Marx as less a man for the ages than as a product of the intellectual ferment and current events of his day. According to the
New York Times
review, Sperber "succeeds in the primary task of all biography, recreating a man who leaps off the page." The book even earned Sperber a spot on
The Daily Show
, with Jon Stewart.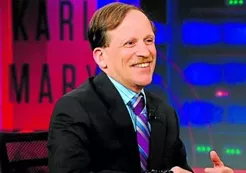 The program, which is free, will explore how two historians can see Marx in such radically different ways.
The event begins at 7 p.m. Wed., Nov. 8, in Steinberg Auditorium, A53 Baker Hall, on the CMU campus.
It is sponsored by The CMU Humanities Center
[email protected]
and the History Department.