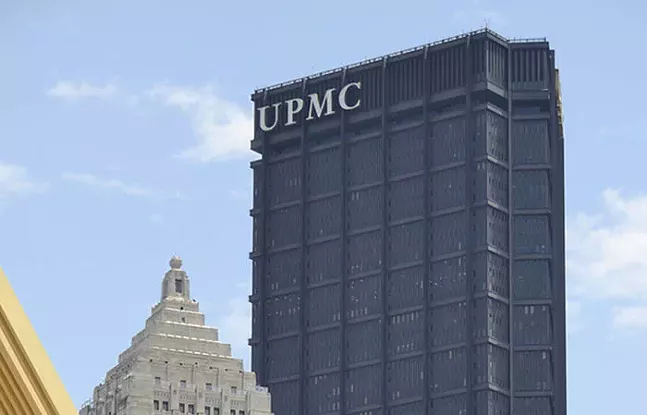 Pittsburgh Mayor Ed Gainey today announced his administration would begin a multi-year process of reviewing the tax-exemption status that currently shields about one-third of city real estate.
Properties will be measured against five criteria that must be met to determine legal tax exemption status on the basis of a
1985 Pennsylvania Supreme Court
ruling.
<!———StartFragment———>
"If you pass the test, the city is truly benefiting ... then your exemption has been earned," Gainey said. "However, if you fail to meet our constitutional standards, then we will make sure that you are paying your fair share to us."
<!———EndFragment———>
Per the court ruling, tax exempt properties must: "advance a charitable purpose; d
onate or render gratuitously a substantial portion of its services; b
enefit a substantial and indefinite class of persons who are legitimate subjects of charity; r
elieve the government of some of its burden; and o
perate entirely free from private profit motive."


Gainey said the review initiative applies only to property taxes, meaning an organization's non-profit status would not be impacted if specific parcels are found to fall short of the criteria. Houses of Worship would not be subject to the review, he added.


When an offending property has been identified,
<!———StartFragment———>City Solicitor Krysia Kubiak said,<!———EndFragment———>
the county will be
notified,
and the owner will have a chance to appeal.
Kubiak said the city has begun the review and is targeting the largest parcels first.

"It will take many years to review all of them," Kubiak said. "But we will do it fairly and equitably so that we are looking at each one in the same light and not playing favorites."

<!———EndFragment———>
Pittsburgh's extensive network of
tax-exempt
properties has recently come under ren
ewed scrutiny.
Last week, U.S Rep. Summer Lee (D-Swissvale) and State Rep. Sara Innamorato (D-Lawrenceville)
brandished a report
arguing nonprofit healthcare giant UPMC's regional dominance has allowed it to "depress wages, degrade working conditions, [and] extract money from the public."
Lee and other officials quickly voiced support for Gainey's review initative following today's press conference.
<!———StartFragment———>"The people of Pittsburgh work hard for their paychecks," Lee said in a statement. "They deserve confidence that their tax-dollars are reinvested in our communities, and not being cheated by entities exploiting charity status to avoid paying their fair share <!———StartFragment———>— <!———EndFragment———>especially those ripping hospital workers and patients off despite revenue more than double the NFL's."<!———EndFragment———>
Earlier this year, Darwin Leuba, auditor for O'Hara Township, released a report identifying 10 city parcels he said fail to meet the state's requirements for tax exemption.
He tells
Pittsburgh City Paper
he's pleased to see the administration taking action, noting the <!———StartFragment———>absence of a review has likely been costing local government millions of dollars each year.
<!———StartFragment———>"This demonstrates that audits don't just have to be about exposing problems. They can also point out solutions and prepare administrations to take action on big problems," Leuba tells
City Paper.


While UPMC is often cited as the largest potential exploiter of its nonprofit status, Pittsburgh is also home to several large university and rival healthcare system Allegheny Health Network, which each possess small property empires.
<!———EndFragment———>
City officials can't compel organizations to pay property taxes on parcels which meet the exemption requirements. However, outside Pittsburgh, many local governments have committed nonprofits to voluntary financial agreements knowns as
payments in lieu of taxes.
In a statement, UPMC noted several monetary contributions to Pittsburgh, including
$100 million to Pittsburgh Promise in 2007 and
$40 million of the $115 million OnePGH plan announced in 2021.

"UPMC has long been committed to being a great neighbor, a trusted resource for health care, and a creator of well-paying jobs," according to the statement. "We are proud of our leadership role as a key economic engine for the City, with more than 18,000 employees choosing to work and live within the City itself. The City of Pittsburgh and Mayor Ed Gainey, with whom we have met, are aware of UPMC's ongoing support and can count on our full participation in programs that are fair and equitable and include the region's other major nonprofits."<!———EndFragment———>