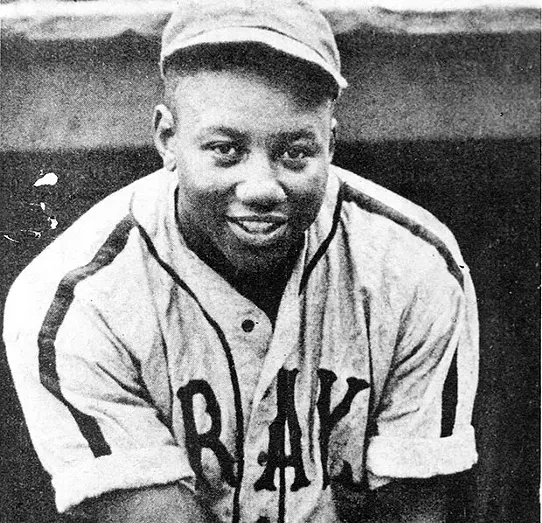 Typically when you think about ways to honor the memory of a historical figure, the first that comes to mind is a feature film. There have been movies about great players like Babe Ruth, Jackie Robinson, Lou Gherig, Mickey mantle and Roger Maris. But there's never been a feature film about Pittsburgh's own Josh Gibson.

Gibson was a star of the Negro Leagues in the 1930s and 1940s for teas like the Homestead Grays and the Pittsburgh Crawfords. He is widely considered one of the greatest home-run hitters of all time. He's even sometimes referred to as the "Black Babe Ruth" (some also referred to Ruth as the "White Josh Gibson)." But on April 29, Gibson is being honored in way that these other players never have been: with an opera.

Sean Gibson, Josh Gibson's great-grandson and the executive director of the Josh Gibson Foundation, laughs today when he thinks about the call he got 10 years ago from a composer in Maine named Daniel Sonenberg. "I told the family a guy in Maine wants to do an opera and they weren't sure, but I said, 'Let's not say no, because you never know."

The result is The Summer King — The Josh Gibson Story, an opera that Gibson says tells not only of his great-grandfather's career, but also of his life outside of baseball. He said it will open up the Josh Gibson story to a whole new audience, and also open up opera to a brand-new audience as well.
"You never know," Gibson chuckles again. "There could be opera fans in tuxedos and nice suits, and fans in baseball jerseys and caps. We're so excited for this. We hope it does well, and we can take this show to other cities … and tell Josh's story."
Pittsburgh Opera and the Josh Gibson Foundation will hold three community roundtables featuring Sean Gibson, talking about Josh Gibson and the Negro Leagues, and members of the opera's cast. The first two events will feature Alfred Walker, who will portray Gibson, talking about the opera; he will also perform arias from the show.
6:30 p.m. Wed., Feb. 22. Pittsburgh Project, 2801 N. Charles St., North Side. RSVP: www.pittsburghopera.org/PghProject or 412-321-1678 x536.
7 p.m. Thu., Feb. 23. Steel Valley High School, 3113 Main St., Munhall (reservations not required).
7 p.m. Mon., Feb. 27. Hill House Kaufman Center, 1825 Centre Ave., Hill District. RSVP: www.pittsburghopera.org/hillhouse or 412-392-6479.
For reduced-price tickets to The Summer King — The Josh Gibson Story, go to www.pittsburghopera.org/JGF and use the promo code: pojgf.
Editor's Note: While there were no factual errors, this story has been changed from its original to apply clearer context.