Here's what's been going down in the Steel City that is Pittsburgh:


1. August Wilson Park
officially opens this weekend in the Hill District
, on Cliff Street, just a block from the street where the two-time Pulitzer-winning playwright August Wilson lived. The park is fully accessible for children with disabilities and includes a half-basketball court and performance space, and as
City Paper
's Bill O'Driscoll writes has "one of a better view[s]" in the city.
——————————-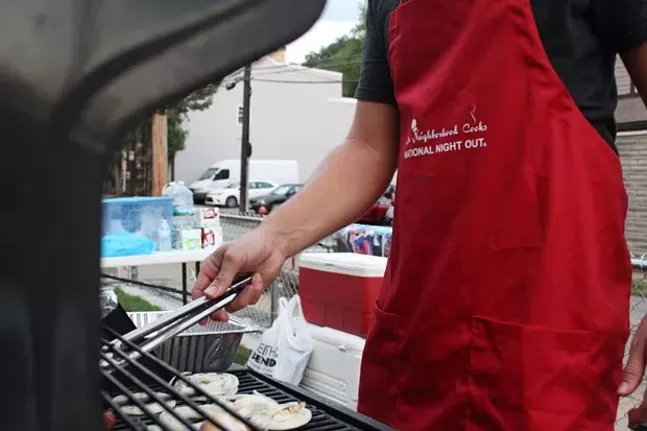 2. National Night Out
— a campaign that encourages outdoor stronger relationships between communities and police —
took place in Pittsburgh
and around the nation this week. On Tuesday evening the North Side's Spring Garden neighbors gathered at Catalano Park for food, entertainment and discussion about community awareness. "The neighborhoods are safer when they're together," says Spring Garden block watch chair Denise Pierce.
——————————-
3. Cheswick and Springdale residents
as well as employees of the Cheswick coal-fired power plant
testified at the Allegheny County Health Department hearing
on a proposed stricter permit for the plant. "We all want clean air, but the plant workers are very concerned that the proposed Title V permit from the county would increase operating costs," said union worker Kenn Bradley. Meanwhile, Dianne Peterson, who lives 10 miles from the plant said, "How many of us need clean air to breathe, to live? We have a responsibility." The health department is now considering each verbal and written comment before it makes a decision on the final permit.
——————————-
4. VIA
, a music festival that aims to create a diverse space for the intersection of art and technology,
announced its lineup
this week for its upcoming October dates. Among the performers are post-punk group ESG, legendary MC Rakim and prominent LGBT artist Juliana Huxtable. This year's fest will take place at the Ace Hotel in East Liberty.
——————————-
5. A prayer vigil
was held on Friday for Martin Esquivel-Hernandez
, a local man who is facing deportation. A group of 15 supporters held a vigil on the doorsteps of the U.S. Federal Courthouse on Grant Street, Downtown, where the offices of Western Pennsylvania U.S. District Attorney David Hickton is located. Hickton is prosecuting Esquivel-Hernandez for felony re-entry. "We are out here to reunite the Esquivel-Hernandez family," Guillermo Perez, of the Pittsburgh chapter of the Labor Council for Latin American Advancement, told the crowd. "Martin has committed no crime, unless you think wanting a life free of violence is a crime." The supporters say they're hoping Hickton's Catholic faith will guide him.
——————————-
6. And, just ICYMI
, OpenStreets Pittsburgh expanded its car-free celebration into the North Side and the West End for its final 2016 iteration last weekend.
See our slideshow here
.
——————————-
On our podcasts (Listen up!):
This week
we speak with David Manchester
of the band Arlo Aldo. Manchester dropped by the
CP
studios this week to discuss Arlo's latest record
House & Home
, and he treated us to a live performance of three tracks.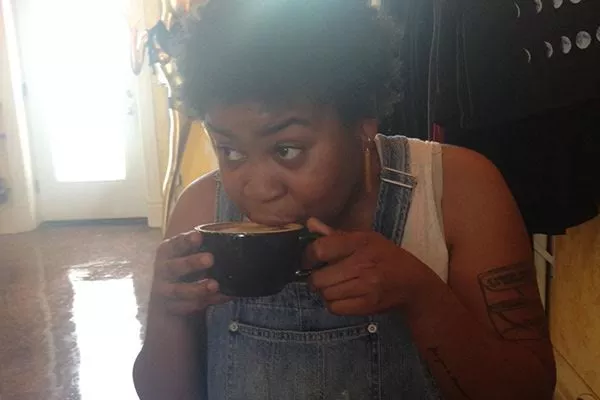 On our
food podcast Sound Bite
(food for your ears), barista D Stubblefield schools us on the difference between first-, second- and third-wave coffee. "Think of Folgers and diner coffee as the first wave of coffee in the U.S."
——————————-
From the pages of our print edition: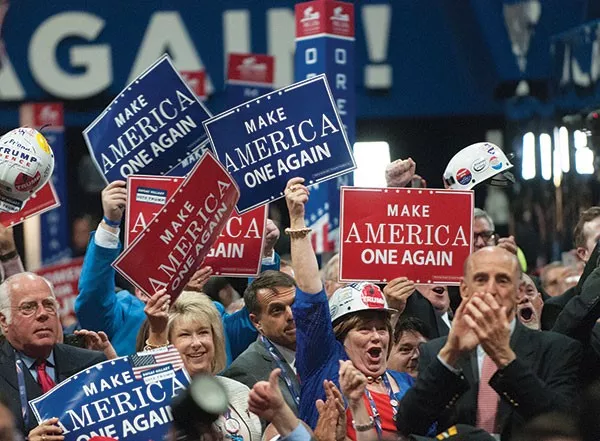 City Paper
's Ashley Murray talks to politics experts who say Pennsylvania is "going to see a lot of these candidates," as the
state is an important battleground in the 2016 presidential election
. Last Friday, after the DNC finished up, Democratic nominee Hillary Clinton, and her veep pick Tim Kaine, boarded a bus for three stops across Pennsylvania. Meanwhile, Republican nominee Donald Trump stopped in Mechanicsburg, Pa. on Monday night. "Trump needs to run the table. It's simply how the math works out this year," Kristin Kanthak, of the University of Pittsburgh whose expertise is American politics, says. "He has to win Ohio, Pennsylvania and Florida, or he won't get enough votes. So we're going to get a lot of attention here."
Editor's note: This post was updated to include information about a prayer vigil that was held on Grant Street, in Downtown Pittsburgh, Friday afternoon.