Here's what went down in Pittsburgh: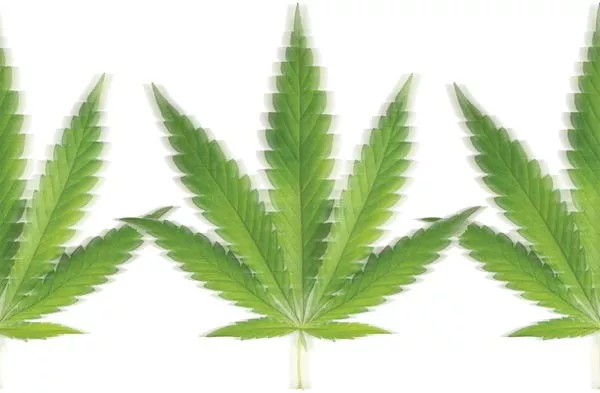 1. Gov. Tom Wolf
signed a medical-marijuana bill into law
on Sunday, ending a seven-year struggle for advocates and Pa. legislators. "We stopped being Democrats and started being caregivers. We stopped being Republicans and started being patients. We stopped being politicians and started being human beings," said Democratic state Sen. Daylin Leach, champion of the bill, in his remarks during the bill's signing ceremony.
———————————————
2. The Indian
Graduate Student Associate at the University of Pittsburgh sponsored a Holi - the Hindu spring festival -
event in Schenley Park
this past weekend. See our slideshow of the colorful event above.
———————————————
3. Presidential candidate
and Ohio Gov. John Kasich
stopped in Pittsburgh on his food-tour-of-a-campaign
for an awkward fish-sandwich session at The Original Oyster House in Downtown's Market Square. Quote of the day: "All I wanted to do was come and have a fish sandwich, bro."
———————————————

4. Former President Bill Clinton
, campaigning for his wife and Democratic presidential candidate Hillary Clinton,
visited the Pittsburgh Federation of Teachers' building in the South Side this week
. In his stump speech, the country's 42nd president spoke about health care, education, college loans and inequality to the crowd of more than 150. Notably, staffer Ryan Deto writes that former President Clinton showed an understanding of the Keystone State that seemed to be lacking among other candidates who recently visited Pittsburgh,
particularly presidential candidate Donald Trump
who promised the return of steel to Western Pa. and
spoke about Penn State football coach Joe Paterno in a confusing context
.
———————————————

5. Ben & Jerry's
Ice Cream co-founders
campaigned for presidential candidate Bernie Sanders in Pittsburgh
. Ben Cohen and Jerry Greenfield scooped free "Bernie's Yearning" sundaes to a crowd of a couple hundred people in Downtown's Market Square. "It's essentially mint chocolate-chip ice cream, except somehow or other, all the chips have risen to the top. ... And that represents all the money that's been generated since the end of the recession that's gone to the top 1 percent," Greenfield explained the "Bernie's Yearning" ice-cream concept to the crowd. Cohen and Greenfield said they've been Vermont Sen. Sanders' constituents for more than 30 years.
———————————————
6. The Three Rivers Arts Fest
announced new features for its upcoming 57th annual incarnation
, which will happen June 3-12. The Pittsburgh Technology Council's CREATE Festival will be more integrated into the TRAF, and there will also be more opportunity for food-truck fun. The fest will include new sensory-friendly "breakout areas" for people on the autism spectrum, as well as a feeding room for parents and kids.
———————————————


On our podcast: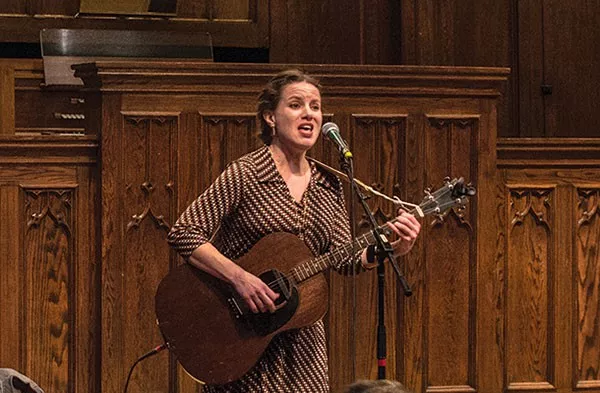 This week
on the City Paper podcast
, producer Ashley Murray sends us an audio postcard from the Donald Trump madness in Pittsburgh last week. Our panel, featuring editor Charlie Deitch and music editor Margaret Welsh, talks
City Paper
music issue. And, food adventurist Celine Roberts heads to the mountains to learn the time-honored tradition of salt-rising bread at Rising Creek Bakery.
See the video of our podcast panel discussion below:
———————————————

On our political blogs: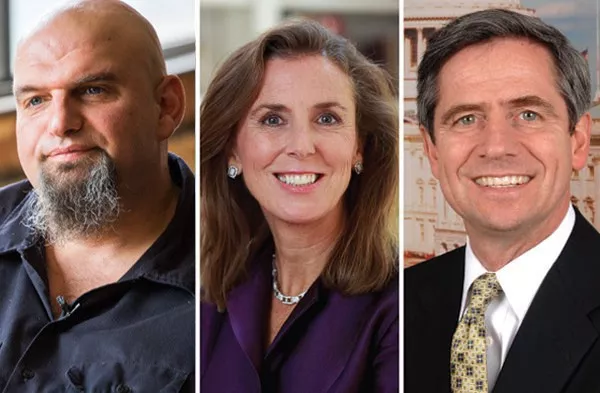 City Paper
reached out to the three Democratic candidates for U.S. Senate — Braddock Mayor John Fetterman, former Pa. environmental secretary Katie McGinty, and retired Navy Admiral and former U.S. Rep. Joe Sestak — for their thoughts on the controversial campaign ruling Citizens United.
Read what they had to say about it
.
———————————————

On our music blog:


Every week on our
FFW music blog
, we make a Spotify playlist containing tracks from artists mentioned in the current music section and — for this week at least — some of the artists we checked out during our weekend of Pittsburgh music for our special
Music Issue
. Listen below.
———————————————


From the pages of our print edition: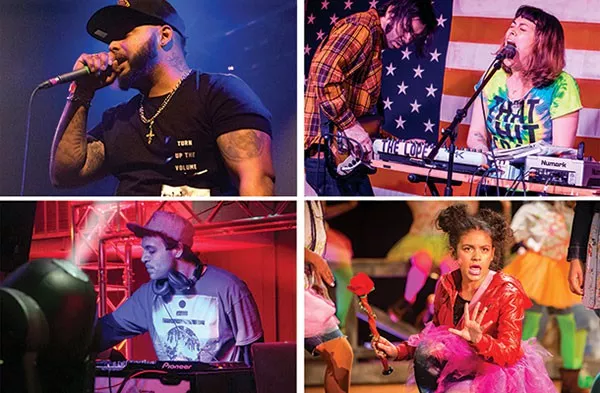 This week is our Music Issue, and we wanted to show our readers the range of music that could be enjoyed in one weekend in Pittsburgh. From Fri., April 8 through Sun., April 10, our staff reported from rocks shows, rap battles, church services and high school musicals.
(On of our writers even reported the musical selections of her Lyft drivers throughout the weekend.) We hope you enjoy our piece entitled "
Three Days in the Life: A weekend spent exploring Pittsburgh's musical offerings.
" Now get out there this weekend. There's a lot happening.
———————————————
This week in
City Paper
history: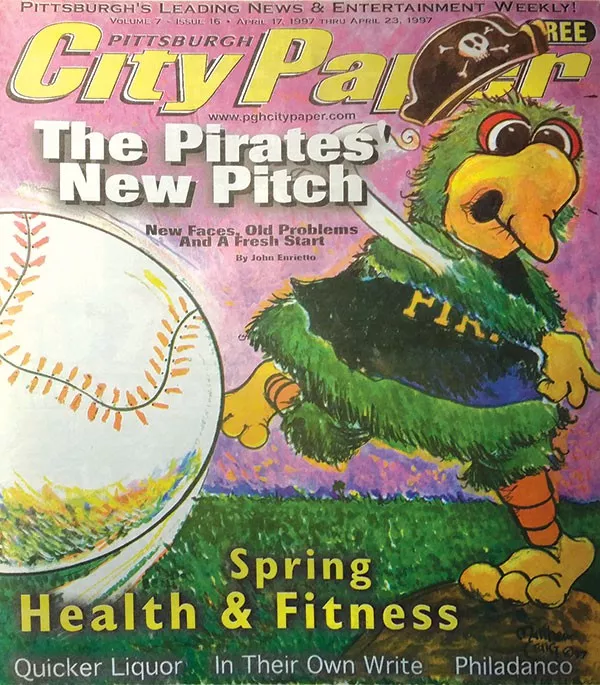 After a fast start, the 2016 Pirates have cooled off a little. But remember, everything's going to be fine. Or at least, it won't be as horrible as the bad ol' days between 1992 and 2013. To remind you of that, we go back to April 17, 1997, and a story written by John Enrietto, a regular guru of Pirates baseball, about the team's new strategy. Despite the Pirates marketing director's claims that the team was "selling baseball, not gimmicks," it was obvious that the focus was on non-baseball premiums instead of actual players. That year, the team gave away fishing rods, mouse pads and dog tags, and held events like senior bingo day. Hell, it even introduced a fancy red-billed cap. If only they would have introduced a starting pitcher who we could remember today. For more stories from this week in
City Paper
history,
see here
.