The 34th annual Three Rivers Film festival starts Fri., Nov. 6, and runs through Sun., Nov. 15. More than four dozen films screen at Melwood, Harris, Regent Square and Waterworks theaters. Below are two of the four films featured on opening night; the others are Crocodile Gennadiy (see right) and Tumbledown, a dramedy featuring Mount Lebanon native Joe Manganiello, at Regent Square. All four films begin at 7 p.m. Tickets are $15 or $20, with after-party.
THIS CHANGES EVERYTHING. A widespread if particularly hopeless take on climate change is that it's unstoppable because humans are inherently greedy. But in this new documentary based on her eponymous bestselling 2014 book, narrator Naomi Klein argues that the real problem is the story we've too long told ourselves: that nature is not a mother to be loved but a machine to be engineered. Director Avi Lewis' camera follows Klein to potential or already devastated "sacrifice zones" — Canada's tar sands, Montana coal-and-oil country, smog-choked Chinese cities, the site of a proposed Indian coal-fired power plant — to meet the ordinary, often poor people who are using lawsuits and protest to save the places they live and work in. Klein's essayistic case for viewing the planet through new eyes is a broadly argued Big Idea built on very specific cases, but it's a fast-paced, engaging and even inspiring 90 minutes. Harris (Bill O'Driscoll)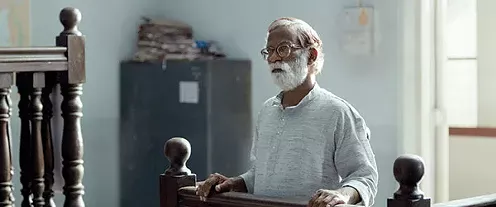 COURT. Chaitanya Tamhan's pointed drama follows the case of an Indian street poet accused of spouting verse that led to a sewer worker's suicide. The film, which toggles between satire and painful reality, is structured as a series of vignettes that illustrate both the court proceedings and the home life of the participants, including the workaday prosecuting attorney and the slicker defense lawyer. It's an effective technique for exploring India's complicated relationships with class, vestigial colonialism, inequality, language, gender and, of course, a torturously slow and byzantine judicial system. In English, and other languages, with subtitles. Waterworks (Al Hoff)
See www.pghcitypaper.com for additional 3RFF coverage.