Not long after the Americans With Disabilities Act took effect, Port Authority was contemplating reducing some of its paratransit service to help finance the cost of making its bus fleet accessible under the new law.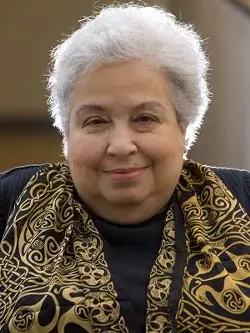 It was Christmas Eve — "We were down to the deadline," as Paul O'Hanlon remembers it — when Lucy Spruill picked up the phone and called then Port Authority CEO Bill Millar to try to persuade him to find another solution.
"Port Authority said, 'OK, let's try a cooperative approach," says O'Hanlon, a disability rights activist. "As a consequence, Port Authority was the first major bus provider to become ADA compliant in the country. She was instrumental in getting the very first paratransit system up and running here."
To those who worked with Spruill, who lived in Squirrel Hill and died last night at age 70, the story is emblematic of much of her career: a relentless effort to advocate for those who are often marginalized. She served as the city's first ADA coordinator, was a founding member of PAT's Committee for Accessible Transportation and was among the first to sit on the city-county task force on disabilities. She most recently served on the city's planning commission, as an adjunct professor at Pitt and as the director of public policy and community relations for Community Living and Support Services (CLASS). She retired from that post in February.
Born with spina bifida in Washington, D.C., Spruill lived in Greene County before moving to Pittsburgh, where she received her bachelor's degree and master's of social work from the University of Pittsburgh. Her experience with a disability "created a lived experience for her about the discrimination and sometimes devaluation that sometimes happens with people with disabilities," says Al Condeluci, CEO of CLASS, who notes she spent much of her life in a wheelchair. "I think that was the corpus of [her] passion."
"It was part of her success story – overcoming these barriers for herself and other members of the community," adds Jim Spruill, Lucy Spruill's son, who declined to discuss her cause of death. "Really her first political activism was in the civil rights movement."
Her colleagues at CLASS, an organization devoted to advocating and caring for people with disabilities, say she was instrumental in developing its Attendant Care Program starting in 1998, an effort to provide in-home care that has since served well over 1,000 people. "She totally turned the whole system on its ear," says Jeff Parker, a former colleague at CLASS, noting she wasn't interested in a one-size-fits-all approach and instead wanted to "find out exactly what the person needs and how they need it."
And she wasn't afraid to make her principles known — in no uncertain terms — to those in power. "I remember very early on being at a meeting with [Spruill] and mayor Murhpy when Murphy was just elected," recalls CLASS CEO Condeluci. "Murphy could be very caustic ... All I remember is Lucy went toe to toe with the mayor and wouldn't back down." He later hired her to work on ADA issues for the city.
And even later in life, she "was still watching what was happening at the state [level] and how that will affect people with disabilities," Parker says. "There won't be another Lucy."
Update: After this story was published, Mayor Bill Peduto released the following written statement:
I knew Lucy for twenty years. During that time, she was a mentor, a friend and an advocate. She was a leading voice in educating Pittsburgh about the critical ways we could be more open to people with needs. She was a fearless fighter and a gracious leader. She will be missed.