Carlow University presents a
free Women's History Month screening
of this recent film about Boggs, a Chinese-American writer, activist and philosopher best known for her work in African-American organizing.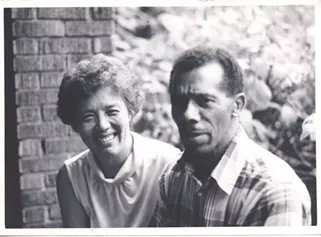 The film's director, Grace Lee, will attend for a discussion.
Boggs, who is 98, is from Detroit. She teamed with her late husband and fellow activist James Boggs, an auto worker, to address social issues, and has spent decades marching and organizing for justice. The film's
trailer
finds Boggs being feted by the likes of Angela Davis and interviewed by Bill Moyers.
Filmmaker Lee, based in Los Angeles, is known for her work on PBS and for
Janeane from Des Moines
, a feature-length doc about the 2012 presidential campaign.
The free screening of
American Revolutionary: The Evolution of Grace Lee Boggs
takes place at 4:30 p.m. in room 107 of the A.J. Palumbo Hall of Science and Technology, on the corner of Fifth and Craft avenues, in Oakland.
The event is sponsored by Carlow's Women's and Gender Studies, and English departments, and by the Madwomen in the Attic Creative Writing Workshop.