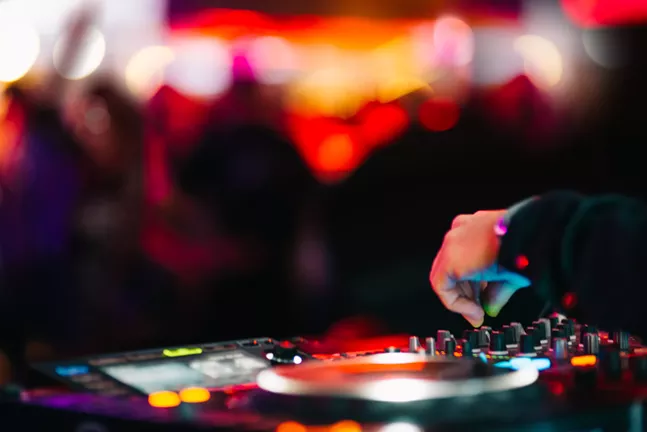 Hot Mass, Pittsburgh's inclusive, electronic after-hours club, turns seven this weekend. Celebrate with the venue starting tonight - or early tomorrow morning - with two back-to-back nights of music - a rarity, as Hot Mass is usually only open on Saturday nights.
Fri., Dec. 6 - MISC Records: Local Sesh
Hot Mass, 1139 Penn Ave., Downtown. 12 a.m.-5 a.m.
MISC Records, a four-year-old Pittsburgh-based label, is thanking the city for its continued support with a show featuring Deejay Aesthetics, the co-creator and co-resident of Junction; MISC's own Ondo / Gusto; Neem, Hot Mass resident DJ; and Clark Price, co-founder of Honcho.

"[The] show is all about celebrating the diverse talent that exists in our own back yard and just coming together to appreciate all the amazing people/music who make up this Pittsburgh electronic scene," says Juan-Augusto Lafontaine, founder of MISC Records. "I like to picture that sort of feeling you get at a friend's house party. No big names, just people you know and see around the neighborhood and good times."

Next year, MISC plans to step up its event productions. (Before Local Sesh, the last event the label held was in March 2018.) Events are expected to happen sporadically throughout the year and in different locations depending on the type of show it is.

"But it definitely won't just be DJing events," says Lafontaine. "The idea will be to keep people on their toes. Outside of that, we're gonna keep on putting out music and possibly even a record by the end of 2020."

Sat., Dec. 7 - 10 Years of Smoke Machine x 7 Years Of Hot Mass
Secret Location, Pittsburgh. 10 p.m. - 6 a.m. $35.
You can literally party all. night. long. on Saturday when Hot Mass joins Taiwan record label Smoke Machine to celebrate their seventh and tenth anniversaries, respectively.

Thank you all for your continued support of our little club 🖤

— Hot Mass (@HotMassPgh) December 5, 2019
The location of the event is a secret and will be sent to ticket holders sometime on Saturday. But the lineup for the night is known, and features Switzerland's Agonis;
Diskonnected, a Smoke Machine resident; San Francisco's Bézier; and
Aaron Clark, co-founder of Humanaut, Honcho, and Hot Mass.