In honor of
Romero Lives!
, the city's month-long George A. Romero tribute,
Pittsburgh City Paper
presents
31 Days of the Undead
, a series of reviews and essays about zombie media. Look for new posts going up every day from now through Oct. 31.
CP THROWBACK REVIEW
Dead Snow
(2009)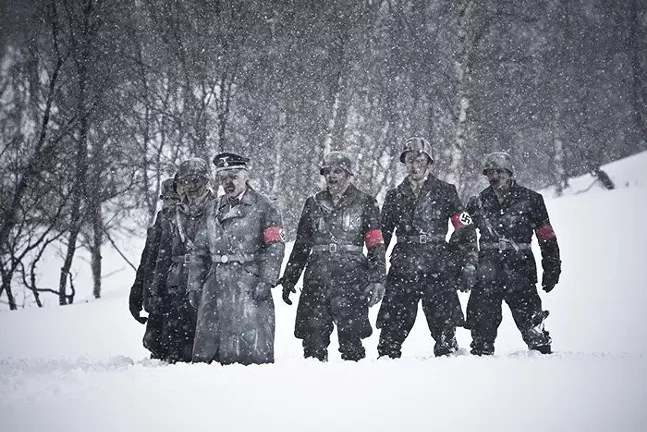 In Tommy Wirkola's horror comedy, these undead baddies have taken up residence in the Norwegian mountains. The film follows the genre's classic set-ups and execution: A group of students from the city hike to a remote cabin to enjoy a weekend boozing and goofing off, only to be systemically picked off by hungry, zombified Nazis still angry about their treatment during World War II.
Yet despite its dusty origins,
Dead Snow
feels fresh and fun. Wirkola's flick is full of self-referencing nods to the genre's conventions, it's well filmed, and the action moves at a brisk clip. Also notable is the setting: The scenery — all those pristine, wintry alpine vistas — is gorgeous, and soon enough,
gore
-geous. (Loose entrails really stand out in the fresh snow.) Then there's the novelty of seeing heads roll while people are shrieking in another language. Regardless, for a decent blast of B-movie zombie mayhem, this is a winner.
In Norwegian, with subtitles.

---
Dead Snow
is available for streaming on Amazon Prime.