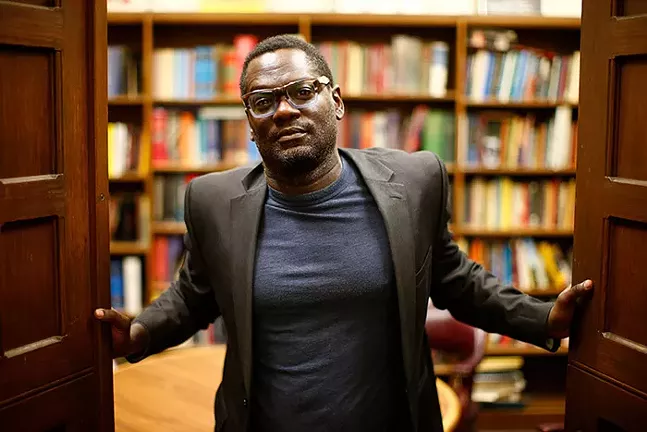 People with substance abuse disorders recover in very different ways, but treatment is often perceived in the public as rigid and monolithic, as if there's a one-size-fits-all approach to recovery. Jessica Williams, of the Pittsburgh Recovery Walk, wants to fight back against this mindset and encourage people to think about addiction and recovery with nuance.
According to 2017 data from the National Survey on Drug Use and Health, about 20 million Americans are in recovery from addiction. But a 2016 report from the U.S. Surgeon General said that only 10 percent of people with substance abuse disorders receive any kind of treatment.
That discrepancy is at the heart of what the Pittsburgh Recovery Walk, held on Sept. 14, aims to change. Now in its fourth year, the walk's goal is to end the stigma around talking about addiction and the different methods of recovery.
"There is this deep-seated pessimism about addiction recovery," says Williams. "We don't really hear people's stories because of the stigma. There is sort of a conspiracy of silence. It is unfortunate; it sort of perpetuates the stigma."
Pittsburghers, like all Americans, struggle with addiction. In 2016 and 2017, Allegheny County had the highest overdose death rate of any U.S. county with over a million people. Overdose deaths in the county have dropped since then, but Williams says there isn't any specific data on exactly how many people in the Pittsburgh area are in need of recovery.
Because of that, she says the goal right now is to let people know that recovery strategies aren't strict. She hopes more people will come forward to tell their recovery stories to remind everyone that there is no right way to recovery, just that addiction is thwarted.
"The recovery walk is about celebrating the many paths," says Williams. "And to celebrate and educate the public about these various paths."
The Writer
Brian Broome knew his addiction had gone too far when he woke up in someone's yard next to a dog.
"I literally woke up with somebody's dog licking my face," says Broome, now a K. Leroy Irvis Fellow at the University of Pittsburgh, of the incident that occurred several years ago.
He was partying with an acquaintance, and this was the first time he had been to this person's home. Broome says he doesn't remember much of anything that happened that night, and says he was lucky this moment happened so innocently. "For a Black man, if they would have called the police, that could have ended badly."
This was how Broome lived. He is now seven years into recovery and is sober. Before his recovery, he was working at a call center for an insurance company, handling dispatch calls for drivers that needed assistance. He hated the job. He says his purpose in life was drinking and getting drunk.
He eventually got fired, and then found a job in the restaurant industry where his relationship with alcohol got worse. "I used to wake in the morning and the first thing I would do is go to a bar in Oakland," says Broome.
From there, he started using hard drugs and eventually opioids he would get from drug dealers who frequented the restaurant. Broome says he would spend any available income he had on drugs and booze. He lost most of his friends; he only had addict friends.
"Drugs were like food to me. I thought, 'How can you exist without drugs?'"

tweet this
"It started to affect my relationship and physical well-being," says Broome. "I had lost just about everything. I had no money and I was depressed."
One day about seven years ago, one of his longtime friends confronted him and physically hit him in the head. Broome realized he needed a life change and entered rehab. There, he truly began to understand the grip drugs and alcohol had on him.
"Someone in rehab said she was sober for 25 years," says Broome. "Drugs were like food to me. I thought, 'How can you exist without drugs?'"
But in rehab, he discovered an unexpected tool to help his recovery thanks to, of all things, a snoring roommate. Broome would find himself unable to sleep at night, so he resorted to writing down his thoughts in a notepad provided by the rehab center. He wrote about addiction, his life, really anything he thought of.
"They gave me notebooks, then I started writing," says Broome. "I wrote about why I drank, what I thought about myself. I filled up these notebooks. It was the first time I really wrote."
Since then, Broome says writing has become a huge factor in his recovery. He's been published in
The Guardian
,
Creative Nonfiction
, PublicSource, and Hippocampus, among others. He has written about addiction (including a striking essay about how the opioid epidemic has likely gotten more attention than other drug epidemics because it started to affect richer, whiter demographics) and several other topics.
Broome completely detoxed in rehab and was put on antidepressants. He says medication has helped and that he hasn't felt the need to complete the typical 12-step process. The 12-step program is a popular set of guiding principles outlining for recovery from addiction and has become canon for participants of Alcoholics Anonymous, Narcotics Anonymous, and other recovery groups.
"I look at the steps when I want and when I can. I do what works for me," says Broome. "I felt guilty about not doing what the program says to the letter, but I don't think it worked for me. I am completely sober and I have chosen to stay that way. I know myself in that way."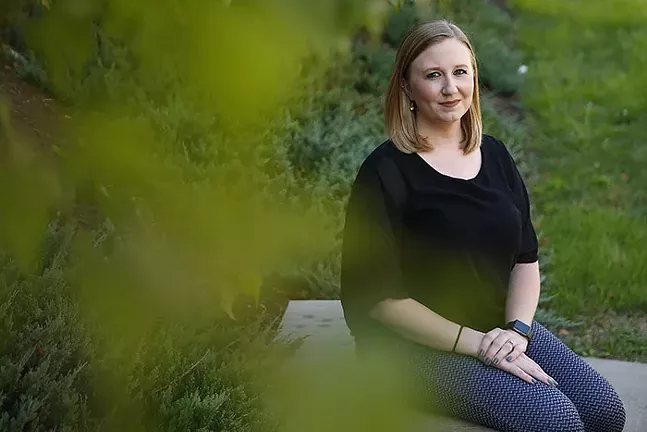 The Nurse
As a nurse in UPMC's opioid recovery unit, Rachel Shuster is accustomed to seeing addiction. But her awareness goes beyond her profession; she is a recovering addict herself.
"Like many college kids, I over-drank and experimented," says Shuster. "But I started struggling in [my] mid 20s."
Without the structure of school, where achievement is clearly marked by letter grades, she lost the same motivation she once had. This led to replacing that drive with prescription painkillers and opioids. And these were easy for her to access in the health-care field, because she was using medication that would normally just be thrown away.
"The stars kind of aligned for me to not ask why, but why not?" says Shuster.
It was only when she overdosed that she realized she needed to start recovery. Shuster says, "There was no other solution to keep my life how I knew it."
"You are worth it, you deserve acceptance, and your story matters."

tweet this
She went to rehab three years ago to start her recovery: five days a week at first, then down to three. She said her entire life switched gears and she was fortunate that UPMC offered her a job in the opioid recovery unit.
Shuster attended 12-step program-based mutual-support groups, as well as individual counseling. She says this suite of solutions was vital to her personal recovery. She says it was about "finding those different tools of recovery when [she] needed it."
She also understands that for some recovering from opioid addiction, medications like methadone and suboxone are going to play big roles, even if that wasn't part of her recovery.
Shuster hopes other people struggling with addiction realize people willing to help are open to customizing recovery plans, and health-care professionals desperately want to help, even if society at large still has a stigma about addiction.
"Overall, you are worth it, you deserve acceptance, and your story matters," says Shuster. "There are people willing to help you. We can help you find the end of that tunnel."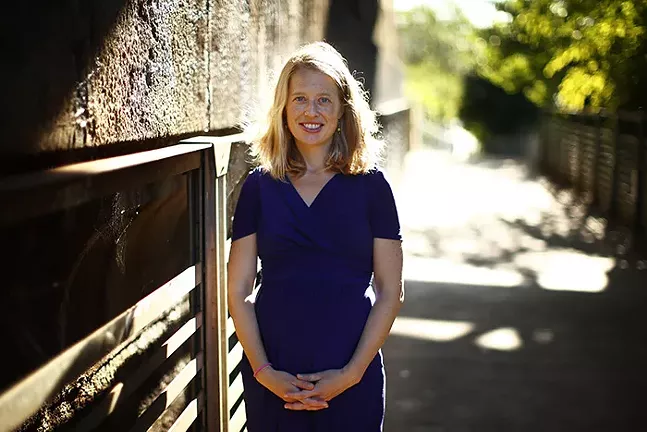 The Advocate
While her life is now deeply involved in raising awareness about recovery, Jessica Williams of the Pittsburgh Recovery Walk first had to go through her own recovery journey.
About seven years ago, Williams said she realized she needed help. She had an unhealthy relationship with alcohol, marijuana, and the attention deficit-disorder medications Adderall and Ritalin.
"I had issues with anxiety and mental health in my teens," says Williams. "Finding drugs and alcohol helped me deal with what I was trying to relieve … But with addiction, there is deceit involved, and it was isolating and painful."
When Williams turned 28, she got sober through the 12-step program. She says her friends' partying started to wind down, which made it easier to realize she needed recovery. But she was still apprehensive that she would be the only young woman in recovery groups.
"It doesn't need to be secret."

tweet this
But her first group was filled with younger peers, and Williams was surprised that there were so many addicts that shared stories similar to hers.
"The thing I didn't know was that there were young, happy people in recovery," says Williams. "I was utterly ignorant. I thought it would be all old men, all smoking cigarettes. I was in the dark."
Williams hopes the Pittsburgh Recovery Walk will provide some similar revelations to Pittsburghers and anyone else struggling with addiction.
"It doesn't need to be secret," says Williams. "If there are 2,500 people walking Downtown, saying they struggled with addiction but found a happier life, then they can inspire others."
---
Editor's note: This story will be printed in
Pittsburgh City Paper
on Wed., Sept. 4 and is being released early on Sun., Sept. 1 in support of Recovery Month. Pick up Wednesday's issue for a list of Recovery Month events and visit pghcitypaper.com throughout September for our ongoing coverage of the people and organizations bringing attention and support to those recovering from addiction.