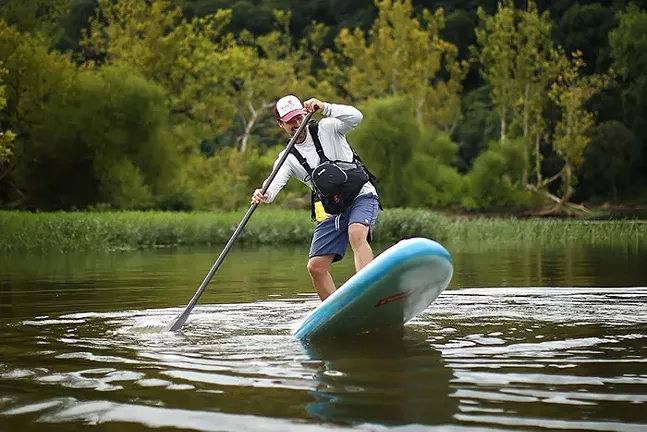 "Explore the gorgeous beaches, coves, and wildlife." Sounds like a standard vacation brochure for adventurous tourists. Except this time, your tour guide will be leading a group on stand-up paddleboards through the exotic islands of ... Oakmont.
"The quaint borough of Oakmont, located just 14 miles from Downtown Pittsburgh, is a perfect place for padding on the Allegheny River," reads a description on
SurfSUP Adventures' website
for its Islands of Oakmont Eco Tour, shown below in a photo essay by
CP'
s resident paddle-boarding photographer Jared Wickerham who joined SurfSUP founder Ian Smith on last Friday's tour.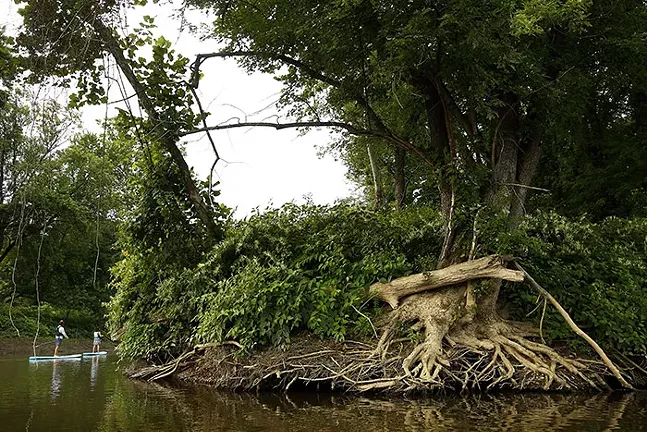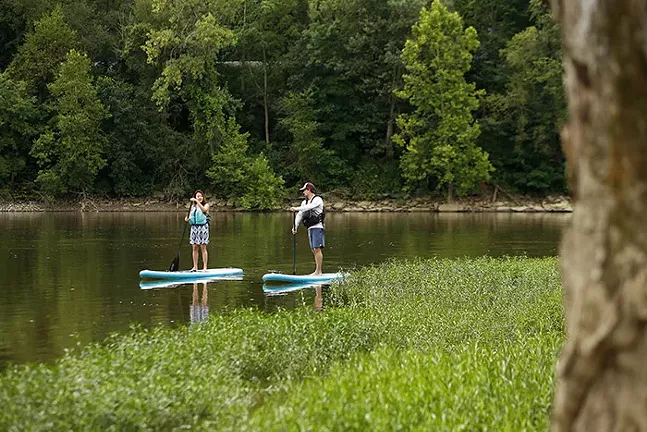 SurfSUP also hosts other tours, including tours in Moraine State Park and white water stand-up paddleboarding in the Connoquenessing River near Ellwood City. Tours vary in price but include all necessary gear and bottled water, as well as souvenir photography.
Tours this week include a sunset paddle-boarding adventure in Moraine State Park on Wed., Aug. 28; Islands of Oakmont Eco Tours on both Wed., Aug. 28 and Thu., Aug. 29; and, Moraine State Park Eco Tours on Thu., Aug. 29 and Sat., Aug. 31.