City of Asylum announced today that Executive Director Kristen Wesloh has resigned after less than four months on the job.
"We thank Kristen for her contributions during her tenure as Executive Director and wish her well,"
City of Asylum
's co-founder and chairman Henry Reese released in a statement to the press. "Our board has authorized the formation of a committee to commence a search for a new Executive Director."
City of Asylum provides residence to exiled and endangered international writers in its popular painted houses on Sampsonia Way in Pittsburgh's North Side. The nonprofit also opened the Alphabet City literary center and bookstore on The Garden Theater block on North Avenue in 2016, providing
free weekly literary and music events
to the community.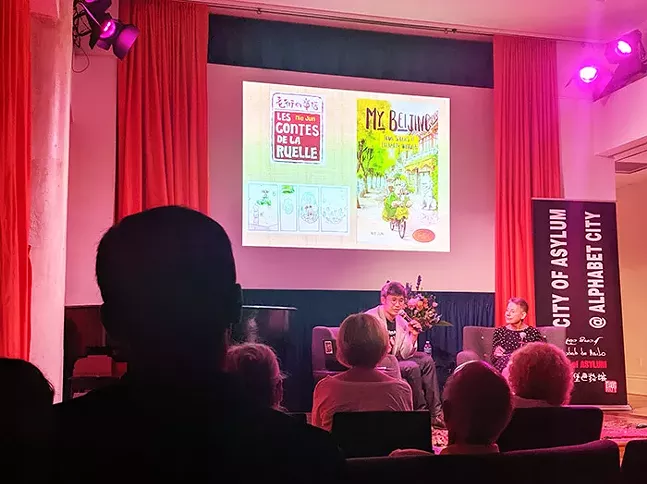 Wesloh's appointment on March 18 came after "an extensive six-month search," according to a City of Asylum press release in February which stated they interviewed nine candidates, narrowed down from over 125 applications.
Before coming to Pittsburgh, Wesloh served as the Director of Institutional Giving at American Public Media in Minnesota. Prior to that, she served as the company's Senior Development Officer.
"Kristen has a keen strategic sense and has held senior roles at nonprofits serving refugees, senior citizens, artists, and media audiences," said Reese in the February press release announcing her appointment. "She is a consummate non-profit professional, who is committed to our mission, and we look forward to her leadership of City of Asylum in the next stage of its growth."
"I'm thrilled to be part of Pittsburgh's creative community defending, celebrating, and building on freedom of expression," Wesloh wrote in a press email sent on May 16. She ended the email with, "One of my first decisions as the new Executive Director of City of Asylum was to become a donor by joining our monthly supporter program."
City of Asylum said today that Wesloh's resignation effective June 30 is for "personal reasons."
City Paper
reached out to Wesloh for comment but has not heard back at press time.