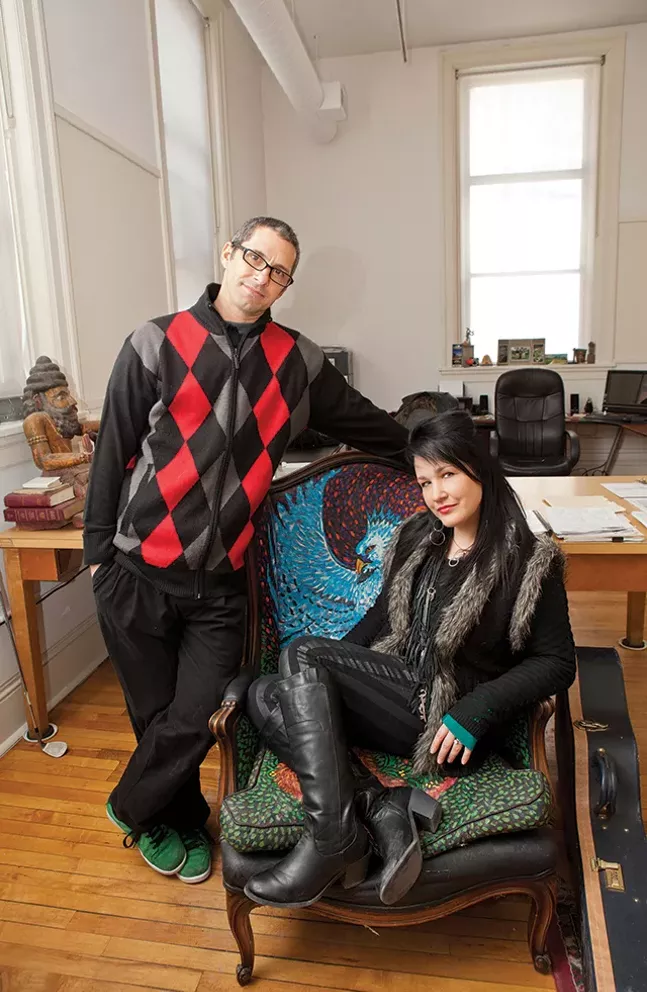 A new, non-profit arm of Mr. Smalls Theatre in Millvale wants to offer local musicians a hand.
Mike Speranzo and Liz Berlin, the owners and operators of Mr. Smalls, created Creative.Life.Support (CLS) in 1997 as a way to assist musicians of all ages with their career paths through summer camps, educational music programs, internship opportunities, and more. And now, Speranzo and Berlin are extending the project by adding a record label portion called Creative.Life.Support Records.
"The record label portion was kind of a natural extension," says Berlin. "We've been kind of functioning as an informal record label for all these years. The last couple years have been solidifying, and we just secured international digital distribution for all of [our] releases through [Symphonic Distribution]."
CLS grew symbiotically with Mr. Smalls. Working with friends who didn't have enough money to fund their projects themselves, Speranzo and Berlin offered to pay.
"[They weren't] necessarily good business decisions," says Berlin. "But we wanted to help our friends record music; we wanted to teach kids about the music industry. So, with all of those things we just started calling it [CLS], and then over time we started developing it into concrete programs."
One program, We Rock Workshop, works in conjunction with the Department of Human Services to help adolescents in foster care write, record, and perform original music. Every student leaves with a CD of the song they collaborated on or produced.
Along with distribution rights, Speranzo and Berlin recently purchased United Methodist Church across the street from Mr. Smalls, which is slowly being converted into a label headquarters.
"The idea is to create a community center for all the people that are working with CLS," says Speranzo. "[We] bring them to a central location so we can work on their demos, work on their albums, and further their pursuits."
The building is already in operation, and the pair recently bought a large recording console and tape machines, but construction is still in progress. Since all the funding for CLS comes from Speranzo and Berlin, renovating and purchasing equipment happen when they have money to spare. Speranzo and Berlin don't plan to make any income from the project.
"It's not a normal label relationship, where it's all long-term, or [has] long-term residuals on their stuff," says Speranzo. "It's more to be an assistance label, to take bands that don't have the ability to get to the point where they have a demo, or have a record, and sort of assist them on that to where we can help them get their journey going."
Speranzo and Berlin (best known for her time with Rusted Root), aren't doing this for renown, but because they feel indebted to the Pittsburgh music scene.
"This is just a way we can give back," says Speranzo. "My hopes are that we can help bands believe in their art and that they will be better people because of that. All we want to do is try and help all the artists that we can to achieve a sense of fulfillment with their music. The most important thing is that artists feel like they have a place, not necessarily that they monetize."
On March 16, CLS Records officially kicks off with an inaugural launch party at Mr. Smalls. The worldwide digital release of Social Justice Disco's album Songs to Fight Fascists By, a band featuring Berlin and Phat Man Dee on the CLS Records roaster, takes place the day before, and is the highlight of the celebration. The evening also features live performances from multiple groups spanning diverse genres.
"Look at it more as a music festival," says Berlin. "Come for the whole experience."