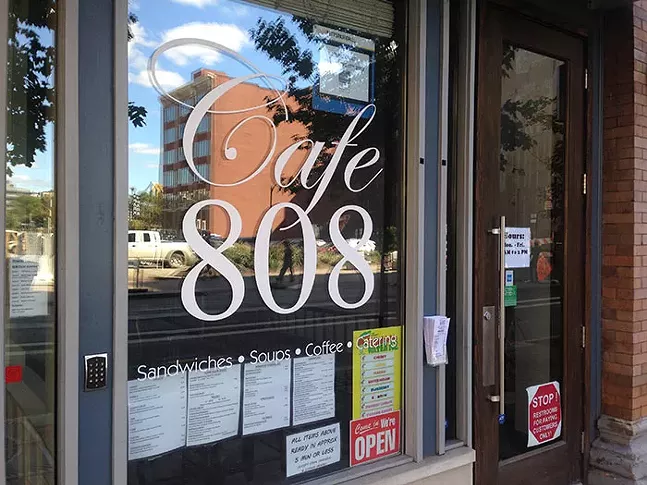 When it comes to lunchtime fare Downtown, there are pizza, sandwiches, fast food and upscale sit-down spots. But quick, inexpensive and tasty café fare is a rarer find. Thanks to Café 808, which opened on Penn Avenue in March, the Downtown lunch crowd has another option.
In addition to its selections of coffee (try the cold brew), the menu includes traditional sandwiches like Italian club and reuben, plus a variety of wraps, salads, soups and pastries — which is another way of saying it's a café.
But it's the execution at 808 that stands out, due to its experienced staff.
Starting in 2002, 808 owner Dave Hroncich had operated a bakery-turned-deli called Mike and Dave's Italian Bread, in Green Tree. When the building was sold to Burger King in 2016, Hroncich lost the spot.
Hroncich and his entire crew from the previous eatery re-opened Downtown under the new name, Café 808. Already, it's drawing a steady current of regulars. Popular sellers are the breakfast sandwiches and the (slightly unexpected) Irish soda bread.
In the coming weeks, Hroncich plans to introduce an online catering option, with a staggering turnaround time.
"People will be able to order catering as late as 9 a.m. for a pickup or delivery by noon of the same day," says Hroncich. "We've been doing this so long, we've got it down to a science."
7 a.m.-2 p.m. Monday-Friday. Café 808, 808 Penn Ave., Downtown. 412-745-2233 or www.cafe808pgh.com