There's no better time than the holidays to treat yourself to new, delicious creations that come from your favorite bars and restaurants around the city. Dine out, or be bold and try to create them on your own at home. Food brings people together during the holidays, so eat, drink and be merry!
---
Apple Cider Mule
Eighty Acres Kitchen & Bar
Monroeville/Plum
eightyacreskitchen.com
This apple cider mule is a simple, yet sweet twist on a great classic cocktail. Grab your favorite mug and share with loved ones at your next holiday gathering!
Ingredients:
1.5 oz Absolute

.5 oz simple syrup

2 oz apple cider

Ginger Beer

Instructions:
Combine all ingredients, top off with ginger beer and garnish with dried or fresh apple wheel.
Savory Bread Pudding
LUCCA by Chef Nathan Eddy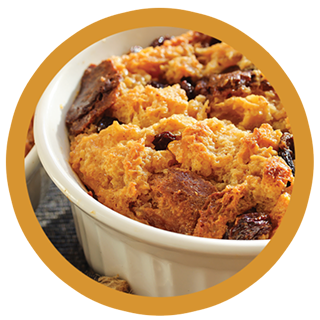 Oakland
luccaristorante.com
Bread pudding isn't only for dessert. This savory bread pudding preparation creates a fabulous protein side. It's balanced with sweet and savory and serves well alongside turkey, duck and chicken.
Ingredients:
1 loaf rustic Italian bread

2 cups heavy cream

6 eggs

3 tbs garlic powder

1 tbs all spice

1 tbs each - cinnamon and nutmeg

2 tbs each - rosemary and sage

½ cup each - chopped carrots, mushrooms and onions

Instructions:
Use loaf of rustic Tuscan bread. Remove crust and dice. Whisk together 2 cups heavy cream and 6 whole eggs. Set aside. Roast carrots, onion and mushroom over medium heat until soft. In a large bowl, add to the bread mixture, garlic powder, all spice, cinnamon, nutmeg, rosemary and sage. Add in roasted carrots, onion and mushrooms. Fold in egg mixture and stir together making sure bread is coated. Divide equally into 6 ramekins, place in water bath covered with foil and bake for 30 minutes at 350 degrees. Uncover and brown an additional 15 minutes. Salt and pepper to taste.
Pear Tree, hold the Partridge
Harris Grill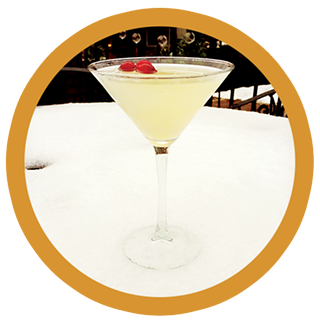 Shadyside, Downtown and Mount Washington
harrisgrill.com
The colder months are a perfect time to reignite your long dormant love affair with gin. The Uncle Val's used here is the star of this drink. This festive holiday cocktail combines warm herbal notes with a just enough citrus and floral flavors to
balance things out.
Ingredients:
Uncle Val's Botanical Gin

Berentzen Pear Liqueur

Wigle Rosemary Lavender Bitters

Fresh Lemon Sours

Instructions:
In a cocktail shaker, combine all ingredients over ice. Shake and strain into a chilled martini glass, and garnish with three cranberries.
The Stocking Stuffer
Round Corner Cantina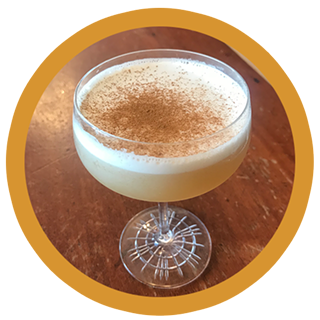 Lawrenceville
roundcornercantina.com
Rob Hirst, Bar Manager at Round Corner Cantina says, "this divine yule-tide cocktail pairs perfectly with your cuddle-buddy in front of the hearth while roasting chestnuts. Sweet and smokey baking spices balanced with citrus and pepper."
Ingredients:
1.5 oz Espolon Blanco

.5 oz Ancho Reyes

.5 oz Cinnamon Simple Syrup

.25 oz Jalapeño Simple Syrup

.75 oz Lemon Juice

1 Egg White

Instructions:
Combine all ingredients, shake on ice and strain. Serve in martini or coupe glass. Garnish with cinnamon and star anise if you're feeling frisky.
Greens-n-Beans
VUE 412
Mount Washington
vue412.com
A hearty and filling dish to warm you up on cold winter nights. We use protein-filled cannellini beans with savory greens to bring together a classic and bold holiday dish.
Ingredients:
1 cup cannellini beans (rinsed)

2 cups chopped greens (spinach, escarole and endive)

1 tbs chopped garlic

1/2 cup chicken stock

2 tbs butter (softened)

Instructions:
Bring first 4 ingredients to boil. Reduce heat and simmer to slightly reduce liquid. Season with salt and pepper. Stir in butter until incorporated. Garnish with grated romano cheese and serve with warm crostini.