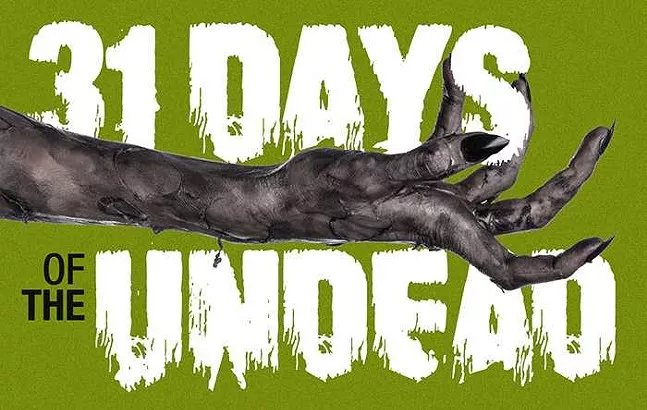 In honor of
Romero Lives!
, the city's month-long George A. Romero tribute, Pittsburgh City Paper presents 31 Days of the Undead, a series of reviews and essays about zombie media. Look for new posts going up every day from now through Oct. 31.
Warm Bodies
(2013)
In
Warm Bodies
, a boy sees a girl and is instantly smitten, so much so that he hears music, in this case, the John Waite rock ballad "Missing You." If this reads like a scene from the world's corniest romantic comedy, there's a hitch: the boy is a zombie, and the girl is a zombie killer.
Based on the YA book by Isaac Marion and directed by Jonathan Levine, the 2013 film finds love in a post-apocalyptic place between a self-aware brain-eater known simply as R (Nicholas Hoult) and Julie (Teresa Palmer), the member of a walled-off community of human survivors led by her militaristic father (John Malkovich). But when R and Julie meet, a new threat appears, leaving them to embark on a quest to save both humans and zombies from extinction.
Despite its ambitious concept, what transpires is a mostly underwhelming dark horror-comedy buoyed by a few fun moments and an all-in performance by Hoult, who somehow manages to play both cute and gross in equal measure. That said, his character does lose a bit of sympathy when he tries to understand Julie better by eating the brains of her dead boyfriend (Dave Franco), which allows R to see his memories. You see it all, and it's not pleasant.
There's also the problem of the action sequences, which pit R and his fellow zombies against humans and Boneys, a devolved undead species that look like terrible skeletons. While this promises some sweet zombie brawls, the set-pieces amount to little more than a lot of bad editing and CGI.

Warm Bodies
takes an admirable risk with its material, but never fully commits to any of the tropes that make its chosen genres – that of horror and romantic comedy – so appealing, while also not striving to do something different and truly inventive.