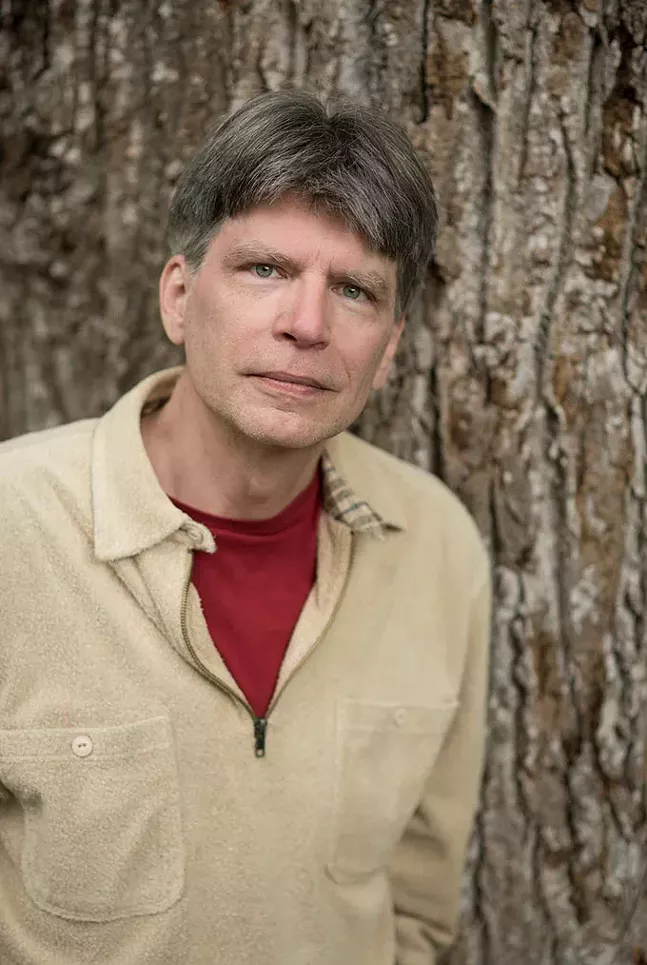 One of the pleasures of reading Richard Powers' The Overstory is its vibrant descriptions of Pacific Northwest forests, Midwest farmlands, and, most of all, trees.
When an interviewer tells Powers — who appears Dec. 9 as a guest of Pittsburgh Arts & Lectures Ten Evenings series — that the book is filled with arboresque rabbit holes that devour time, he laughs.
"That describes my life for the last seven years," Powers says. "I just find the subject matter to be inexhaustibly interesting and delightful. What you're describing is how my days were going when I was writing the book."
The Overstory (Norton) earned Powers the Pulitzer Prize for Fiction in 2019. The spellbinding story of nine characters whose lives become entwined, The Overstory is a meditation on the fragility of the natural world.
The mid-section of the story takes place in the 1990s and early 2000s, when environmental groups tried to stop logging companies from deforesting large swathes of land in the Pacific Northwest. Some protestors were labeled eco-terrorists, and Powers admits to initial reservations about protests that resulted in violence.
"I think when I first started the book, I had a vague memory of ecological resistance and maybe not great sympathy for people who did step over that line and resorted to violence of one kind or another," Powers says. "But the more I read and saw, the more interested I was in telling a story that could show where an ordinary person, a non-political person, might be so moved by the perpetual unexamined violence against the living world that is sanctioned and supported and accepted by society as a whole, that it might finally drive them over the tipping point and turn an ordinary person into one who might think this is a desperate situation, so deeply damaging to all of us, that resistance needs something more."
The cast of characters includes three singular women. Mimi Ma is an engineer who leaves a comfortable job when the Willamette Valley Ponderosa pines in front of her office are removed in the middle of the night. Olivia Vandergriff is a self-indulgent college student turned inspirational muse for a group of ragtag environmentalists. And Patricia Westerford overcomes childhood hearing and speech impediments to conduct groundbreaking research on how trees are inexorably linked to each other.
These three women are so central to The Overstory that when Powers was given three options for the audiobook version of the novel, he rejected all of them because they were male voices.
"It had to be a woman's voice, [Suzanne Toren], because the heart and soul of the book is driven by these female characters," Powers says. "The characters are very different, and they are not in any sense attempts to be representative. They are particularized according the ways the world opens to them."
There is a sense of impending disaster throughout The Overstory, the sturdiness of centuries-old redwoods and Douglas firs helpless against the onslaught of mankind's follies. When asked where he finds hope, Powers replies that it's "a deep and complicated question and I think about it every day."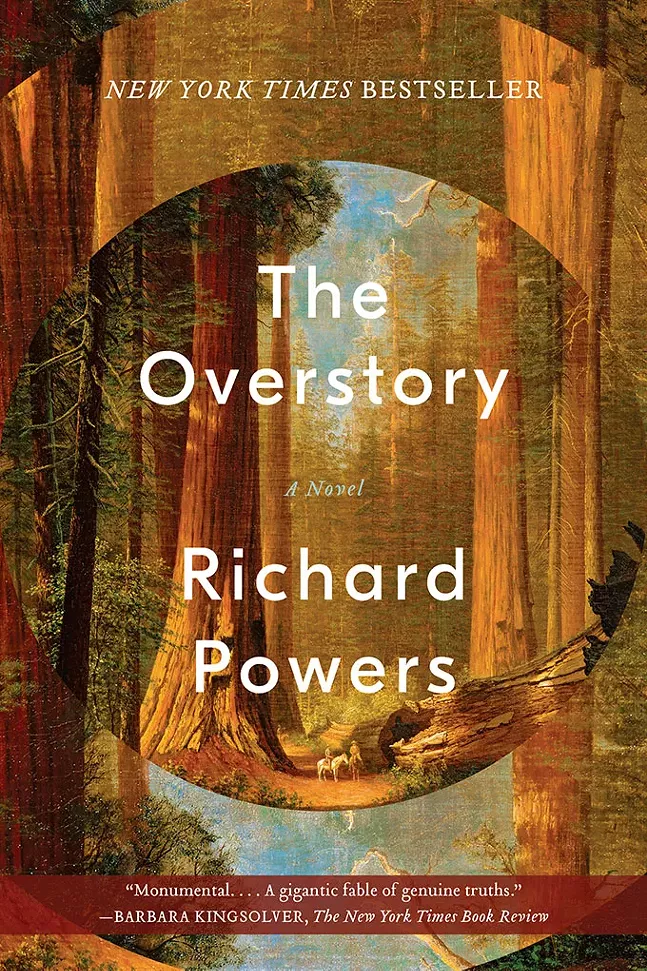 There are no easy answers, but one thing he's clear on is "not to hope for the wrong things," he says. "I don't think I have much hope for the perpetuation of the current world, the forms of behavior and societal norms we currently practice. And I'm not sure that we should hope for them. Because much of what we do has always been negligent of the future.
"If you're going to have to hope for something, you have to hope that passes away into something else. ... I don't hope for the endurance and the continuance of this culture of private meaning, of commodity-mediated individualist human exceptionalist meaning. I do hope for a transformation from a culture based on commodity to a culture based on community."
---
One of the things that Richard Powers looks forward to seeing in Pittsburgh is a work by local artist Diane Samuels. Samuels' The Overstory is a scroll featuring a micro script of Powers' novel created from recycled drawings, prints and papers painted with Dr. Ph. Martin's Bombay ink glued onto a gampi and silk substrate. The scroll is 20 inches wide by 160 feet long, the dimensions of a Sequoia sempervirens, the last living species of the Sequoia genus.
More information on Samuels and her work is available at dianesamuels.net