Since 2009,
Sembène Film & Arts Fest
has celebrated the life and work of Senegalese filmmaker Ousmane Sembène with screenings of his films, as well as related readings and community discussions. The 10th International African Film Fest at City of Asylum @ Alphabet City runs November 7-10 and all events are free.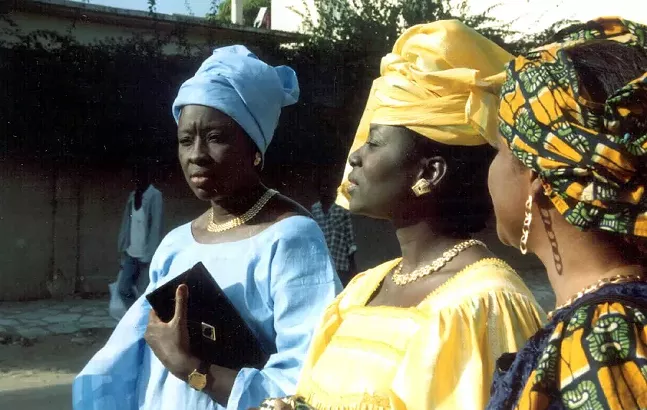 Screening: Faat Kiné
Wed., Nov. 7 at 7 p.m.
The 2000 movie, written and directed by Sembène, centers around Kiné (Venus Seye), a single mother of two kids, running a business on her own despite the male-dominated society in Dakar, Senegal. Only when her kids pass their baccalaureate exams do their fathers show up, wanting credit.
The dramedy, which is in French and Wolof with English subtitles, explores the complicated gender, power, and economic dynamics of a modern woman in Dakar. A
New York Times
review
of the movie at the time of its release noted: "Because [Sembène] is uninterested in melodrama simply for
Sembène Film and Arts Festival. Wed., Nov. 7-Sat., Nov. 10. City of Asylum @ Alphabet City. 40 W. North Ave., North Side. alphabetcity.org
its own sake, he uses Kiné's relationship to family and work to investigate the social and political intrigues that are always a part of his purview."
The screening will be followed by a discussion with journalist Herb Boyd, author of
Black Detroit: A People's History of Self-Determination
,
Baldwin's Harlem: A Biography of James Baldwin,
and others.
Discussion: Yusef Lateef: The Gentle Giant
Thu., Nov 8 at 7 p.m.
Jazz musician Yusef Lateef led an interesting life, to say the least. He was born in Tennessee, and raised in Ohio and Detroit. He studied composition and toured with Dizzy Gillespie before converting to Islam and changing his name. He used instruments native to India, China, Japan, and Egypt. He studied the flute of the Fulani people at the University of Nigeria. Instead of using the term jazz to describe his music, he preferred "autophysiopsychic."
His 2006 autobiography
The Gentle Giant
, written with Herb Boyd, explores and illuminates his music and life. The event will featuring a reading from the book and a discussion led by Boyd.
Discussion: Black Panther: Paradigm Shift or Scam?
Fri., Nov. 9 at 7 p.m.
When
Black Panther
was released in theaters, it broke box office records and sparked countless discussions about representation on screen. Some were ecstatic about finally seeing a superhero that represented their culture, while others felt it was just another way for Marvel and Disney to profit off of marginalized audiences.
In an upcoming book for Third World Press Foundation, Haki Madhubuti and Herb Boyd compiled essays from a diverse group of critics, filmmakers, and activists that take a critical look at the movie's success, and how it might shape Black filmmaking. The event will feature a discussion about the book and the movie.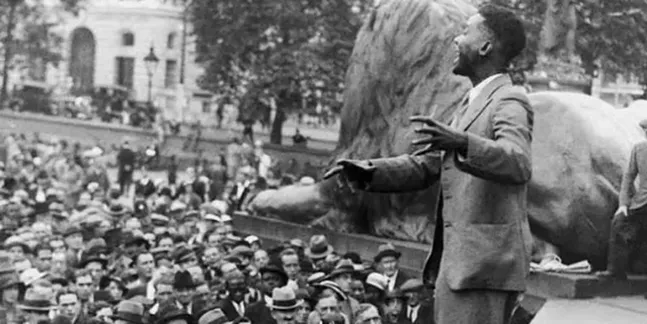 Screening: Every Cook Can Govern
Sat., Nov. 10 at 7 p.m.
C.L.R. James was an influential Trinidadian writer, historian, and activist who wrote extensively about colonialism, socialism, and cricket. His life spanned far and wide, so much so that a documentary made about him had to be crowd-funded and crowd-produced.
Every Cook Can Govern
, directed by Ceri Dingle and Rob Harris, explores the life, work, and philosophies of James through interviews and never-before-seen archival footage. Some of the film was funded through grants, some through bake sales. Over 200 people volunteered work for the project, fully believing in James' principles.