STAGE
91. EQT Young Playwrights Festival
Pittsburgh middle and high school students are the stars as six one-act plays are professionally produced on City Theatre's stage, the winning scripts chosen from about 400 submissions.
Tue., Oct. 22-Thu., Oct. 31. City Theatre, 1300 Bingham St., South Side. $10-15. citytheatrecompany.org
MAGIC
92. The Life and Death of Harry Houdini
Lee Terbosic, Pittsburgh's most well-known magician and one of the advisors of the city's popular new magic venue, will explore the mysteries surrounding Harry Houdini's death and demonstrate some of his most magical moments.
Wed., Oct. 23-Sun., Nov. 23. Liberty Magic, 811 Liberty Ave., Downtown. $40-65.
trustarts.org
KIDS
93. Jurassic World Live
The terrifying dinosaurs of the
Jurassic Park
films are coming to life once more — this time in the form of life-sized robotic replicas at PPG Paints Arena. The show takes audiences on a journey to the island of Isla Nublar with state-of-the-art projected displays, 3D technology, and live stunts.
Thu., Oct. 24-Sun., Oct. 27. PPG Paints Arena, 1001 Fifth Ave., Uptown. $40-100.
ppgpaintsarena.com


DANCE
94. Giselle with the Pittsburgh Ballet Theatre Orchestra
A girl dies of a broken heart after discovering the deceit of her lover in this breathtaking supernatural romantic ballet telling a tale of love, death, and revenge.
Fri., Oct. 25-Sun., Oct. 27. Benedum Center, 237 Seventh St., Downtown. $28-112.
pbt.org
STAGE
95. The Rocky Horror Show
Damnit, Janet. It's a rite of passage for folks to celebrate Halloween at least once in their lives by watching
The Rocky Horror Picture Show
in a theater. Stage Right elevates the experience with a live musical version of the famous cheesy horror flick.
8 p.m. and midnight. Fri., Oct. 25-Sat., Oct. 26. Lamp Theatre, 222 Main St., Irwin. $20-25.
lamptheatre.org
BIKE
96. 2019 Dirty Dozen
Test your bicycling mettle with Dirty Dozen, a challenge for riders of all levels. The race begins at the Rhododendron Pavilion in Highland Park and takes competitors up and over 13 of the city's steepest hills.
8 a.m. Sat., Oct. 26.
Lake Drive, Highland Park. Registration fees apply for riders.
bikereg.com/43625
MUSIC
97. Hall-O-Scene
The Smiling Moose invites ghouls to haunt floors for an alternative Halloween bash with dancing, drink specials, and more. Monster mash away to tunes by DJ Adam and a special performance by Melissa Marie Green of the reality TV show
Bad Girls Club
and the electronic music duo Millionaires.
10 p.m. Sat., Oct. 26.
1306 E. Carson St., South Side. $15-30. smiling-moose.com
FAIR
98. Pittsburgh Zine Fair
Support the local DIY publishing scene when the Pittsburgh Zine Fair comes to the Ace Hotel. See self-published works by a diverse array of artists, writers, and activists from across the region.
12-6 p.m. Sun., Oct. 27.
120 S. Whitfield St., East Liberty. Free. pghzinefair.com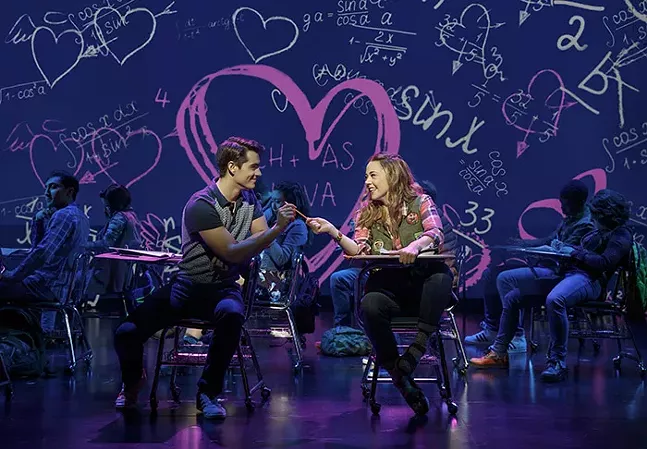 STAGE
99. Mean Girls
Get in, loser. We're going to the Benedum. The iconic film turned hit Broadway musical brings everyone's favorite mean girls to the stage. Brace yourself for angst, wisecracks, and wicked insults.
Tue., Oct. 29-Sun., Nov. 3. Benedum Center, 237 Seventh St., Downtown. $40-125.
trustarts.org
ART
100. Leonard Suryajaya: Novi, Dear
An exhibition of photography from artist Leonard Suryajaya, this show will explore issues of family and migration with "elaborately staged photographs bursting with patterns and colors," in which Suryajaya — an Indonesian citizen of Chinese descent — creates "absurd and affectionate tableaux featuring his family, strangers, and friends."
Thu.,
Oct. 31-Sat., Jan. 11. Silver Eye Center for Photography, 4808 Penn Ave., Bloomfield. Free.
silvereye.org