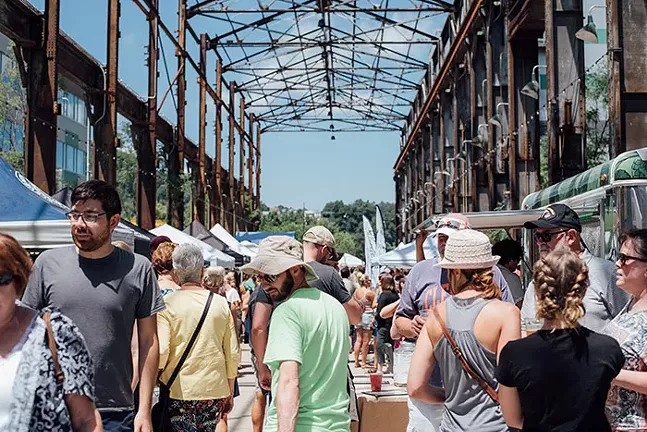 FOOD
81. Taste of Lawrenceville: Harvest Fest
Similar to the summer and spring editions of Taste of Lawrenceville, enjoy vendor booths from Lawrenceville breweries and restaurants, along with live music and family-friendly entertainment — except this time around there might be a pumpkin, or two.
12-5 p.m. Sun., Oct. 13. Bay 41, 4107 Willow St., Lawrenceville. Free. "Taste of Lawrenceville: Harvest Fest" on Facebook
STAGE
82. Mythburgh
Do you know what makes Pittsburgh creepy? Weird? Unique? The crew at Mythburgh does, and they take stories about Pittsburgh, told by Pittsburghers, and adapt them into short plays and digital content. Season three, which played at Brillobox this spring, has two more runs.
8 p.m. Sun., Oct. 13
.
4104 Penn Ave., Bloomfield. $5.
12peers.org
LECTURE
83. TRUTHSayers: April Ryan
White House correspondent and political analyst April Ryan has been covering politics for decades, giving her an understanding of the current political turmoil. She'll speak about her career and experiences at the August Wilson African American Cultural Center.
7 p.m. Thu., Oct. 17. 980 Liberty Ave., Downtown. $42.50. aacc-awc.org
MUSIC
84. Brittney Chantele: A Fire on Venus
Brittney Chantele is taking her album
A Fire on Venus
beyond the typical concert performance when she kicks off the 2019-2020 season of the New Hazlett Theater Community Supported Art Performance Series. The performance will include visual art, live back-up musicians, and dancers.
8 p.m. Thu., Oct. 17 and Fri., Oct. 18. New Hazlett Theater, 6 Allegheny Square East, North Side.
newhazletttheater.org
HAUNTING
85. Haunted Museum After Dark
Show off your Halloween costume at this annual party with interactive activities, festive signature cocktails, a costume contest, and more, all within the confines of the museum's many exhibits. Spooky!
6-10 p.m. Fri., Oct. 18.
Carnegie Museum of Natural History, 4400 Forbes Ave., Oakland. $15-32.50.
carnegiemnh.org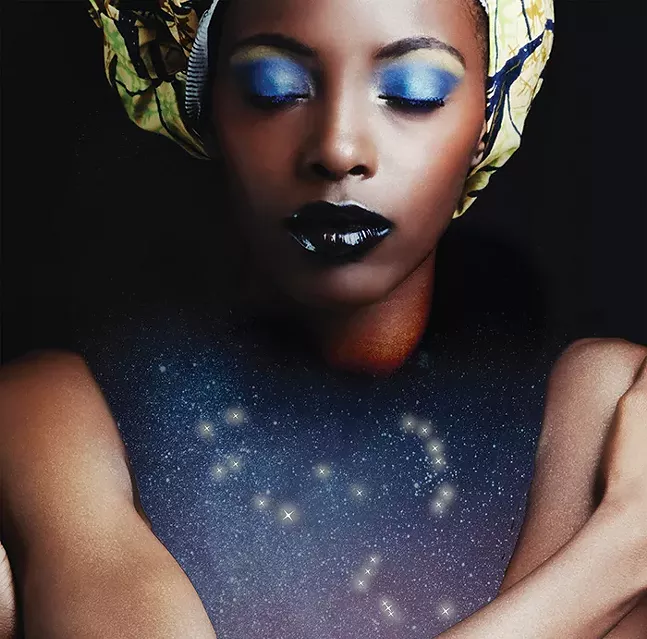 STAGE
86. Good Grief
This heartbreaking coming-of-age story follows Nkechi, a young woman mourning the death of her childhood crush, revisiting different stages in her life as she remembers her friend.
Fri., Oct. 18-Sun., Oct. 27. Rauh Theatre at Pittsburgh Playhouse, 350 Forbes Ave., Downtown. $13-20.
pittsburghplayhouse.com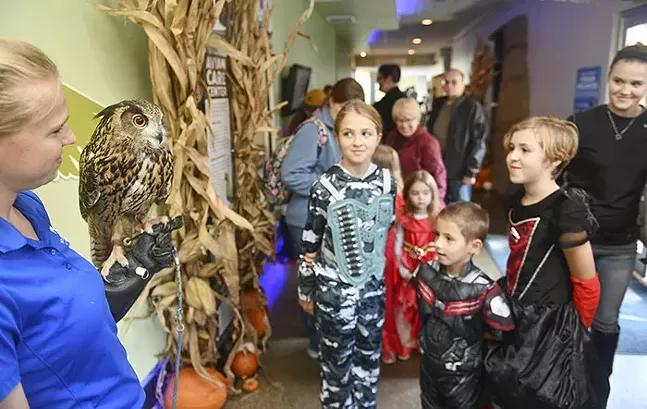 KIDS
87. Owl-o-Ween
Dress in your best Halloween get-up to meet and take photos with raptors, owls, and other creatures of the night at the National Aviary. There's also candy, crafts, and more.
Sat.,
Oct. 19 and Sat., Oct. 26. 700 Arch St., North Side. Included with regular admission.
aviary.org
KIDS
88. ZooBoo
Treat yourself to a family-friendly Halloween party full of cool creatures, tasty treats, pumpkin patches, and more. Collect candy on the new Trick-Or-Treat Trail, hear spooky tunes at the Monster Mash Dance Off, or take a tour through a haunted house.
10 a.m.-3 p.m. Sat., Oct. 19-Sun., Oct. 27. Pittsburgh Zoo & PPG Aquarium, 7370 Baker St., Highland Park. Included with regular admission.
pittsburghzoo.org
KIDS
89. Fred Rogers & Us
There's no better place to celebrate the beloved
Mister Rogers' Neighborhood
than a museum celebrating kids in Fred Rogers' hometown. See artifacts from the original TV series — including his iconic sweater! — exhibited in honor of Rogers' 30-year relationship with the museum.
10 a.m.-5 p.m. Sat., Oct. 19-Jan. 12, 2020. Pittsburgh Children's Museum and MuseumLab, 10 Children's Way, North Side. $13-16.
pittsburghkids.org

FLOWERS
90. Fall Flower Show: Phipps Conservatory
Phipps Conservatory and Botanical Gardens continues its traditional, long-running Fall Flower Show with Japanese Inspirations. The three-week show highlights the art, culture, and botanical beauty of Japan, with giant origami peace cranes, floating lanterns, and vibrant parade dragons, as well as an interactive rock garden, and more.
Sat., Oct. 19-Sun., Nov. 10. 1 Schenley Park, Oakland. Included with regular admission.
phipps.conservatory.org