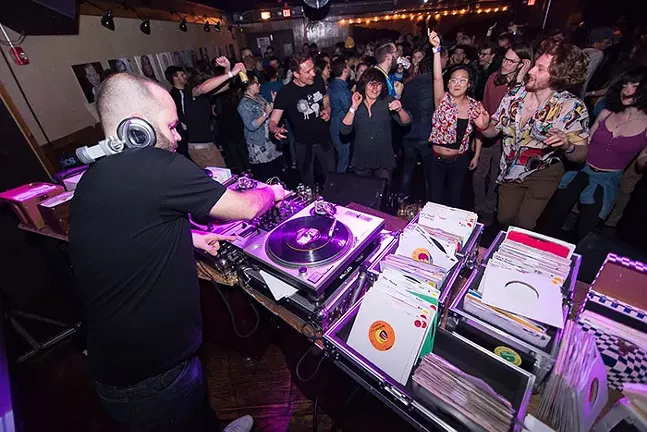 MUSIC
61. TITLE TOWN Soul & Funk Party 10 Year Anniversary
In 2009, TITLE TOWN Soul & Funk Party began throwing monthly parties at the Shadow Lounge in East Liberty, playing only 45s with a focus on rare and obscure soul, funk, '50s R&B, and disco. Shadow Lounge is gone, but TITLE TOWN is still going strong and celebrating 10 years with a party at Spirit.
9 p.m. Sat., Oct. 5. 242 51st St., Lawrenceville. facebook.com/pg/titletownpgh
EXHIBIT
62. Mummies of the World
Feast your eyes on the largest collection of mummies ever assembled with this massively popular exhibit that boasts artifacts from Europe, South America, and, yes, Egypt.
Sat., Oct. 5-Sun., April 19, 2020. Carnegie Science Center, 1 Allegheny Ave., North Side. carnegiesciencecenter.org
TOUR
63. Doors Open Pittsburgh
From bank vaults to historic theaters, Doors Open Pittsburgh takes you on a weekend tour of some of the city's most iconic spaces. Take a look inside and learn about the fascinating history behind dozens of buildings throughout Downtown and the North Side, including the Union Trust Building, Teutonia Mäennerchor, and more.
Sat., Oct. 5. and Sun., Oct. 6.
Various locations. Tickets cost up to $20.
doorsopenpgh.org
HISTORY
64. Italian Heritage Day
This annual, all-ages event welcomes families from all backgrounds to explore and celebrate Italian-American culture and history. Get to know local Italian organizations and learn about the history of Italians immigrating to Southwestern Pennsylvania.
10 a.m. Sun., Oct. 6. Heinz History Center, 1212 Smallman St., Strip District.
heinzhistorycenter.org


MUSIC

65. Four Chord Music Festival 6
Treat yourself to some of the best pop-punk acts around with the return of this much loved festival. Acts include The Offspring, Simple Plan, Anberlin, Real Friends, Knuckle Puck, and more. Four chords is more than enough.
1:30 p.m. Sun., Oct. 6. Highmark Stadium, 510 W. Station Square Drive, South Side. $59-140. fourchordmusicfestival.com
FEST
66. Pigtoberfest: A Fall Community Festival
A reference to the history of Rialto Street, which was used for transporting pigs between stockyards and slaughterhouses located in Spring Hill and Herrs Island, Pigtoberfest will take place in Troy Hill and feature a pig roast by Rolling BBQ, free entertainment, and great times.
2-7 p.m. Sun., Oct. 6. Troy Hill Citizens Park, 1619 Lowrie St., North Side. Free. troyhillpittsburgh.com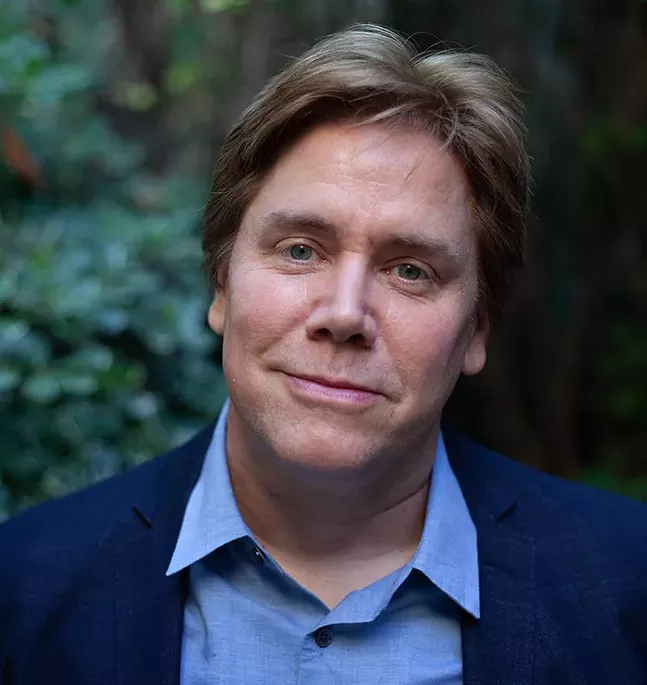 LIT
67. Stephen Chbosky
The Perks of Being a Wallflower
helped put Pittsburgh on the map for teenagers all over the world when author Stephen Chbosky's popular coming-of-age novel, set in the city's suburbs, was brought to the big screen. Now, the author returns with his second novel,
Imaginary Friend
, as a guest of the Pittsburgh Arts & Lectures series.
7 p.m. Mon., Oct. 7. Carnegie Library Lecture Hall, 4400 Forbes Ave., Oakland. $10. pittsburghlectures.org


LIT

68. Kate Wisel
Alphabet City at City of Asylum presents a night of literature with authors Kate Wisel and Irina Reyn. Wisel will read from her collection
Driving in Cars with Homeless Men
, winner of the 2019 Drue Heinz prize from University of Pittsburgh Press. Reyn will read from her novel
Mother Country
.
7 p.m. Mon., Oct. 7.
40 W. North Ave., North Side. Free. RSVP required. alphabetcity.org
FILM
69. Punk the Capital
From 1976 to 1985, punk had an explosive moment in D.C., and that period had a monumental impact that reached far beyond its city limits. Pittsburgh will get a chance to experience that moment when the documentary
Punk the Capital
plays for one night at Union Project as part of an international screening tour.
7 p.m. Tue., Oct. 8. Union Project, 801 N. Negley Ave., Highland Park.
dcpunkrockdoc.info
COMEDY
70. Bianca Del Rio's It's JesterJoke
RuPaul's Drag Race
champion Bianca Del Rio brings her new comedy show,
It's JesterJoke
, to Pittsburgh. While it is touted as the "biggest ever solo drag show tour in North America," Del Rio says it's more of a standard stand-up comedy show than a drag show. Love her or hate her, it's hard not to be entertained.
8 p.m. Tue., Oct. 8. Byham Theater, 101 Sixth St., Downtown. $40.75-204.25.
trustarts.org