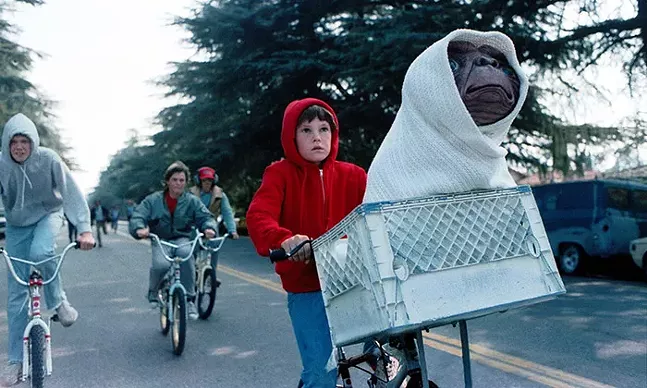 MUSIC
51. E.T. The Extra-Terrestrial
John Williams has literally written every film score in existence. Look it up. See the Pittsburgh Symphony Orchestra take on one of his classics,
E.T. The Extra-Terrestrial
, performed live and synced to the Stephen Spielberg film on a huge HD screen.
7 p.m. Thu., Oct. 3.
Heinz Hall,
600 Penn Ave. $25-105, pittsburghsymphony.org
KIDS
52. A Magical Night at the Zoo
Bring the whole family for a night of music, food, and, most importantly, animals. Meet costumed characters, go to a dance party, and get up close and personal with some furry and feathered friends during this special event.
5-9 p.m. Fri., Oct. 4.
Pittsburgh Zoo & PPG Aquarium, 7370 Baker St., Highland Park. $25-60. $5 for kids 12 and under.
pittsburghzoo.org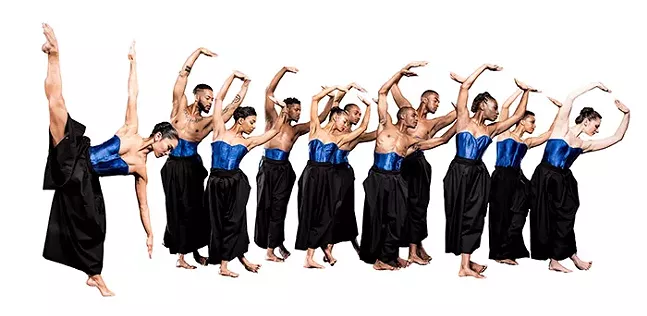 DANCE
53. Cleo Parker Robinson Dance Ensemble
Inspired by the African-American experience, the modern dance ensemble brings 12 dancers to the stage, performing bodies of work inspired by traditional dances from around the world.
Fri., Oct. 4-Sat., Oct. 5. August Wilson African American Cultural Center, 980 Liberty Ave., Downtown. $38.75-48.75.
aacc-awc.org
MUSIC
54. Respect: A Tribute to Aretha Franklin
Come hear vocalists Blaine Krauss, Tamika Lawrence, Coco Smith, and the Pittsburgh Symphony Orchestra pay R-E-S-P-E-C-T to the Queen of Soul's greatest hits.
Fri., Oct. 4-Sun., Oct. 6.
Heinz Hall,
600 Penn Ave., Downtown. Starting at $25. pittsburghsymphony.org
ART
55. Group A Presents: What Deepest Remains
Group A, the oldest continuing Guild of the Pittsburgh Center for the Arts, celebrates its 75th anniversary with
What Deepest Remains
. Inspired by Walt Whitman, the juried exhibition showcases works "exploring memory, identity, and the human spirit."
Fri., Oct. 4-Sun., Nov. 3. Brew House Gallery,
711 S. 21st St., South Side. Free.
brewhousearts.org
STAGE
56. Not Medea by off the WALL Productions
In playwright Allison Gregory's work
Not Medea
, a working mother enters a theater and in a desperate attempt to avoid watching the play, manipulates the show and its audience. Off the WALL Productions delivers this personal story, described as a "fierce slap-down about love, lust, motherhood, and forgiveness," to the Carnegie Stage.
Fri., Oct. 4-Sat., Oct. 19. 25 W. Main St., Carnegie. $5-35.
insideoffthewall.com
ARTIST
57. Cuando El Rio Suena
Pittsburgh Glass Center (PGC) takes a look at the ongoing refugee crisis in the United States with
Cuando el Río Suena
, a solo exhibition by award-winning artist and sculptor Jaime Guerrero. With new glassworks created during his residency at PGC, Guerrero explores the harsh, sometimes deadly reality of the country's crackdown on immigration.
Fri., Oct. 4-Jan. 2020. 5472 Penn Ave., Friendship. Free or $5 suggested donation.
pittsburghglasscenter.org
EVENT
58. Stroll the Strip
Eat, drink, and party your way through one of Pittsburgh's most famous business districts. Choose from a number of options, including a family-friendly day tour or more adult-oriented after-parties at Cake Pittsburgh and Audi Pittsburgh's Rooftop Terrace.
1-9 p.m. Sat., Oct. 5.
Osteria 2350, 2350 Railroad St., Strip District. $20-100. stripdistrictneighbors.com/stroll
PARTY
59. Big Art Party — Peace. Love. Art.
Break out your favorite tie-dyed shirts and rainbow-colored sunglasses for The Westmoreland Museum of American Art's coolest party of the year, featuring special guest John Van Hamersveld, whose iconic psychedelic artwork has adorned the museum's walls all summer.
7:30-11 p.m. Sat., Oct. 5. The Westmoreland Museum of American Art, 221 N. Main St., Greensburg. $60-75. thewestmoreland.org
MUSIC
60. Roger Zahab Portrait Concert
Since 1990, members of the University of Pittsburgh music department have championed experimental, adventurous music with the Music on the Edge concert series. Now, it's celebrating the career of composer/Pitt lecturer/violinist Roger Zahab, who's no stranger to experimental and adventurous music.
8 p.m. Sat., Oct. 5. Bellefield Hall, 315 S. Bellefield Ave., Oakland.
music.pitt.edu