FESTIVAL
11. 2019 Pittsburgh Chinese Culture Festival
The annual celebration of Chinese heritage returns for its fifth year with another unmissable lineup of dance, music, vendors, and food from local favorites, including Everyday Noodles, Sesame Inn, and Chengdu Gourmet.
11 a.m. Sat., Sept. 14. Mellon Park, 1047 Shady Ave., Shadyside. Free.
chineseculturalfestival.org
PARTY
12. Forever Young Adult Prom
Whether you want to relive high school or get a do-over, this is your chance to put on your snazziest outfit and go to the prom you've always dreamed of with music, catered food, and the best part — no teenaged angst.
7-11:30 p.m. Sat., Sept. 14. Union Project, 801 N. Negley Ave., East Liberty. 21 and over. $45-85.
unionproject.com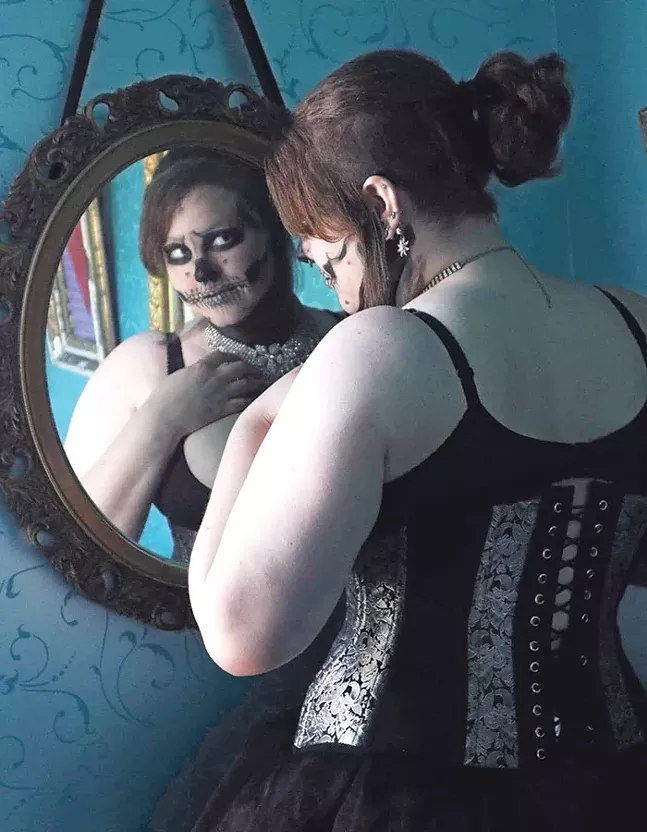 BURLESQUE
13. Thick! Appreciating the Body Beautiful
"All bodies are good bodies!" is the guiding rule at Thick! Created by Viva Valezz and hosted by Sarah Rose, both of the queer performing arts troupe The Velvet Hearts, the show includes belly dancing, burlesque, and more.
8 p.m. Sat., Sept. 14.
The Irma Freeman Center for Imagination, 5006 Penn Ave., Garfield. $12-15.
irmafreeman.org


STAGE
14. Cambodian Rock Band
Is it a theater performance? Is it a rock concert? Nope, it's the best of both worlds. Lauren Yee's award-winning play features the Cambodian surf rock tunes of Dengue Fever and delivers a tale of family, love, music, and heritage.
Sat., Sept. 14-Sun., Oct. 6. City Theatre, 1300 Bingham St., South Side. $15-65.
citytheatrecompany.org
EVENT
15. RADical Days
This annual event gives back to the public with free admission to organizations funded by the Allegheny Regional Asset District (RAD). This year, to celebrate 25 years of RAD, the event spans 25 days and includes an amazing list of over 65 participating galleries, museums, and cultural institutions.
Thu., Sept. 19-Sun., Oct. 13. Various locations around Pittsburgh. Free.
radworkshere.org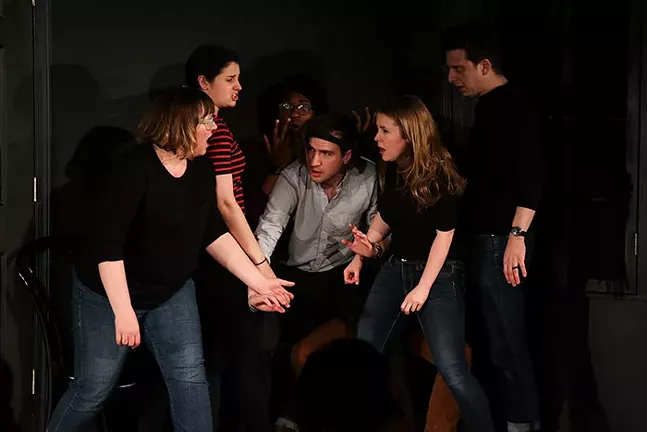 COMEDY
16. Steel City Improv Festival
Local and national talent converge to celebrate the art of the ad-lib and there is a lot of talent to go around. Pittsburghers can check in with local teams including Some Kind of Felony, The Butch and the Bi, and Classy and Relevant, as well as tune up their own improv skills with workshops throughout the weekend. Say yes.
Thu., Sept. 19-Sun., Sept. 22. Steel City Improv Theater, 5950 Ellsworth Ave., Shadyside. $10-15. steelcityimprov.com
MUSIC
17. Highmark Blues and Heritage Festival
Jimi Hendrix once said that the Blues is easy to play but hard to feel; at this festival, hear a lineup that does both at the highest level. Join your fellow blues lovers for a weekend of great music from Jimmy Adler, Soulful Femme, Kingfish, and more. While many of the performances are free, tickets can be purchased for CeCe Winans, Charles Musselwhite, and a barbecue-centric Taste of Blues party.
Fri., Sept. 20-Sun., Sept. 22. August Wilson African American Cultural Center, 980 Liberty Ave., Downtown. aacc-awc.org
MUSIC
18. Pitt Gets Alternative
What happens when two indie music sites and a booking company get together? Pitt Gets Alternative. The Alternative, The Grey Estates, and Don't Let the Scene Go Down on Me! Collective are bringing 15 local and national acts together for two days of music-filled fun.
Fri., Sept. 20- Sat., Sept. 21. The Mr. Roboto Project, 5106 Penn Ave., Bloomfield. $20-30. Search "Pitt Gets Alternative" on Facebook
ART
19. Pretty Ugly Opening Reception
"Art Brut" (aka outsider art, aka folk art) is the inspiration for this group show that toys with the notion of "prettiness" in art. What does that mean? A lot of clashing colors and textures that may not fit traditional aesthetics, but it's sure as hell evocative and interesting.
4 p.m. Fri., Sept. 20. Continues through Sat., Nov. 2. James Gallery, 413 S. Main St., West End.
jamesgallery.net
MUSIC
20. Thrival Music Festival
In its seventh year, Thrival Music Festival gathers vendors, makers, and artists to woo attendees with wares, made things, and art. This year's festival features electronic artist Buku and bass-thundering funk act Beauty Slap.
4:30 p.m. Fri., Sept. 20. Schenley Plaza, 4100 Forbes Ave., Oakland. Free. thrivalfestival.com.
ART
21. Artist of the Year / Emerging Artist of the Year Opening Reception
Join Pittsburgh Filmmakers/Center for the Arts for a reception celebrating sculptor Dee Briggs, PF/PCA Artist of the Year, and sculptor/welder Saige Baxter, Emerging Artist of the Year. Both artists will have an exhibit of work on display.
6 p.m. Fri., Sept. 20.
Exhibit continues through Sun., Nov. 3. Pittsburgh Center for the Arts, 6300 Fifth Ave., Shadyside. Free. pfpca.org
MUSIC
22. Ladyfest
Breaking the monotony of male-dominated shows and festivals, Ladyfest is back with three days of killer lineups, starting at The Shop. Featured acts include local talent like Ky Vöss and Murder for Girls, as well as traveling acts like Philadelphia's Ellen Siberian Tiger and Brooklyn's True Dreams. Proceeds benefit the Women's Center & Shelter of Greater Pittsburgh.
Fri., Sept. 20- Sun., Sept. 22. 3520 Charlotte St., Lawrenceville. $10.
facebook.com/LadyfestPittsburgh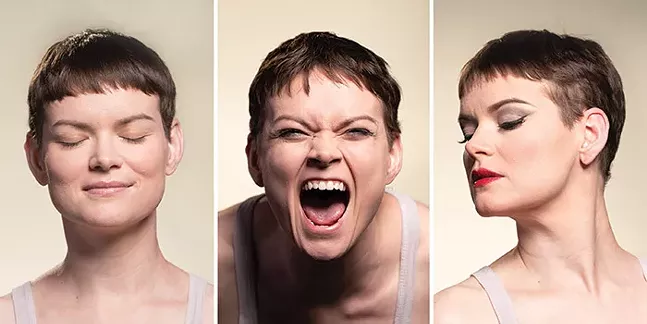 STAGE
23. Project Amelia
Bricolage Theater Company is staying tight-lipped on its upcoming technology-themed immersive theater experience to keep audiences on their toes. But if past shows are any indication, expect to have your mind blown. The tagline includes cryptic references to stress and obligation. "What if you could let go without letting anyone down? What if responsibilities weren't yours alone?"
Fri., Sept. 20-Sun., Nov. 3. South Side (exact location to be disclosed in email in advance of performance date). 18 and over. $50-70. bricolagepgh.org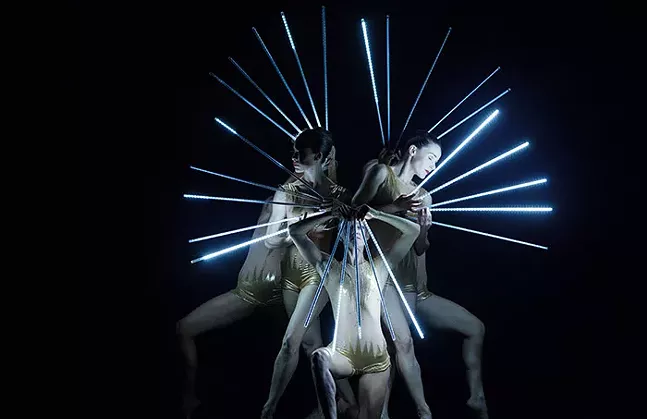 DANCE
24. VIVA MOMIX
The innovative choreography of the dancers and illusionists behind MOMIX, recently seen on PBS'
Dance in America
, brings a surreal artistic show of bodies gracefully moving in mind-blowing positions and scenes.
Sept. 21. Byham Theater, 101 Sixth St., Downtown. $10-65. trustarts.org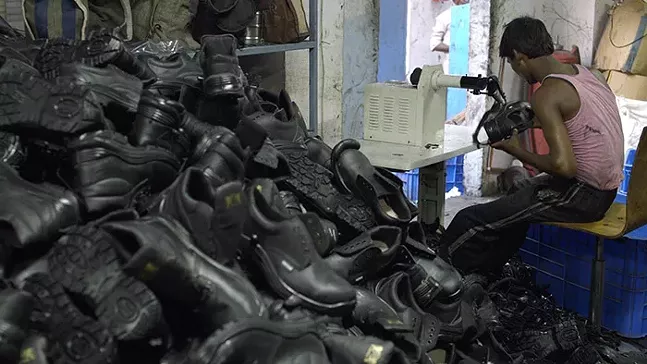 FILM
25. Fashion Film Fest
Celebrate the beautiful, weird, messy, and funny world of fashion with a lineup of films at Row House Cinema, featuring cult favorites like
Zoolander
and
Clueless
, as well as documentaries
The True Cost
, about the fast fashion industry;
Westwood
, about designer Vivienne Westwood; and
Halston
, about designer Halston.
Fri., Sept. 20-Thu., Sept. 26. 4115 Butler St., Lawrenceville. rowhousecinema.com
MUSIC
26. Descendants of CROM III
Three days, three stages, celebrating three years of great hardcore punk and metal in Pittsburgh. This year's lineup includes ASG, Riparian, Action Camp, Killer of Sheep, Foghound, White Alice, and Night Vapor.
Fri., Sept. 20-Sun., Sept 22. Cattivo, 146 44th St., Lawrenceville.
cattivopgh.com
DRINK
27. Oktoberfest
Hundreds of years ago, Germans invented a holiday to justify excessive drinking and cased-meat consumption and it caught on in America, because of course it did. Come guzzle and local beers and nosh Bavarian snacks without fear of judgment at Penn Brewery's Oktoberfest.
Fri.,
Sept. 20-Sun., Sept. 22; Fri., Sept. 27-Sun., Sept. 29. Penn Brewery,
800 Vinial St.
,
North Side. VIP Packages from $45-65. pennbrew.com
GAME
28. Broadway Bingo!
"B-I-N-G-Oooooooklahoma, where the wind comes sweepin' down the plain ..." Instead of checking off numbers, players will mark off their Bingo cards by listening to 10-second clips of Broadway musicals. Mamma mia! 7-9 p.m. Fri., Sept. 20. Trust Arts Education Center, 807 Liberty Ave., Downtown. $20.
trustarts.org
CLEANUP
29. Garbage Olympics
This alluringly named event is not referring to a terrible Olympics, but a day-long competition held all over Pittsburgh to see who can collect the most trash. Prizes are awarded for quantity and the strangest item found during cleanup.
9 a.m. Sat., Sept. 21. Neighborhoods all over Pittsburgh. Free. "2019 Garbage Olympics" on Facebook
FOOD
30. Pittsburgh Mac and Cheese Festival
Pay homage to humanity's crowning culinary achievement with more than 30 variations on this classic dish and plenty of wine and craft beer to wash it down. Plus live music from Elias Khouri and the Right Turn Clyde Band.
12 p.m. and 5:30 p.m. Sat., Sept. 21. Highmark Stadium, 510 W. Station Square Drive., South Side. $20-55. highmarkstadium.com