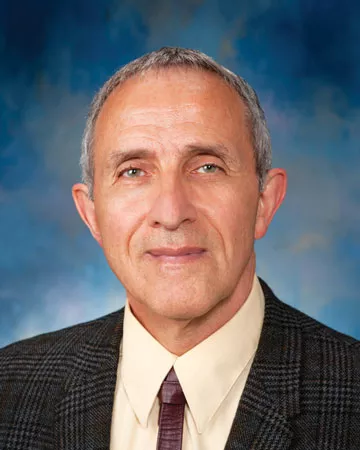 Since 1984, the Pitt Men's Study has been leading the region in studying the history and progression of HIV and AIDS. The study has followed roughly 3,000 men over the years, seeking to get a better handle on the pathology of HIV. Anthony Silvestre, the group's co-investigator and the director of the Pennsylvania Prevention Project, has been involved with the study from the start.
The fight against AIDS began 30 years ago. Where do we stand in this battle?
The battle against AIDS has produced effective prevention interventions that can help people change their unsafe sexual and drug-using behaviors, and effective treatments to keep people who are infected relatively healthy over the long run. However, the war against AIDS is stagnant. The institutional changes that are necessary to stop AIDS, and to prevent the outbreak of other sexually transmitted diseases, have not occurred. Our professional schools, funders of research, our churches and our educational systems have made precious few changes in how they do business. As a society, we have failed to integrate healthy views about sexuality into our everyday lives. We continue to treat it as the stuff of snickering adolescence or of slick merchandizing.
Clearly, there have been major advances in treatment and the prevention of AIDS. There have been few changes in the attitudes that stigmatize the at-risk populations, and that keep us from maturely responding to sexual-health matters in our schools and universities and other major institutions.
Do you think people have become more complacent about the disease in recent years?
Once the disease was effectively medicalized with the development of modestly funded medical and psychosocial systems, it was easy for us to turn our collective backs on the situation and carry on without confronting the serious cracks in our health and social systems.
When you began the study, most of the individuals infected with HIV and AIDS were young. Are there challenges in dealing with an aging HIV/AIDS-infected population? Are the treatment processes different?
We cannot fully describe the effects of HIV infection as people age. As researchers, a major concern right now is understanding the impact of HIV on the brain, kidneys and bones over time. We are trying to tease out the independent contributions of aging, HIV and HIV treatments on the functioning of major organs. As those become [clearer], we can better focus on finding effective treatments.
How have attitudes toward HIV and AIDS changed? Thirty years ago it was labeled a "gay" disease; today, it has hit just about every segment of the population. Has the general public awoken to the reach of AIDS?
We continue to stigmatize people who are infected with HIV. The populations most affected by the disease -- including injection-drug users and men who have sex with men -- continue to be marginalized. Young people who engage in unsafe behaviors still keep them a secret from families, churches and friends -- even to the point of not getting tested for HIV for fear of being "found out." We are seeing far too many young people show up in [hospital] emergency departments with immune systems that are severely compromised, because they were afraid to be tested.