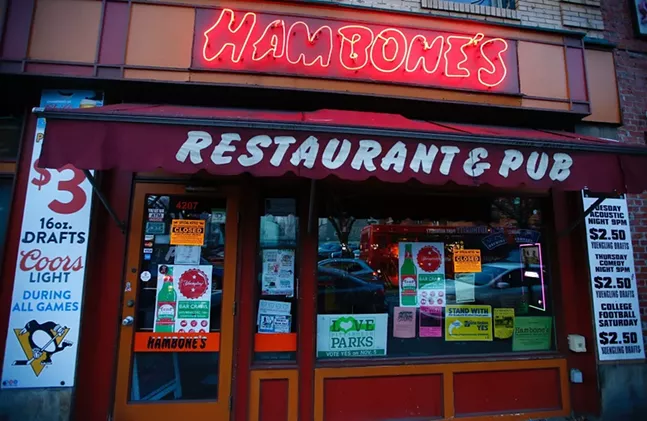 The Lawrenceville bar
Hambone's
has reopened after being shut down yesterday for not paying its county Alcoholic Beverage Tax payments.
Yesterday, several local outlets reported that Allegheny County Treasurer John Weinstein closed the bar and venue for delinquent drink taxes totaling more than $13,000.
Now, a day after Hambone's doors were padlocked, Michael G. McCabe, a solicitor for the treasurer, confirms with
Pittsburgh City Paper
that the owners paid the fees in full this morning.
In a Facebook post, Hambone's announced today that it has reopened this afternoon, and claimed the back taxes were an accounting mistake and that it wouldn't have trouble making the payments.
McCabe says this payment came after several months of Hambone's failing to pay its Alcoholic Beverage Tax. The drink tax collects revenues in the county through a 7% addition to the cost of all alcohol sales, including mixed drinks, wine, and beer. All establishments licensed by the Pennsylvania Liquor Control Board are required to pay the tax in Allegheny County.
Drink tax revenue makes up part of Allegheny County's matching funds for
public transportation
.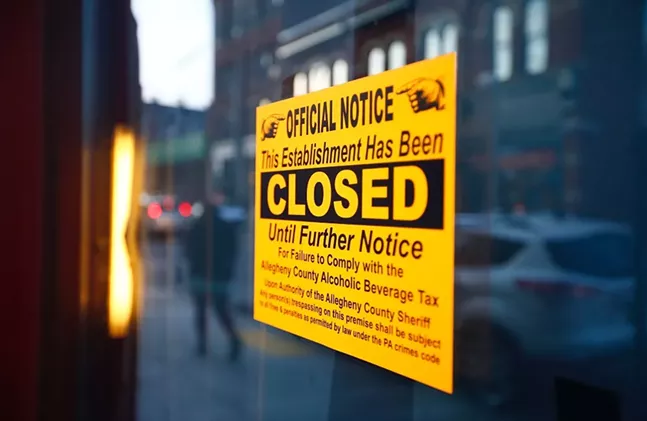 According to an Allegheny County tax
document
from Oct. 4, 2019, a civil complaint was filed with the Court of Common Pleas about the bar's unpaid drink taxes.
McCabe adds that Hambone's, which has been operating for around 30 years, has a long history of failing to pay its drink taxes on time. He also says it's "not unusual" for establishments to not pay drink taxes, only for the owners to show up the day after a venue is closed with the full unpaid amount.