As we gear up for football season, it's worth noting that a Swedish medical study, which tracked 10,000 people over 14 years, shows a link between longevity and participation in cultural events such as visits to museums and art exhibitions. Alas, no health benefits were found from attending sporting events.
So in addition to watching your beloved Steelers, get out there and see some art! Below is a sample of shows that will, no doubt, add years to your life. And because several upcoming exhibitions focus specifically on Pittsburgh, you'll still have plenty of opportunity for hometown pride.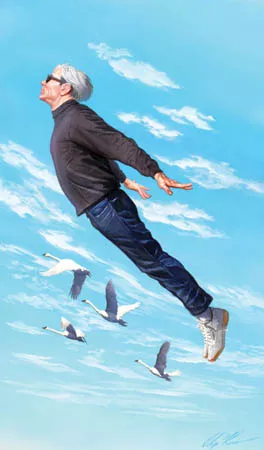 Picturing the City: Downtown Pittsburgh 2007-2010 (Sept. 23-March 25), at the Carnegie Museum of Art, highlights photographs by nine contemporary photographers who call the city home. Chosen by curator of photography Linda Benedict-Jones from hundreds of images shot for the Heinz Endowment's Downtown Now Photography Project, the images document a city undergoing yet another renaissance.
While that exhibition focuses on contemporary imagery, Teenie Harris, Photographer: An American Story (Oct. 29-April 8), also at the Carnegie, presents an historical record of Pittsburgh's African-American community between the 1930s and 1970s. Charles "Teenie" Harris was a principal photographer for the Pittsburgh Courier whose archives of nearly 80,000 negatives are housed at the Carnegie.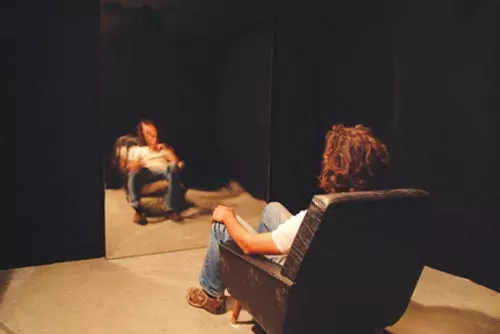 Meanwhile, though the Carnegie's leg of the Pittsburgh Biennial closes Sept. 18 -- and the Biennial at the Pittsburgh Center for the Arts closes Oct. 23 -- two more Biennials open. The Biennial at Carnegie Mellon's Miller Gallery (Sept. 16-Dec. 11) features new installations by artists working as collaborators or as collectives and cooperatives. And at The Andy Warhol Museum, the Pittsburgh Biennial --Gertrude's/LOT (Sept. 17-Jan. 8) will present work by women artists that reflects a spirit of transgression and transformation inspired by notable women with Pittsburgh roots: Mary Cassatt, Willa Cather, Martha Graham and Gertrude Stein.
Other exhibitions at The Warhol include Max Gimblett The Sound of One Hand, the fourth in museum's The Word of God series (Sept. 17-Nov. 27) and Heroes & Villains: The Comic Book Art of Alex Ross (Oct. 1-Jan. 8). While these exhibitions are not directly related to Pittsburgh, the recent takeover of our streets by the "Caped Crusader" certainly lends some local appeal to the latter.
Other shows with a Pittsburgh theme include Ross Mantle: In the Wake, at 707 Penn Gallery (Nov. 25-Dec. 31). Mantle's photographs consider the myths and realities of post-industrial America in the Monongahela Valley. Mantle's work will also be in Confluence (Sept. 2-24), a show with photographer Jim Korpi at UnSmoke Artspace. At the Pittsburgh Glass Center, Ten More Years on Penn (Oct. 7-Feb. 17) presents an installation by Gwylene Gallimard and Jean Marie Mauclet created with residents of nearby neighborhoods that will explore how art has influenced Penn Avenue. And taking the local global will be Atticus Adams -- An Appalachian in Paris (Oct. 15-Nov. 12), a show by the Pittsburgh-based sculptor at Borelli-Edwards Galleries.
Finally, several museums will show the work of international artists, thereby bringing some of the world to us. The Carnegie presents Cathy Wilkes (Nov. 12-Feb. 26), this Irish artist's first solo exhibition in this country. Sites of Passage (through Jan. 8), at the Mattress Factory, focuses on the language of performance art through an exchange of ideas between Egyptian artists and artists in the U.S. The Frick Art Museum hosts Fabergé: The Hodges Family Collection (Oct. 23-Jan. 15), with more than 100 decorative objects from tableware to jewelry. And Parallel Universe (Sept. 30-Dec. 31), at Wood Street Galleries, presents a group show of artists who use "dual technologies that run parallel and never overlap but share a common goal."