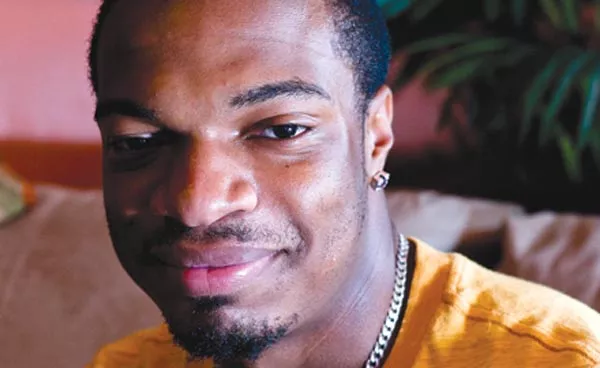 It's been two years since Jordan Miles confronted three undercover Pittsburgh police officers on a cold winter night in Homewood. But what happened during the former CAPA student's high-profile beating arrest on Jan. 12, 2010, is still a mystery.
Did the three officers — Richard Ewing, Michael Saldutte and David Sisak — properly identify themselves as they approached Miles? Was Miles' jacket concealing a Mountain Dew bottle, which the officers say they mistook for a gun? Did police use excessive force?
As the saying goes, there are two sides to every story — and those sides are squaring off in a federal civil-rights suit filed by Miles last year. And perhaps not surprisingly, even police experts involved in the case disagree about what happened that night.
In late December, two police experts — one hired by the city of Pittsburgh, the other by Miles — filed their opinions about what transpired. Both experts reviewed largely the same materials, including police reports, medical records and depositions. Taken together, their opinions reveal details that were previously concealed from the public, despite all the controversy. But the reports also reveal how murky the truth remains. 
The city's expert, former New Britain Township Police Chief Joseph J. Stine, argues in his 14-page report that the three officers acted appropriately. Miles' expert, retired criminology professor R. Paul McCauley, of Indiana University of Pennsylvania, comes to the opposite conclusion in a 35-page report of his own. 
It may not be surprising that each side got an opinion that bolstered its case; some legal experts decry courtroom experts as little more than "guns for hire." But which opinion is more believable? At least one observer says the answer might lie not in what the reports include, but in what Stine's report left out, including potentially damaging testimony about the officers' work history.
The city's version
Police have contended that, while patrolling Tioga Street in plainclothes and an unmarked car, they saw Miles acting suspiciously — hiding near an unoccupied vehicle in a lot between two homes. 
As the officers pulled up, they claim Miles began walking toward the sidewalk with his hands in his pockets. Ewing says that through a lowered window, he identified himself as a Pittsburgh police officer and asked Miles to stop. 
In the ensuing brief conversation — during which police say their badges were clearly displayed — Saldutte grew suspicious of what he observed to be a heavy object inside Miles' right jacket pocket. "He has something on him," Saldutte told the other two officers, according to Stine's report. "I think he's going to go."
At that point, the officers claim, Miles started walking away, and began to run once they repeated that they were police officers. As he fled, the officers claim, Miles kept reaching toward his right jacket pocket, as if to secure something inside. But Miles slipped and fell, allowing officers to catch up with him.
A fight ensued, in which Miles allegedly kicked an officer, was hit with closed fists and even zapped ineffectively with a Taser, whose dart apparently lodged in his thick winter coat. The struggle ended when Ewing struck Miles in the head with his knee. 
The officers claim they identified themselves as police throughout the fight — and that after subduing Miles, they found a Mountain Dew bottle in his jacket pocket.
In assessing responsibility for the incident, Stine's report argues that Miles must have assumed from the outset that the men were police. Otherwise, Miles "would have had to believe that three adult white males had come into [a] predominately Afro-American community in order to rob him."
Meanwhile, Stine concludes the officers did almost nothing wrong ... because their training wouldn't allow it. 
Stine and McCauley both acknowledge that there are conflicting accounts about whether the officers identified themselves. But Stine, a former executive officer of the City of Philadelphia's Police Training Bureau, stresses that officers are trained to do so.
"This training is so engrained," Stine writes, "that it becomes a reflex action for officers to immediately and continuously identify themselves when they are taking police action, especially while in plainclothes."
And because the officers believed Miles might have a gun, their use of force was justified. 
"[A] reasonably well trained professional police officer would have believed that they were in a life and death struggle," he concludes.
The Mountain Dew bottle — whose existence Miles has denied — was never put into evidence; police say they tossed it aside. Stine writes that the officers "made a mistake when they discarded the soda bottle."
But, he reasons, "Police officers are human beings and can make mistakes."
The Miles version
McCauley, a retired IUP criminology professor, concludes that the three officers made more than just one mistake. 
Miles says he was on his way from his mother's house to his grandmother's home around the corner, walking on Tioga Street instead of on the icy sidewalk. Suddenly, he alleges, a car pulled up beside him. Three white men then exited the vehicle, Miles says, according to McCauley's report, demanding, "[W]here is the gun, money, drugs?"
The three men, he says, never identified themselves as police officers. Thinking they were trying to rob him, Miles says he started to run.
And since officers "did not have ... probable cause to believe Mr. Miles committed or was about to commit a crime," McCauley's report argues, "Mr. Miles is not required to talk to the officers and he may walk or run away."
That's assuming Miles recognized them as police. McCauley argues that even in an unmarked car, the officers could "activate the vehicle's lights and 'chirp' the siren to alert Mr. Miles that this was a police car." Officer Ewing testified, according to McCauley's report, that they did not do so because police emergency lights must be used only for traffic stops. 
McCauley's report concludes that, given the officers' combined weight (about 625 pounds versus Miles' 140 pounds), strength and training, the "closed fist strikes and knee strikes to Mr. Miles' face/head were unnecessary and excessive." He also concludes that it is "not reasonable" to believe that Miles would reach for a bottle of Mountain Dew during an altercation with police or thugs. Miles, McCauley writes, "had no reason to reach for his pocket or for a bottle of Mountain Dew during a struggle with the police or anyone, even if he was thirsty."
McCauley states that failing to retain the Mountain Dew bottle would be "conduct unbecoming of an officer and subject to disciplinary action." The omission "indicates extremely poor police work at best or officer dishonesty at wors[t]."
McCauley notes that Ewing, when asked in a deposition about the bottle, said that the issue "seems very petty." That response, says McCauley, "reflects a deviant police culture requiring serious inquiry by police management."
To some extent, it's no surprise that each side of the case got the opinion it wanted.
"You're in the middle of the quandary of criminologists as expert witnesses," says Patrick Anderson, a criminology professor at Florida Southern College and the co-author of Expert Witnesses: Criminologists in the Courtroom. "Some experts are just guns for hire. It's sad but true."
Meanwhile, he says, "The jury is left trying to figure out which expert to believe. 
"It's one of the weaknesses of the American [justice] system," adds Anderson, who notes that in the British system, the court picks the experts. 
But perhaps the most significant difference between the two reports is what Stine's opinion omits. 
Only McCauley's report summarizes the contents of a deposition given by Commander Rashall Brackney. According to McCauley's summary, Brackney asserted all three officers "had a history of lying and taking action when not rising to [the] level of reasonable suspicion."
Brackney testified, according to McCauley's report, that officer Ewing was "untruthful regarding [a] police pursuit involving an accident with vehicle damage." In addition, McCauley writes, Brackney "mandated PO Sisak and PO Ewing be closely monitored and supervised."
(Brackney has been the subject of controversy within the police bureau herself. In 2007, she was investigated for reportedly interfering with a police investigation into a traffic accident involving her friend.)
"The striking difference between the two [opinions] is Miles' expert's inclusion of the facts from the Rashall Brackney interview," says David Harris, a University of Pittsburgh law professor who specializes in police issues. "That's potentially very significant."
Juries tend to give police officers the benefit of the doubt when testifying against civilians, Harris says. But testimony about officers having a history of untruthfulness could erode the officers' credibility — especially if the testimony comes from another officer.
"It makes a major difference," Harris says. "This case will turn on the credibility of the witnesses."
After reading both opinions, Harris says McCauley's report was more balanced. "[McCauley's] report was somewhat more comprehensive and considered more facts whether positive or negative" to Miles' case. 
For example, McCauley's writes that, "If Mr. Miles knew the three men were police officers and he was being arrested[,] then he was not justified to resist arrest even if the arrest was unlawful."
By contrast, Harris says, "The city's expert tended to call everything in one direction." And Stine's account includes some contradictions, he says. Stine writes that because police training stresses the need for officers to identify themselves, they almost certainly did so when confronting Miles. Yet, on the other hand, Stine dismisses the officers' failure to retain the soda bottle as a mere "mistake."
While agreeing it's possible the police made a simple mistake, Harris says "retaining evidence is also part of their training. It begins to strain your analysis when you say one mistake is not possible and another is understandable." 
After being briefed by a reporter on the contents of the Brackney deposition, Anderson agreed that the police commander's testimony is extremely important. But he's not surprised that Stine's report glossed over it.
"It is common and also troubling" for experts to ignore evidence that could hurt their client's case, he says. "The fact that [the city's] expert didn't take that into consideration ... indicates bias."
Stine declined to comment for this story. City Solicitor Dan Regan similarly declined to discuss specifics in the reports, saying, "We don't think it's the appropriate time or venue to respond." However, Regan added, "We continue to maintain that there is no evidence of any wrongdoing on the part of the officers."
McCauley, meanwhile, maintains, "I'm not an advocate for or against Miles."
 "[McCauley] calls it like he sees it," agrees J. Kerrington Lewis, Miles' lawyer. "Other experts sing whatever tune somebody wants."