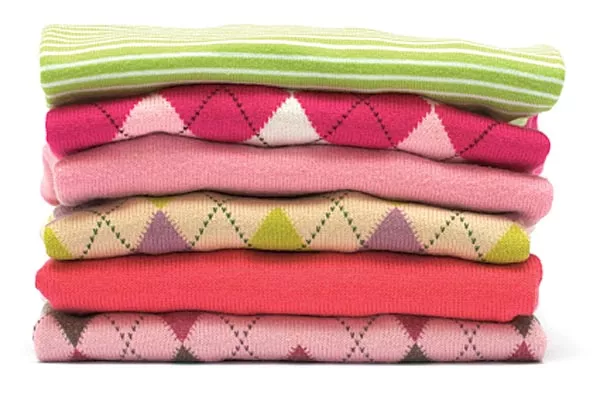 Christina Worsing's Give-and-Take rolled out — literally — on a sultry Sunday during last July's Polish Hill Arts Festival. Some 500 people came to the corner of Dobson and Brereton streets, where they could see her borrowed silver Airstream trailer and racks of gently used clothes. Dressed in shorts and T-shirts, ball caps and tank tops, they browsed her open-air bazaar, fingered the merchandise, tried on all manner of wearables, had a grand time mugging in front of a full-length mirror.
With everything — sweat socks to Brooks Brothers suits, plaid shirts to party dresses — priced at just $1 apiece, or $8 for all that could be stuffed into a paper grocery bag, Worsing sold some 150 articles of clothing. "I wasn't going to say no to anyone," she recalls. "This was a test for me. I wanted to understand how the system works."
That's her gig, systems. In real life, Worsing is a well-traveled "interaction designer." Roughly translated, that means she delves into service systems, seeing how they do — or don't — serve people's needs. "For example," she says, "how do people access services in a hotel lobby? That's a service system: People have needs that are served. But it's really about personal interaction: How do people connect when they need something?"
An Edgewood native who's a veteran of 12 years of her own invitation-only clothes swaps, Worsing began asking similar questions about clothing exchanges. Those queries soon expanded into the ideas underlying Give-and-Take. "What if I took swap meets to a whole other level?" she wondered. "What if I took my systems-design skills and applied them to identify and create a larger community? Could I scale way up — yet still maintain the intimacy and integrity of what I had previously done?"
To find out, Worsing conducted interviews, asking people what they'd be looking for in such a public clothing-exchange forum. The answers included something informal, a mash-up of people of different ages, sizes and styles — but all of them loving clothes. 
"What was most important to people was finding out where their stuff is going," Worsing says. "Because while they all feel good about donating clothes to Goodwill, say, they feel there's no face to the process. With Give-and-Take they understand that 'if you pick something of mine, you've validated me. If you think it's cool, I'm cool.'"
Using the Polish Hill event as her laboratory, Worsing observed the way people shop, care for and exchange clothes. The event's second iteration came in October, when over a weekend she ran a combo pop-up store and sewing circle in Braddock. In the UnSmoke Systems Artspace, housed in a made-over school, Worsing displayed 120 pounds of clothes, including a run of vintage '50s pieces salvaged from a now-defunct store. She also set up five sewing machines with notions and tools. 
The draw was instant, attracting 22 volunteers and hundreds of participants. Billing it as the Give-and-Take Clothing Social, Worsing discovered that the experience created just what she had expected: a community of hands-on loyalists, sewing mentors and fashionistas all sharing skills, swapping ideas and telling stories. "We found we were all exploring the same thing — how community-driven, collaborative services take hold when the primary goal is meaningful social interactions and experiences," she says. "Give-and-Take, which was never about the money, was a complete success."
Having moved inside for the winter, Worsing is running a stripped-down Give-and-Take from her Polish Hill home. "When people drop things off," she gestures at her crowded basement, "they tend to be a bit more careful about what they give me. They're thoughtful about it. I curate the clothes, then make them available."
But she's hardly interested in running a used-clothing store. Instead, she says, "I keep asking myself, can I sustain a service that isn't directed by profit? What other things can give Give-and-Take legs?"
It will succeed, she thinks, because the bones of a community are there, and knitting together nicely. "There's an interest in skill-sharing," she says. "Creating clothes. Creating conversation. Creating intimate social engagements, exchanging skills and resources, clothing and stories. All that is resonating with people.
"More than that," Worsing adds, "Give-and-Take is about slowing things down. It's a revolution — not about resale but about civility. People are really getting that. That's exciting."